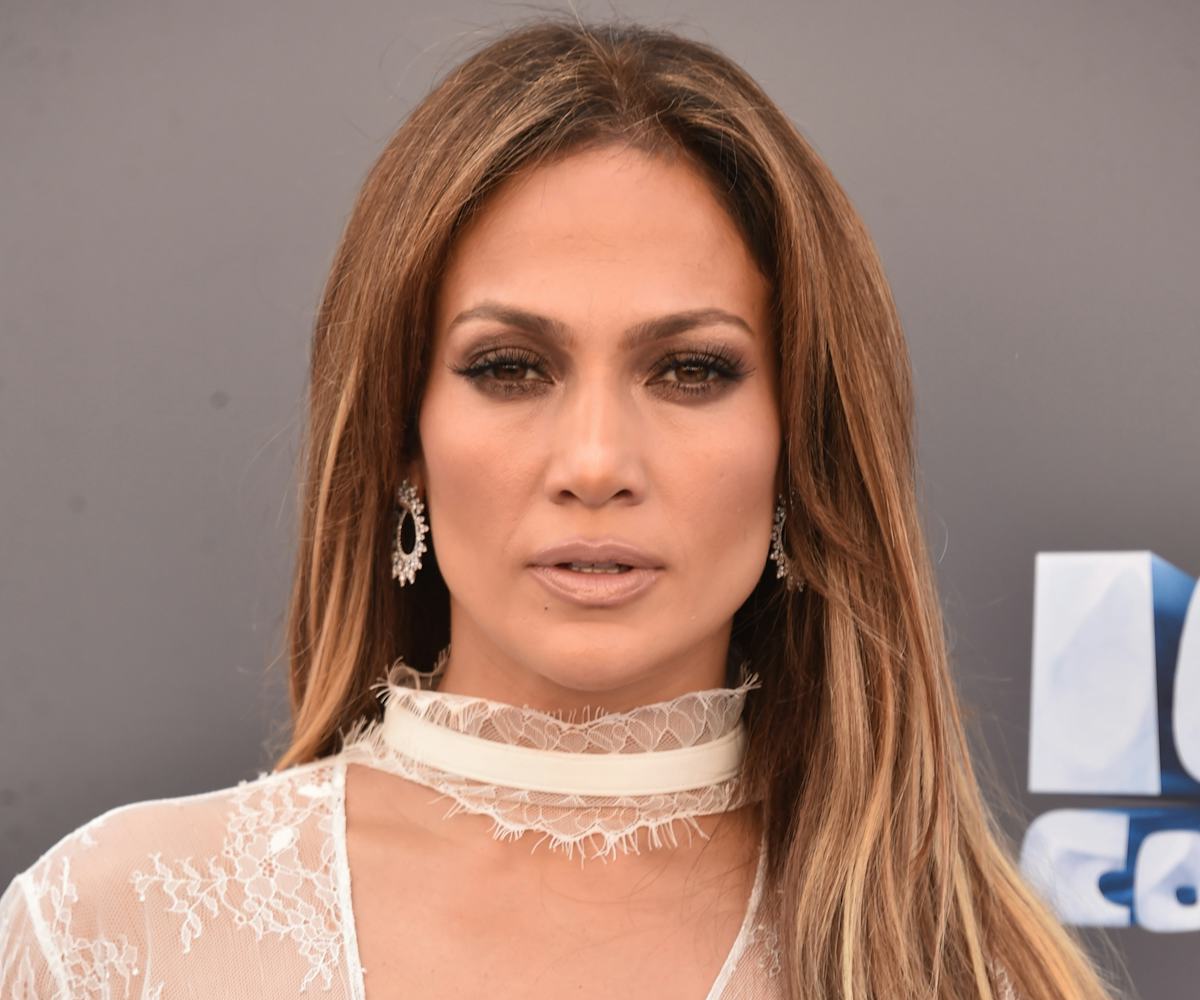 Photo by Alberto E. Rodriguez / Getty images
Jennifer Lopez Will Play A Ruthless Drug Queen For HBO
Jennifer Lopez first wowed audiences when she immortalized Latin icon Selena in the 1997 biopic about the late singer's life. Since then, she's become a show business juggernaut, with so many irons in the fire, it's all the more impressive that she's also a mother of two. 
Now Lopez is set to revive another famous Latina, albeit one who left a decidedly different legacy than Selena. According to Variety, Lopez will executive produce and star in an HBO biopic about the life of Griselda Blanco, a ruthless Columbian drug queen who helped usher in the global cocaine epidemic of the '70s and '80s.
"I've been fascinated by the life of this corrupt and complicated woman for many years," Lopez said in a statement. "The idea of teaming with HBO felt like the perfect fit for finally bringing Griselda's story to life."
Blanco, whose nicknames included "the Black Widow" and "the Cocaine Godmother," faced off against U.S. authorities in the drug wars that turned Miami into a blood-drenched hellscape for much of the eighties. Think: Tony Montana in stilettos. 
No word yet on when we'll see Lopez's drug saga, but the countdown to the Jennaissance officially starts now.