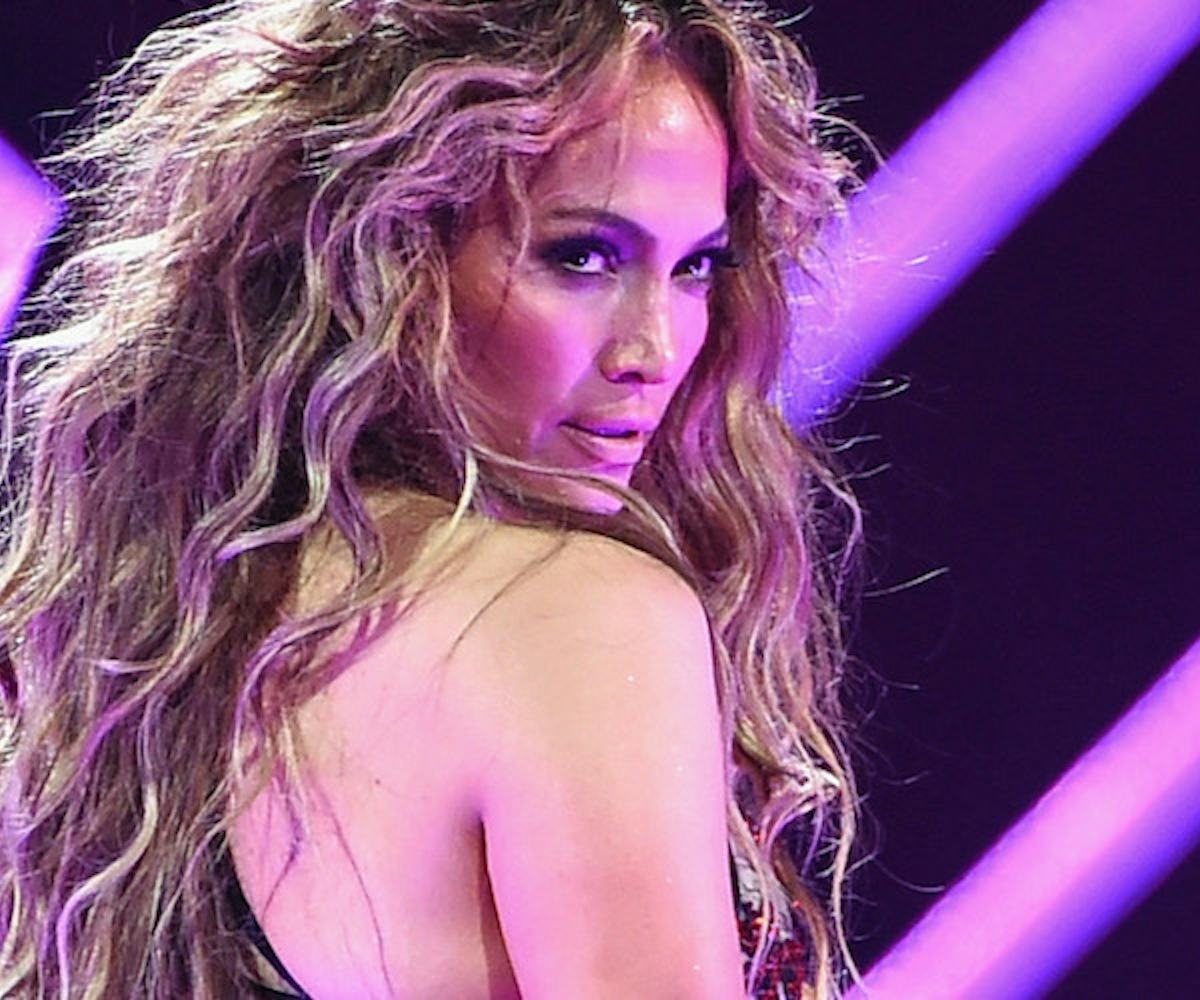 Photo by Kevin Winter/Getty Images
Jennifer Lopez Is About To Drop A 70-Piece Makeup Collection
Soon, we can glow like J.Lo
Jennifer Lopez will forever hold the title as reigning Queen of Celebrity Fragrances thanks to her 2002 signature Glow by J.Lo scent—and the 23 others that followed. Nowadays, though, with the recent influx of celeb beauty lines (Fenty Beauty, Kylie Cosmetics, and KKW Beauty...), fragrances have become more of an afterthought. So what's a reigning Queen to do? Join the beauty bandwagon, of course.
According to WWD, Lopez is teaming up with Polish beauty brand Inglot to launch a whopping 70-piece limited-edition makeup collection, coming later this month. The publication confirmed that Jennifer Lopez Inglot will, as we all assumed, include shimmery bronzers and golden highlighters, along with powders, lipsticks, eyeshadows, false eyelashes, palettes, and blush, all in pale nudes, golds, and shimmery shades, created "with Lopez's signature 'J.Lo Glow' in mind." Key products include a bronzer named Boogie Down Bronze, a Livin' the Highlight highlighter, and a special three-eyeshadow and sculptor palette. Prices will range from $8.50 to $26, with the exception of the palette, which will retail for $49.
"It is something I have been wanting to do for a very long time," the singer-actress-all-around powerhouse told the publication. "A makeup line seemed like a natural progression since people are always asking about the products I use and how I get the glow to my skin."
We'll be able to achieve a true J.Lo glow starting April 17, when the eyeshadow palette becomes available for pre-order. The collection drops in full on April 26 and will be available at InglotUSA.com and JenniferLopezInglot.com, as well as at all 755 of Inglot's global freestanding stores and 25 U.S. Macy's locations.
Looks like she'll be giving Gwen Stefani a run for her money.