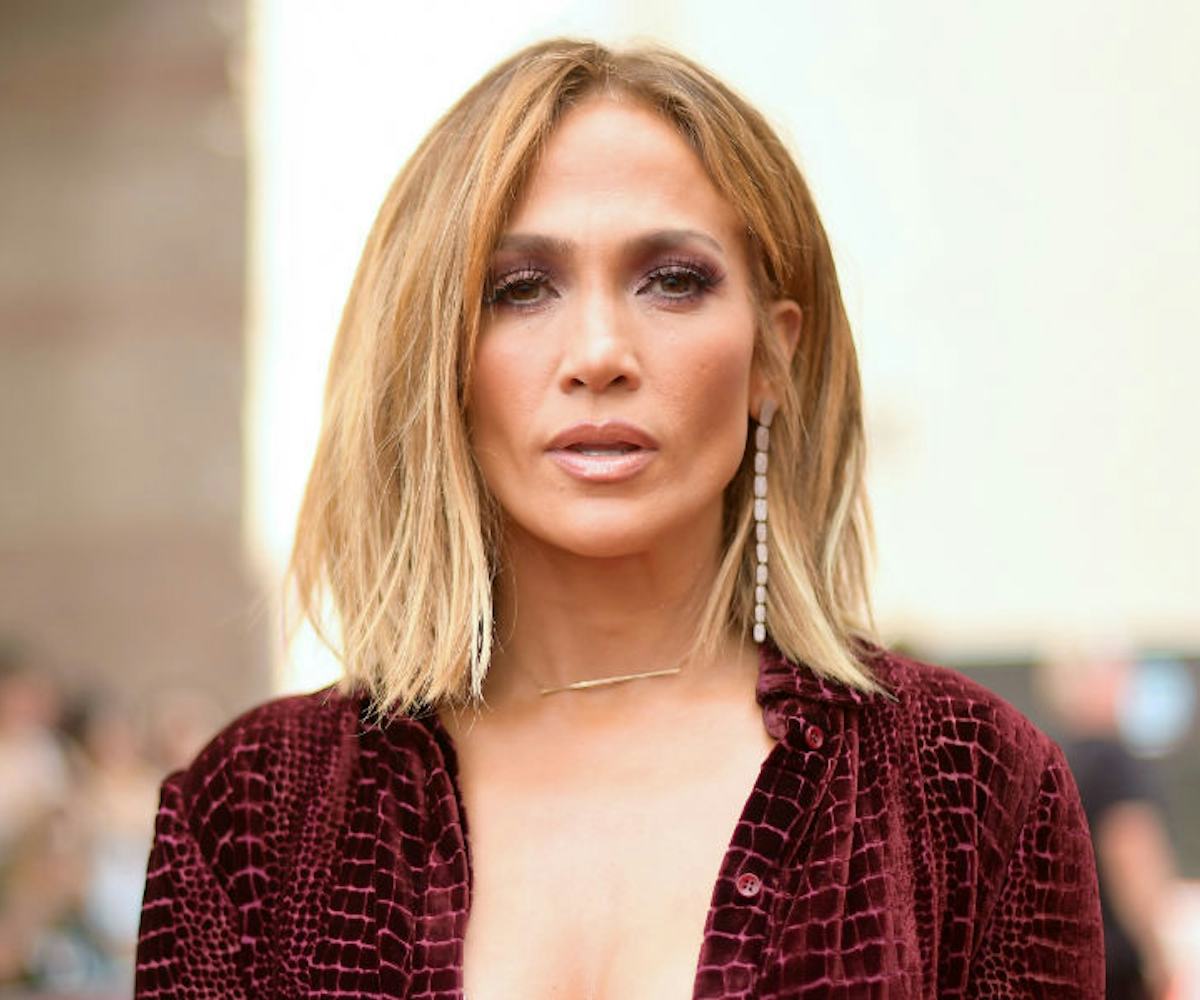 Photo by Matt Winkelmeyer/Getty Images for dcp.
Jennifer Lopez Will Receive Michael Jackson Video Vanguard Award
Why hasn't Missy Elliott gotten this?
Jennifer Lopez will receive the Michael Jackson Video Vanguard Award at this year's MTV Video Music Awards.
The singer and Sway Calloway announced the news via MTV's Facebook Live feed today. "Growing up on MTV and watching all of my idols get this award, to be the recipient this year… I can't believe it. I'm so excited," she said during the stream. Recipients in the past have included P!nk, Madonna, Rihanna, Britney Spears, Kanye West, and David Bowie.
This news may come as a shock to the many people who were hoping that Missy Elliott would finally get her due and take home the honor. Though the rapper cleared up rumors that she was in the running, we still held out hope. We stan Lopez's "Waiting For Tonight" and "I'm Glad" videos just as much as the next person, but Elliott pushed the envelope time and time and time again. Her contributions to the medium are incomparable and recognition is long overdue.
During the livestream, Lopez said that her two choices for Vanguard Award recipients next year are Elliott and Lady Gaga. Let's hope MTV takes her suggestions into account.
The award show will take place August 20.