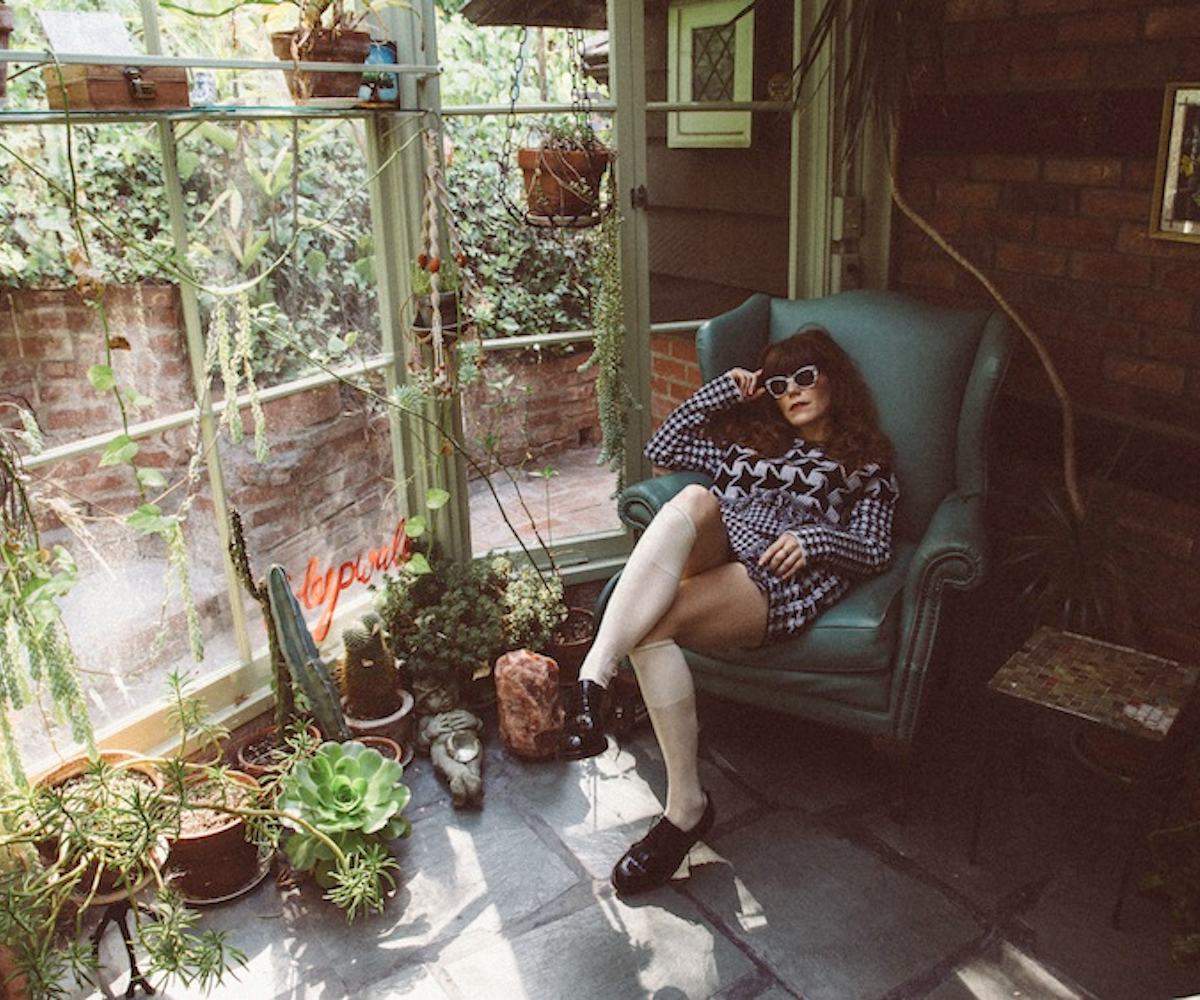 photo by shane mccauley
get a sneak peek of our interview with jenny lewis
before our august issue hits newsstands!
Six years after the release of Acid Tongue, folk singer-songwriter Jenny Lewis is revisiting her solo career with her upcoming album The Voyager. Conceived during an insomnia-riddled post-Rilo Kiley time, Lewis turned to Beck, Ryan Adams, and longtime partner Johnathan Rice to infuse the recordings with a fresh, new energy. And if "One of the Guys" and "The Voyager" are any indication, her album is sure to be a wild success.
We sat down with Lewis about recording the new album, her acting career, and the story behind her majestic painted suit. Read the entire interview in our August issue, on newsstands July 30th. In the meantime, get a sneak peek below.
On childhood:
"My first memory is of my babysitter, a female Elvis impersonator." (Lewis's parents performed together in a Las Vegas lounge act called Love's Way when she was an infant.)
On entertaining:
"When I was 19, I made a conscious decision to stop acting. I also think the industry made a conscious decision – they didn't really want me anymore, and it coincided with my revelation that I was actually a songwriter."
On recording her first track for The Voyager, "She's Not Me":
"That was take number two with a live band and vocal. That's not how people make records anymore, and it just felt…a little magical."