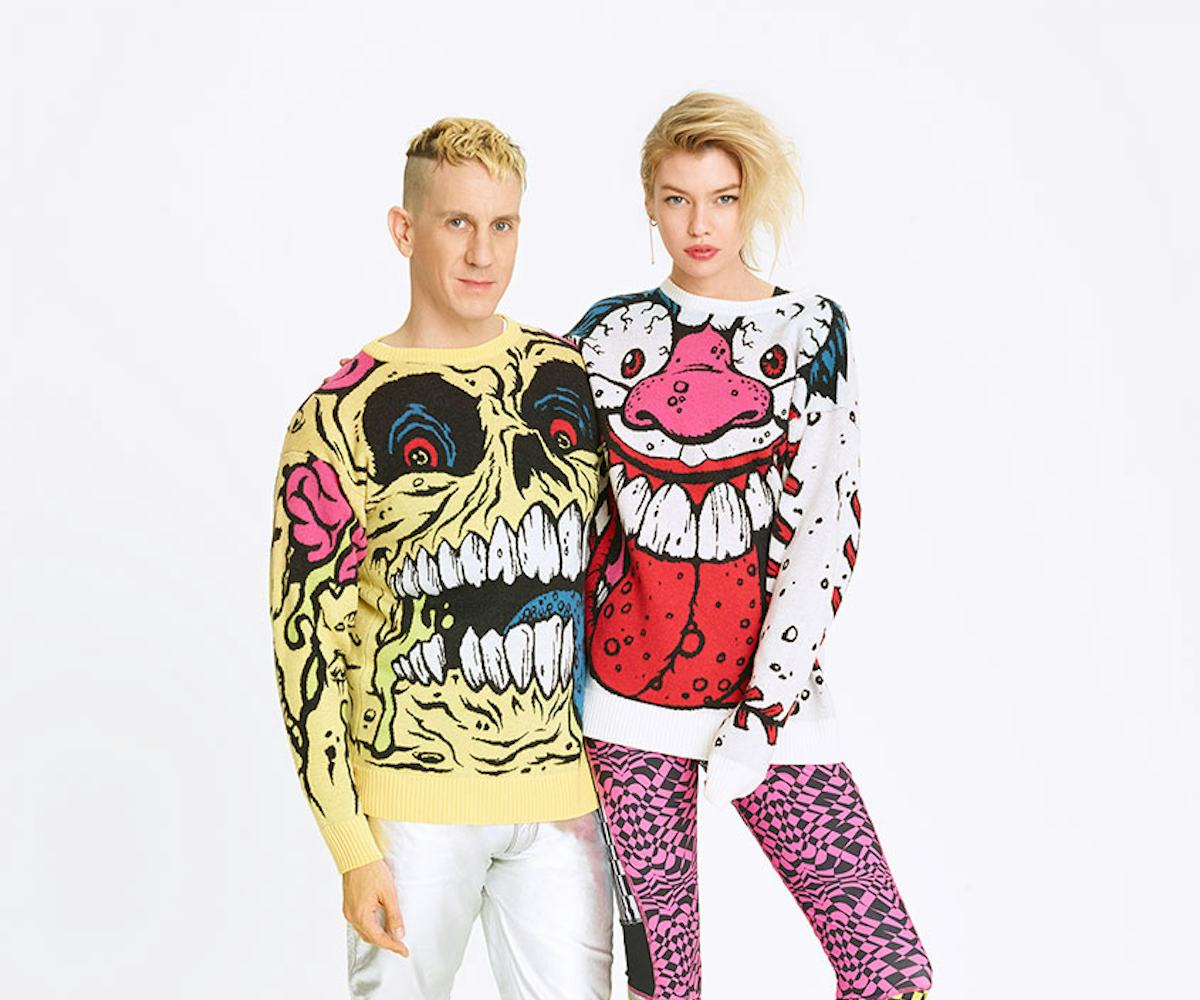 photos by david mushegain
first look: jeremy scott x madballs
modeled by our faves, stella and staz!
Jeremy Scott's fall '14 runway show might be tomorrow, but we've got the first look on his new collaboration with Madballs.
If you don't know Madballs, they were the toy craze in the '80s. Known for their distorted faces and punk vibe, the toys have a creepy-cool aesthetic that fits in perfectly with Scott's out-of-this-world style. In a press release Scott explained why he wanted to collaborate with the retro brand, "I am a huge fan of Madballs and super excited for the opportunity to create something wearable out of a cherished childhood icon and something seemingly so gross!"
Making us love the collection even more are the girls modeling it, Staz Lindes and Stella Maxwell--AKA our fave models ever. Shot by David Mushegain, the duo pose with the sweaters and with Scott himself. Check out all the images in the slideshow while you dream up what the rest of Scott's fall '14 line might look like. 
Staz Lindes in Jeremy Scott x Madballs
Stella Maxwell in Jeremy Scott x Madballs