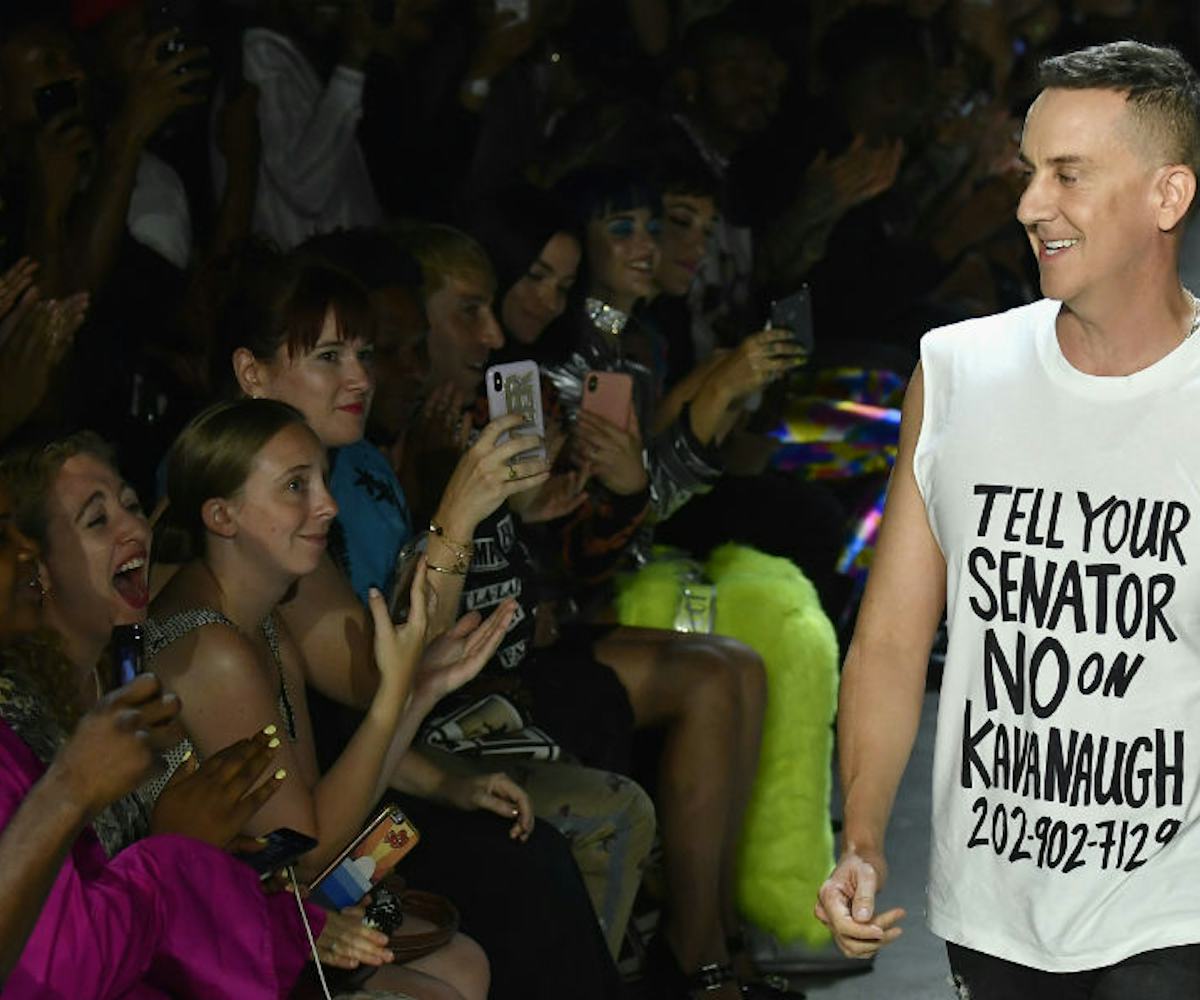 Photo by Frazer Harrison/Getty Images for NYFW: The Shows.
Jeremy Scott Walked The Runway Wearing An Anti-Kavanaugh Shirt 
The designer closed the show with a powerful statement last night
After sending neon army pants and Migos' Offset down the runway in a Pikachu sweater, Jeremy Scott made a bold fashion statement of his own during his Spring 2019 show last night.
While doing his end-of-show walk, the designer showed off a sleeveless shirt with the words: "Tell your senator no on Kavanaugh." A phone number was listed below.  
The shirt, of course, is referring to Brett Kavanaugh, Donald Trump's controversial Supreme Court nominee. According to the Associated Press, Scott said backstage that he was trying to stand up for "women's rights, reproductive rights, LGBT rights, affirmative action." "You know, it's all at stake with this one man," he said. A couple of items from his collection also had the words "revolt" and "resist" printed on them.
Politics and fashion can be pretty hard territory to navigate, but we appreciate Scott taking a stance.