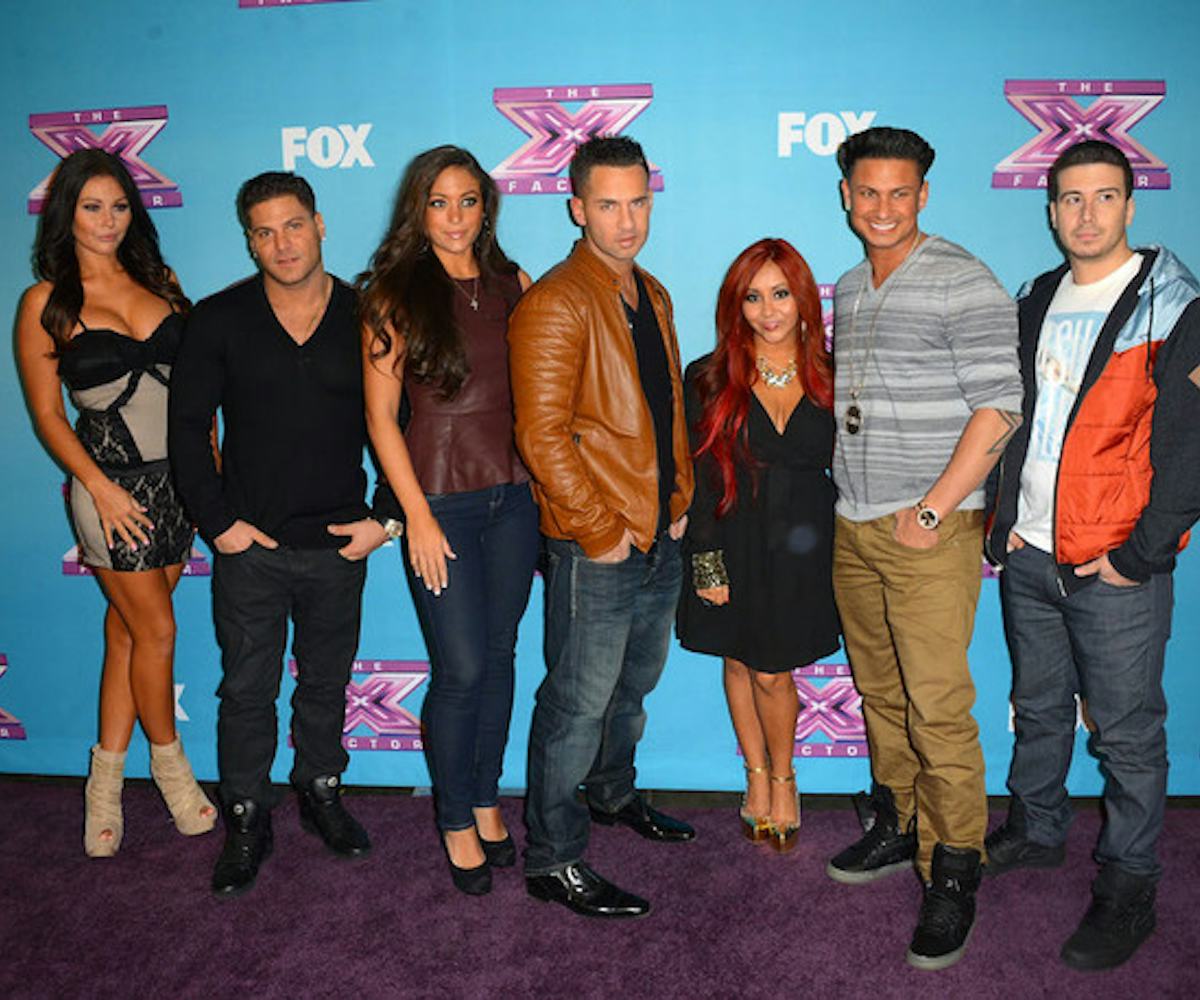 Photo by Frazer Harrison / Getty Images
The 'Jersey Shore' Reunion Trailer Is Here
And we're fist-pumping in celebration
Nineties retro might be on its way out, with the early '00s coming back in a big way—and the upcoming Jersey Shore reunion is here as a harbinger of this next wave of nostalgia.
Back in 2009, America was introduced to a gang of Italian Americans that were equal parts lovable and repugnant, and our reality TV landscape hasn't been the same since. We watched for six seasons as the mischief-making crew of tri-state miscreants fought, partied, tanned, did laundry, and... well, fought some more. The show went off the air in 2012 and we've had a gaping duck-phone-shaped hole in our hearts ever since.
Luckily, the well-sunned squad are planning on reuniting for a road trip special later this Summer. Now, we've got our first look at the special, which will air on E! August 20.
Snooki, Sammi, JWoww, The Situation, and Pauly D seem to not have changed too much in the interceding years (see: Pauly's gelled hair), and thank the heavens for that. Let's just hope no one gets arrested this time around—even though Snooki seems to be pro-police in this particular situation.
People notes that it's unclear if the show's other cast members, Ronnie, Vinny, Deena, or the controversial Angelina, will be spotted on the upcoming series. The special will serve as a pilot for more, which could mean scripted or un-scripted episodes in the future.
In the meantime, let's remember these classic moments from the show's original run. Things seemed so much simpler back then: