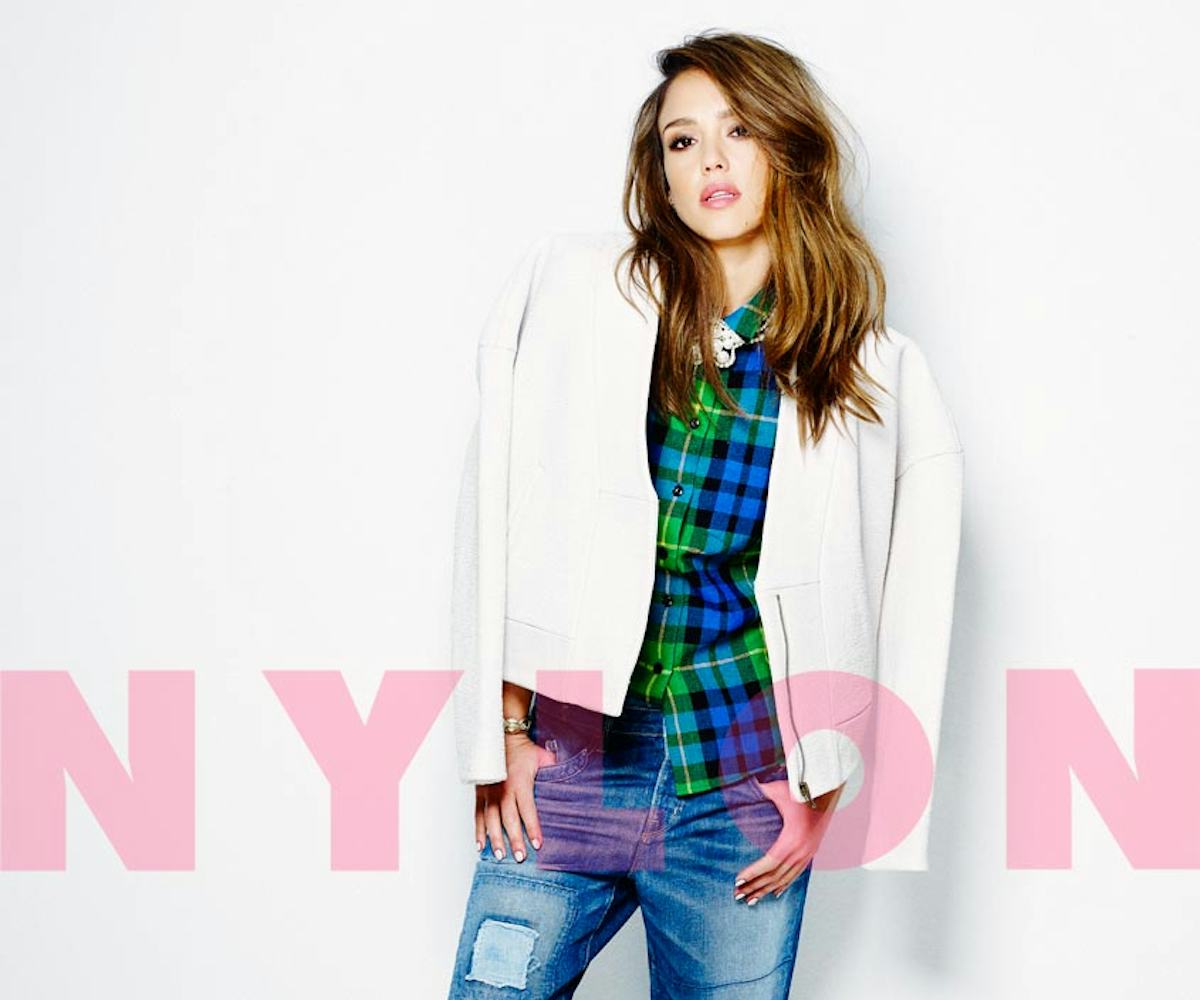 photo by marvin scott jarrett
jessica alba is our march cover star!
see exclusive outtakes and quotes here.
There's a big reason why Jessica Alba is--and will be--our eternal girl crush: she's just so unbelievably
cool. 
Whether she's kicking butt onscreen in movies like 
Sin City 
or breaking into business with The Honest Company, the actress-slash-mogul isn't afraid to take charge. With no fewer than seven (!!) movies on the horizon, Alba is the perfect choice for NYLON's March cover girl. And as the star tells writer Kate Williams, many things might've changed since
Dark Angel, 
but she's still just as badass. Don't be surprised if you see her on a motorcycle anytime soon.
On her new approach to acting:
"I've played a lot of leading-lady types; they were sweet, aspirational, not terribly complicated people. I need to make sure I had staying power, so I went after tentpole movies that were going to be big and global. I really just want to work with directors who I think are cool, and on movies that I think are fun and characters that I think are interesting, whether that's an indie or a big movie."
On being trained in stunts:
"I know how to ride a motorcycle, I can do wire work like you see in circuses. I can shoot a gun. I know how to fight, too."
On how she hasn't changed: 
"I can probably still wear midriffs."
Top by Missguided, jacket by Jeremy Scott, pants by J. Brand, bracelets by David Yurman, Heels by J Crew, stylist's own ring.
Shirt by 55DSL, pants by Emilio Pucci, belt by Vionnet, blazer by Arthur Mendonca, hat by Anda & Masha, fanny pack by Patricia Field
Shirt by Madewell, jewelry by Chanel, jeans by Marc by Marc Jacobs, shoes by Diesel, jacket by Derek Lam