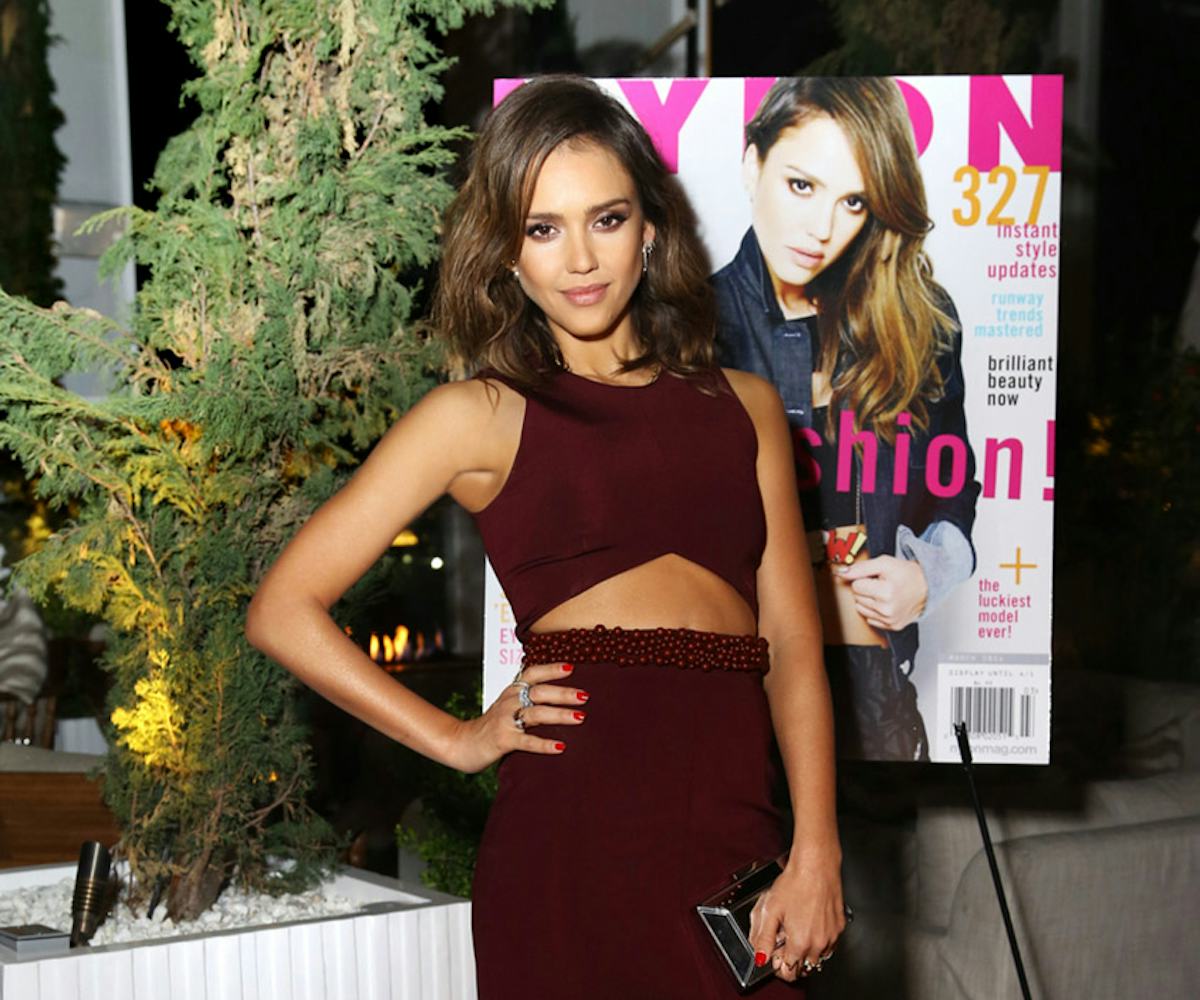 party monster: march issue launch
nylon + hudson celebrate our march issue with host jessica alba.
On March 10th, NYLON and Hudson Jeans celebrated the launch of our March spring fashion issue with cover star, Jessica Alba. Guests arrived at Herringbone restaurant and were led to an awesome outdoor terrace space where they enjoyed delicious cocktails.
Among the crowd was The Rachel Zoe Project's Rachel Zoe, her husband Roger Berman, and Joey Maalouf. Just Jared's Jared Eng made an appearance while Pain & Gain's Bar Paly looked futuristic in a body-con silver, white, and copper dress with matching sandals--but let's not forgot our cover star's rad cut-out bordeaux colored dress we've been swooning over all morning!
As the night winded down, attendees were given the cutest Hudson tote bags stuffed with a voucher for a free pair of Hudson Jeans, Honest Company's products, Juicy Couture Fragrances, and copies of NYLON. We'll take one too, please.
Jessica Alba, Rachel Zoe
Jessica Alba , Rachel Zoe
Cash Warren, Jessica Alba, Rachel Zoe, Roger Berman
Peyton List
Jared Eng, Peyton List
Peyton List, Spencer List
Rachel Zoe
Rachel Zoe, Kelly Sawer
Rachel Zoe, Roger Berman
Joey Maaloof
Guest
Jay Ellis
Ashlee Keating
Bar Paly
Bar Paly
Gregg Sulkin
Guests
Jake T. Austin, Bianca A. Santos
Jake T. Austin, Bianca Santos, Kwame Boateng
Jake T. Austin, Bianca A. Santos
Drake Bell
Peter Kim, Jessica Alba, Karim Abay
Kelly Oxford
Guest
Chris Galya, guest
Jared Eng, Kenneth Loo, Guest
Guests
Guest
Guests
Guest with Hudson Gift Bag
Gift Bag with Hudson voucher, Viva La Juicy Couture Fragrance, Honest Company products
Hudson Jeans
NYLON March issue + Hudson