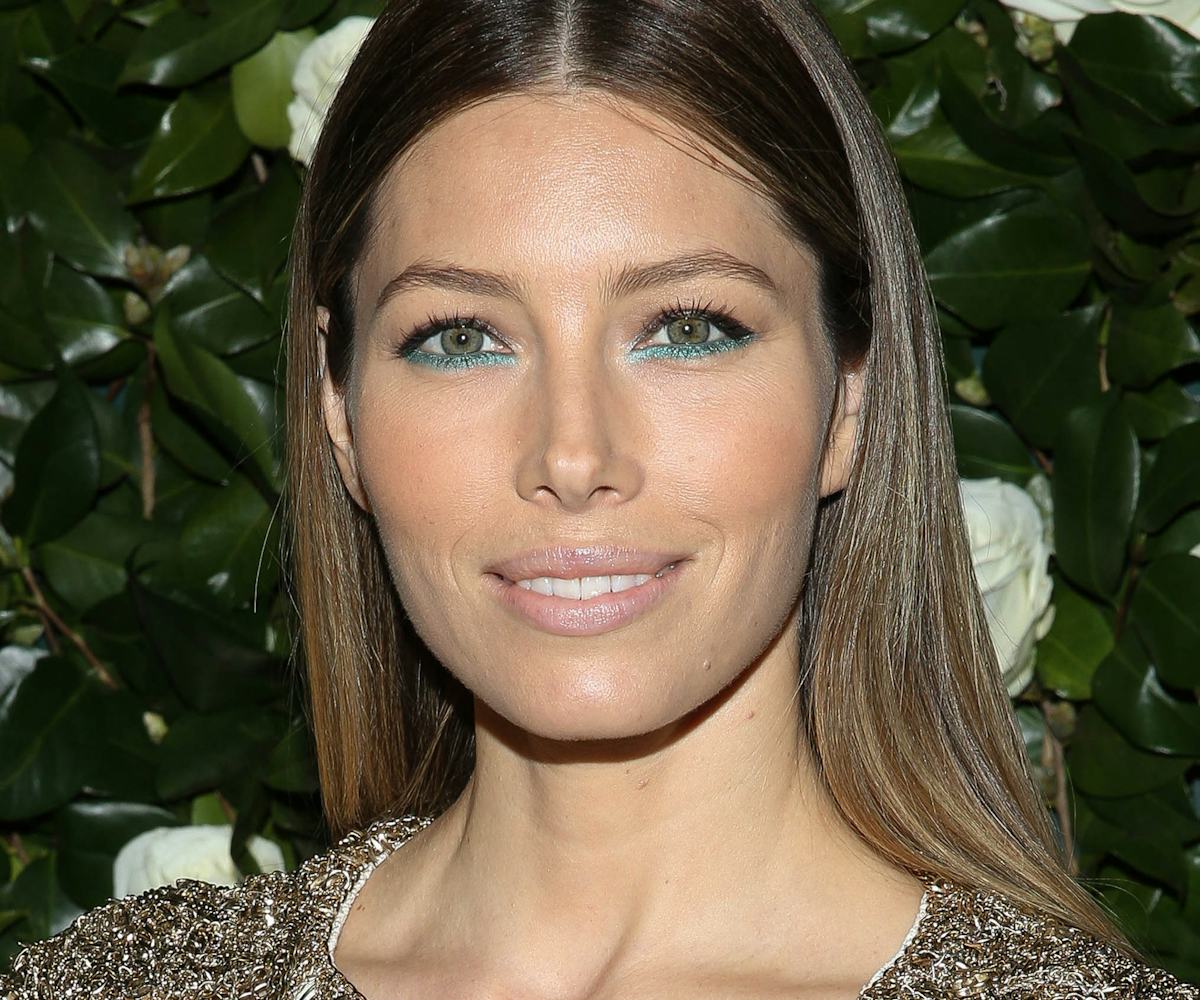 photo by getty images
beauty queen: jessica biel
it's time to draw the line…under your eye.
We love a good cat eye liner. Wait, no, make that loooooove. Like, love so much that we devoted an entire story to our 30 favorite icons.
But if you've already mastered Cat Eye 101 and are ready for a more senior level class, we'd like you to turn your attention to Jessica Biel. The actress went for an electric liner color (it's Chanel Stylo Yeux Waterproof Liner in Jade, FYI)--but not above her lid. Instead, it was drawn underneath her eye by makeup artist Kara Yoshimoto Bua. Now, it might look intimidating, but here's why it's worth giving it a whirl: 1) It's actually way easy. If you can draw a liner across your upper lid, you can draw one across your lower lid; 2) It's a good way to perk up and brighten your eyes if you haven't been getting eight hours of sleep (aka all of us); 3) It looks pretty freaking cute.
Ready to try advanced eye lining? Here's how:
PREP IT: Smashbox Photo Finish Hydrating Under Eye Primer - $29
Before you put on your liner, you gotta put on concealer. But before you put on concealer, apply this new (and amazing) under-eye primer to make sure it all stays in place all day and all night.
COVER IT: CoverGirl & Olay Eye Rehab Concealer - $10.99
it conceals and brightens--plus promises to improve skin tone overtime. So basically, you can keep pulling those all-nighters.
LINE IT; Maybelline EyeStudio Color Tattoo 24HR Eyeshadow in Edgy Emerald - $6.99
Use a liner brush to apply this just below your lower lashes. For extra oomph, make sure to bring it all the way in to the center of your eye and then dab just the smallest bit to the inner corner.