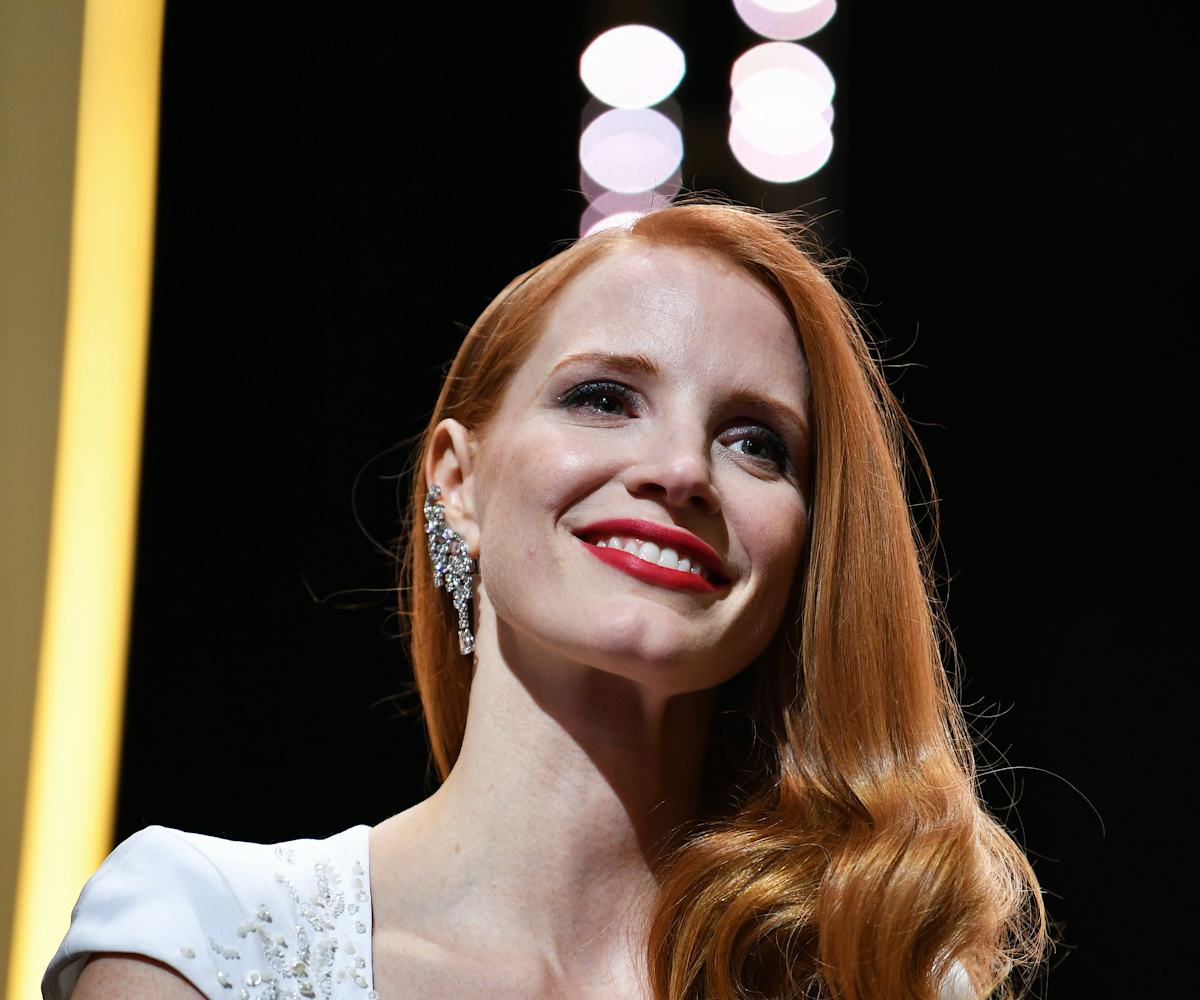 Photo by Pascal Le Segretain / Getty Images
Jessica Chastain Goes Off On The "Disturbing" Way Women Are Portrayed In Film
This is exactly what Hollywood needs to hear
During the closing press conference at this year's Cannes Film Festival, actress Jessica Chastain spoke out about the lack of multi-dimensionality in the female characters she had watched on screen.
"This is the first time I've watched 20 films in 10 days, and I love movies, and the one thing I really took away from this experience is how the world views women," Chastain said. "It was quite disturbing to me, to be honest. There are some exceptions, I will say. For the most part, I was surprised by the representation of female characters on screen in these films."
Chastain was addressing the fact that so many female characters in film are one-dimensional, and serve mainly as a foil to the male protagonist. This is a huge problem, and one that Chastain thinks can be addressed by putting more women behind the camera. She said, "When we include more female storytellers, we will have more of the women that I recognize in my day-to-day life—ones that are proactive, that have their own agency. They just don't react to the men around them, they have their own point of view."
Notable Hollywood players like Ava DuVernay, America Ferrera, Debra Messing, and Alicia Malone tweeted their support for Chastain's comments. This isn't the first time Chastain has spoken about gender inequality in Hollywood. Prior to this, Chastain has stood up for women by speaking up about the gender pay gap, having told Variety she won't accept roles unless she is informed about how much her male co-stars are earning.
Although this year's Cannes Festival did show some improvements in terms of recognizing women's work, with Lynne Ramsay winning for Best Screenplay for You Were Never Really Here and Sofia Coppola becoming only the second woman ever to win the prestigious Best Director prize, there's still much work to be done in terms of accurately representing the diverse experiences of women on film. And, of course, it's not just an issue of fair representation for women. Will Smith also commented on the lack of diversity in the selection of films, noting that "a couple of black folks won't hurt things next year." 
Watch Chastain speak the truth in the video, below.