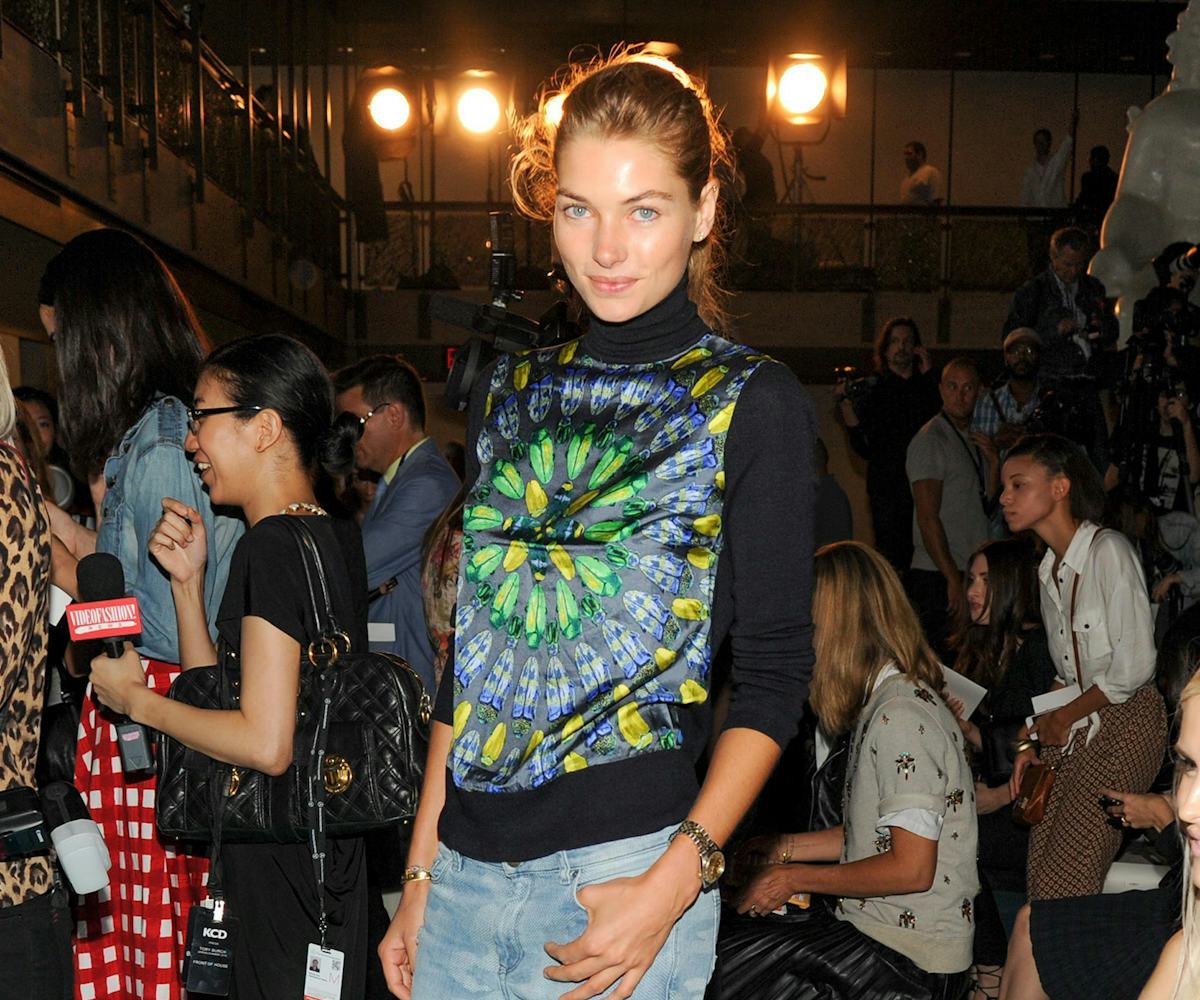 photo by neil rasmus/bfanyc.com
best dressed: jessica hart
the more prints the merrier.
Let's set this straight, never did we think that a beetle print turtleneck, camouflage jeans, and printed wedge booties would look good together. But Jessica Hart proves us wrong with her all-prints outfit at Tory Burch's spring '14 fashion show.  
Wearing a Tory Burch sweater, loose jeans, and booties, Hart looks Fashion Week-ready, but still fun and super comfortable. We think the secret to mixing unlikely prints is keeping them all in the same colors like Hart did. Blue always goes with blue, right?
Test our theory with these items to get Hart's look:
MUST: Asos Camo Print Jeans -- $49.78
TRUST: Guess Black Wedges -- $74.25