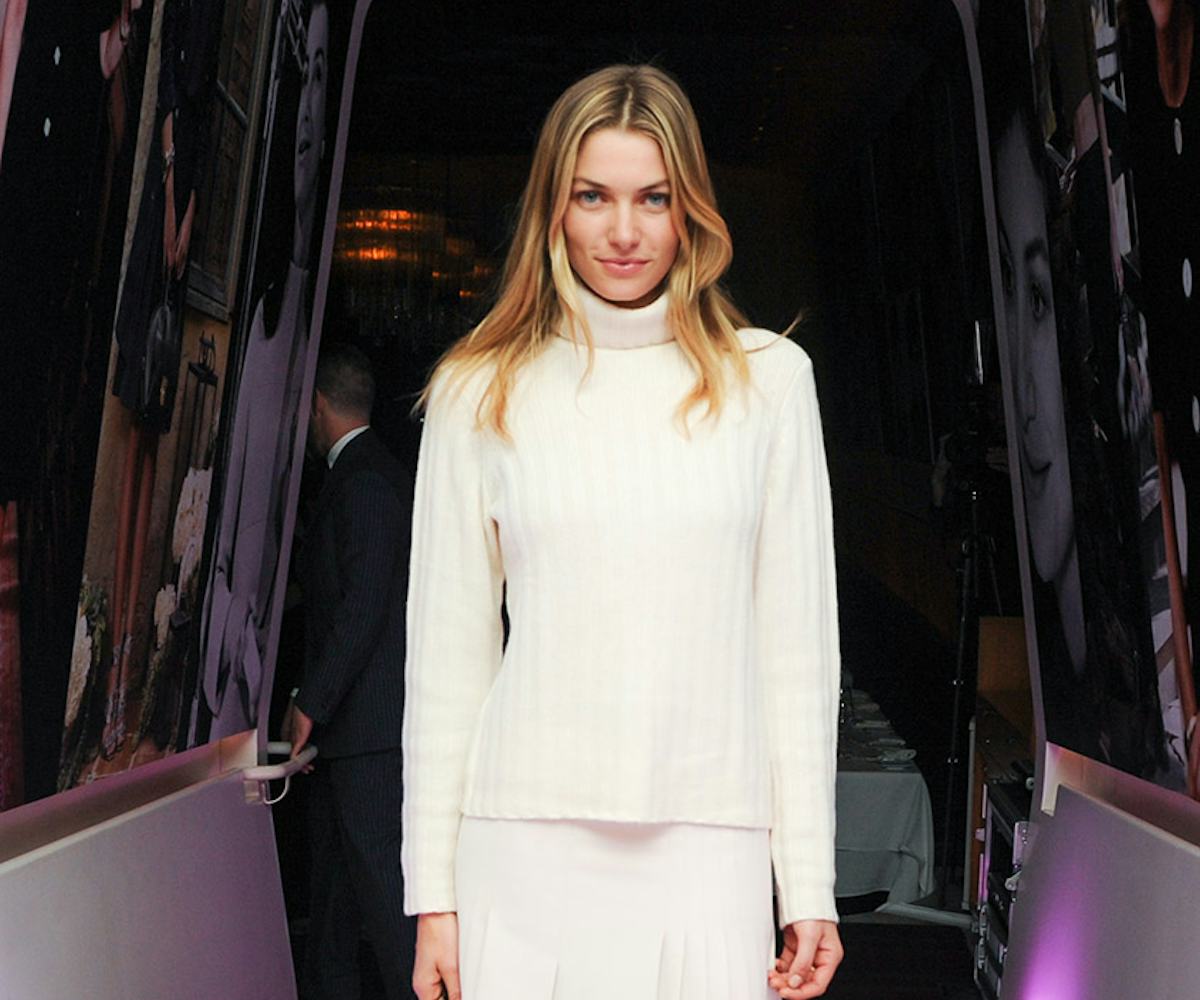 photo by Billy Farrell / BFAnyc.com / courtesy of ferragamo
best dressed: jessica hart
why wearing white before memorial day is the best.
I know that the age old rule dictates no white before Memorial Day, but weren't rules made to be broken?!
Jessica Hart's all-white look at the Salvatore Ferragammo dinner celebrate the brand's new Fiamma handbag is exactly the type of rule breaking I'm into. With a pleated skirt, white ankle covering sandals, and a snakeskin Fiamma bag all by Ferragamo, it's a pretty sweet way to transition your wardrobe from spring to summer--and it's right in the sweet spot of chic-meets-casual. Basically, it's what I'd like to wear from now until June...or maybe forever!
Luckily I can with the picks below.
MUST: Mango White Turtleneck -- $20
TRUST: Reiss Pleated Midi Skirt -- $230