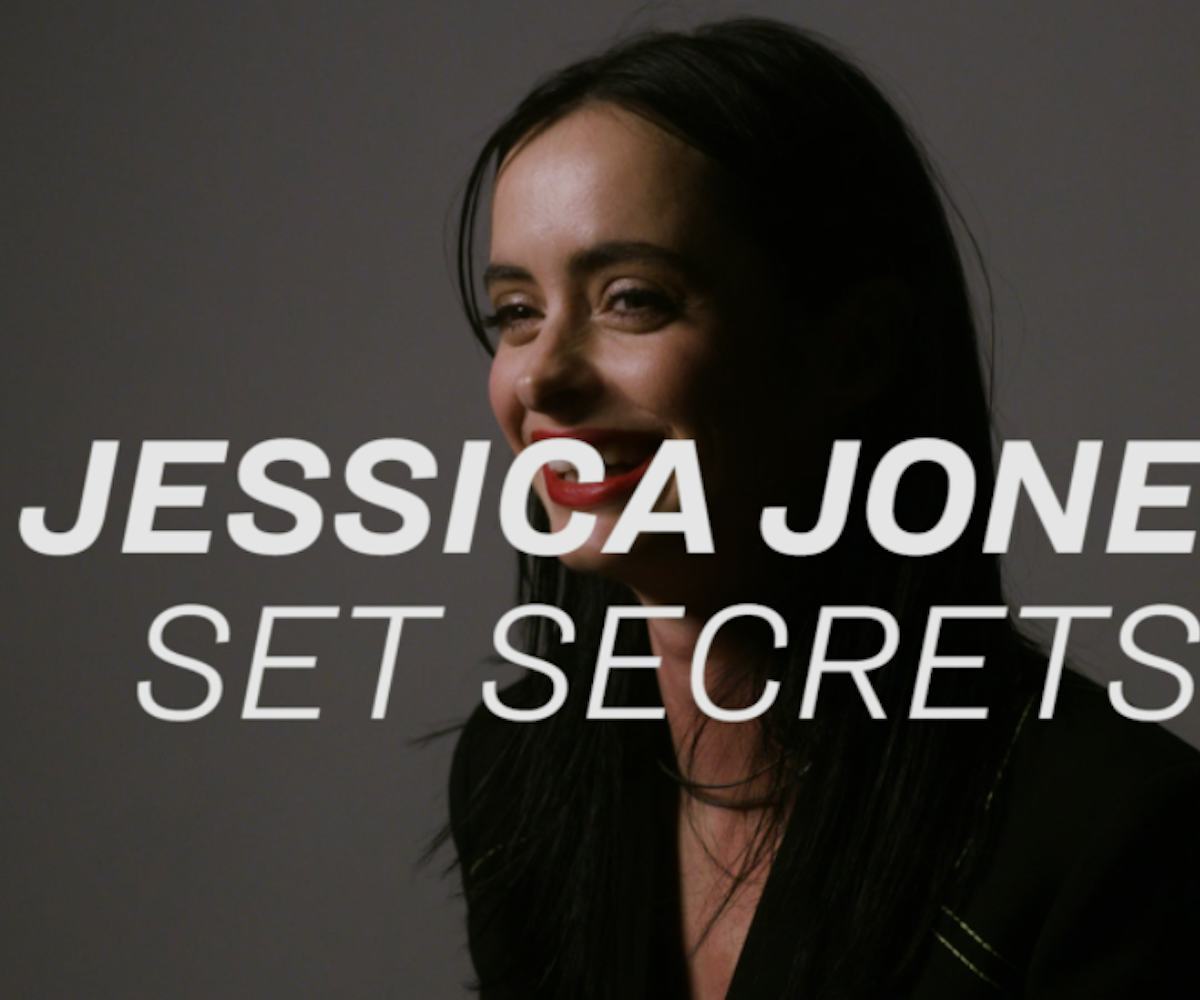 Ah, So That's What's In Krysten Ritter's Bottle On 'Jessica Jones'
It's definitely not whiskey
Sometimes it's hard for us to separate the actors we love from the characters they play. Krysten Ritter makes it particularly difficult with her portrayal of Jessica Jones, as she so wholly embodies the true spirit of Marvel's hard-as-nails, whiskey-drinking, ass-kicking superhero. And Ritter must believe this to some extent, too. Our March cover star told us playing Jones gives her a false sense of strength.
"I love doing the fight scenes," Ritter told us. "When I'm walking down the street, like, maybe it's a sketchy hour, and I'm like, 'It doesn't matter if they get me because I know how to fight.' It gives me a false sense of my own strength, but it's so fun." She also opened up about secrets from the set, revealing that Jones actually isn't drinking whiskey on the show but, rather, peppermint tea.
"We don't drink real whiskey on the show," she explained. "We had to find the right consistency and find something that you are okay drinking huge amounts of."
The second season of Marvel's Jessica Jones is available to stream on Netflix. Check out Ritter's secrets from the set, below.
Credits:
Director: Sam Shannon
Producer: Maura Gaughan
Cinematography: Arthur Woo, Charlotte Prager and Dani Okon
Editing: Madeline Stedman
Sound: Drew Joy
Production Assistant: Grace Kenney