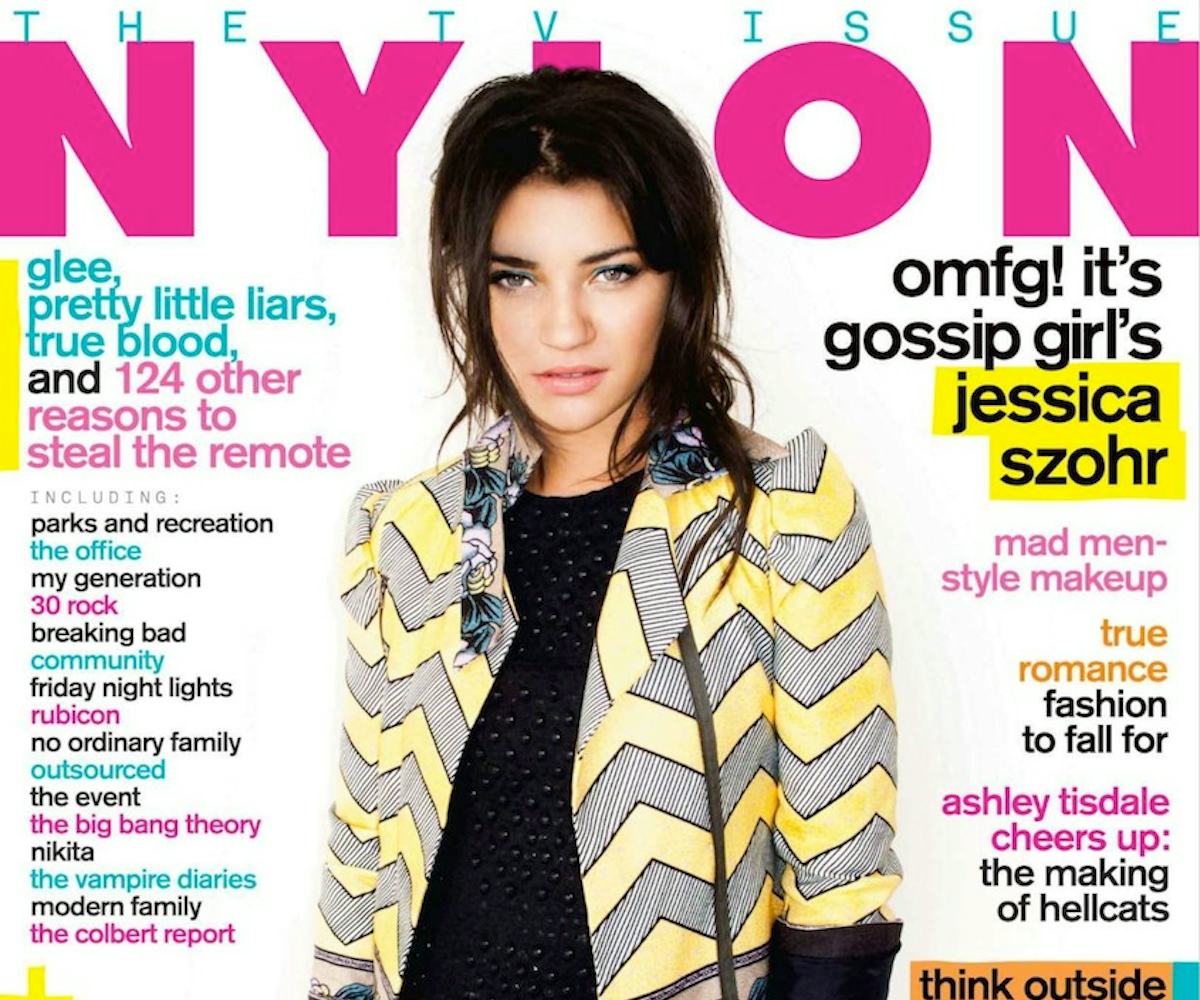 flashback friday: gossip girl crush
because we miss seeing vanessa and little j on tv.
What's not to love about the month of September? Fashion weeks are in full swing, we get to break out our killer fall wardrobe, and most importantly, we get to welcome back all of our favorite TV shows we so desperately missed over the summer. But, we can't help but notice that our favorite group of Upper East Siders (and Brooklynites) is missing from the fall line up.
If you're having intense feelings of Gossip Girl withdrawal, you can reminisce with a flashback to September 2010 when Jessica Szohr–a.k.a. Vanessa Abrams–graced our TV Issue cover. Dressed in a yellow and black chevron print jacket and black textured sweater, Vanessa's style is a just another reminder of why she was a Gossip Girl favorite.
xoxo, nylon.