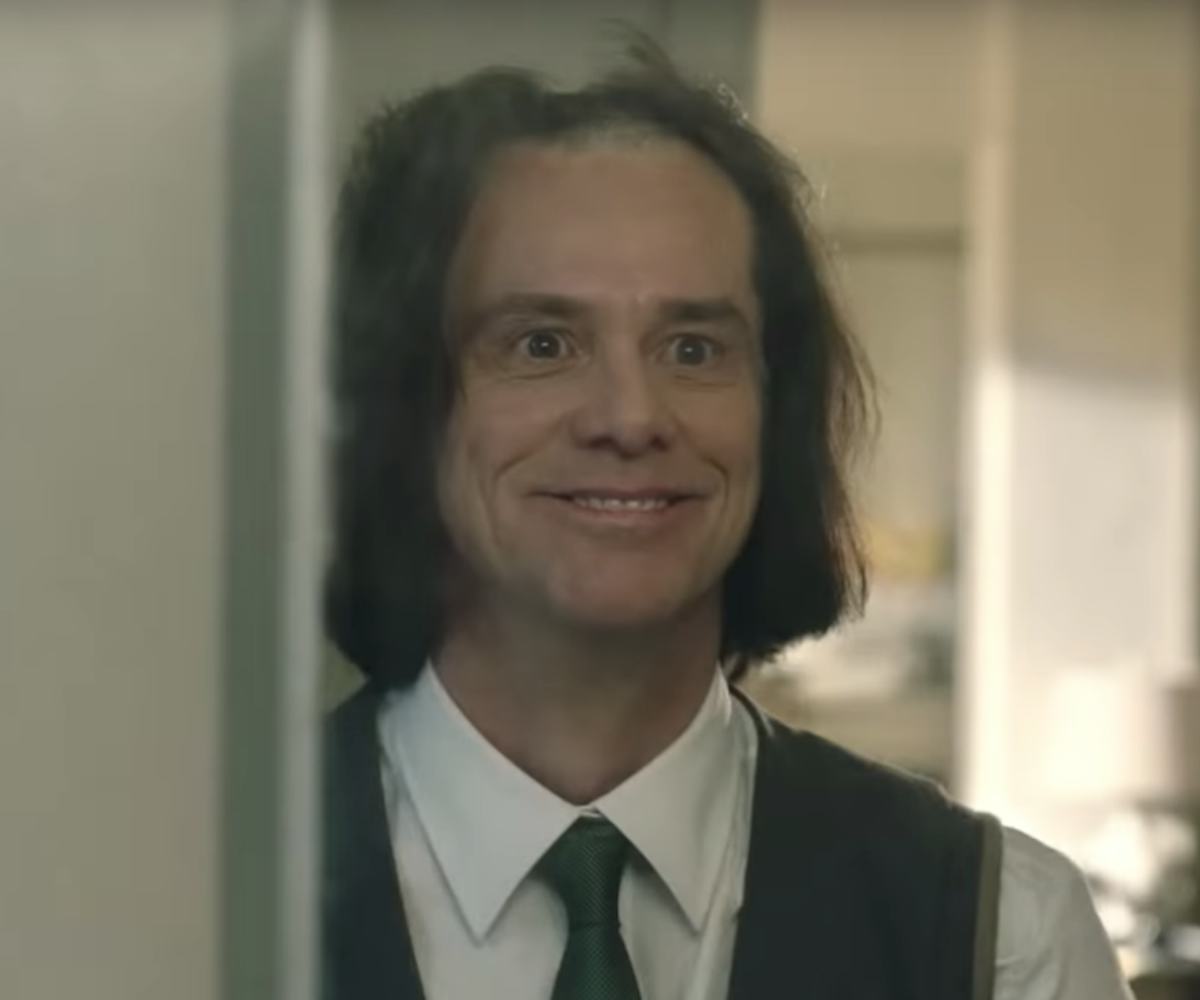 Photo Via YouTube.
Jim Carrey Gets A Handjob From A Puppet In His Insane New Show
A lot of weird things happen in the 'Kidding' trailer
Jim Carrey is returning to television, and he's doing it in a very… unconventional way.
In the Showtime series, titled Kidding, he plays an iconic children's show host, Mr. Pickles. Judging from the trailer, he appears to be going a little insane. Is it from a recent breakup? Family issues? Work stress? Well, all of the above. "I have a tremendous amount of pent-up anger inside of me," Carrey's character says in the trailer. "Everyday it grows and grows. I don't know where it's coming from or how to stop it. I am magma from the neck down."
Some other weird things that happen in the clip: Carrey shaves the middle of his head. He's also approached by a person wearing a large replica of his face. In one particularly weird scene, he appears to be receiving a handjob from a puppet. In an interview with Deadline, Carrey noted that the project is similar to The Truman Show and, just like the film, explores identity and searching for who you are.
Michel Gondry, who is also behind the perfect in every way movie Eternal Sunshine of the Spotless Mind, is the director of the series. Hopefully, the two are mixing up some more genius. From what we can tell from the trailer, the show will at least be memorable.
Kidding premieres September 9.