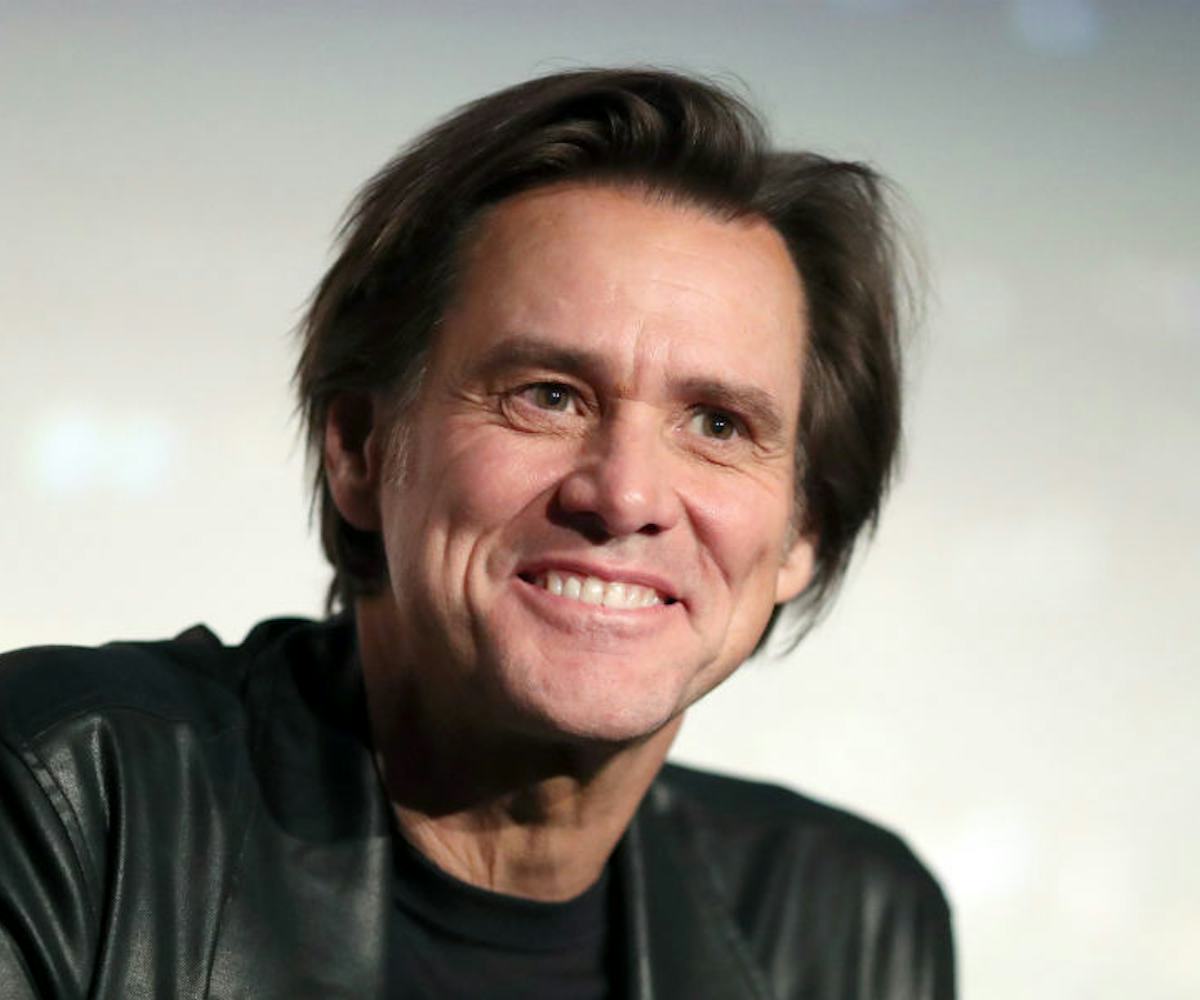 Photo by Christopher Polk/Getty Images for AFI.
Jim Carrey Gets Heat For Sarah Huckabee Sanders Painting
It's called art, look it up
Jim Carrey makes art now. The comedian shared, in a recent documentary, that he started painting six years ago as a way to "heal a broken heart." By the looks of it, he has now veered into making portraits to come to terms with a broken country.
On Saturday, Carrey tweeted out a piece he made with the caption, "This is the portrait of a so-called Christian whose only purpose in life is to lie for the wicked. Monstrous!" Sure, the words could refer to any number of people, but the painting is assumed to be of White House Press Secretary Sarah Huckabee Sanders.
We definitely see the resemblance! And so did a number of Twitter users, who seem pretty divided on their feelings toward it.
Carrey, though, is unfazed by the backlash. He's been creating satirical works aimed at the Trump administration for months now. He also tweeted this out today:
The comedian-turned-painter said in his documentary: "I think what makes someone an artist is they make models of their inner life. They make something come into physical being that is inspired by their emotions or their needs or what they feel the audience needs." 
He's not off—we could definitely use some satire to get us through it all.