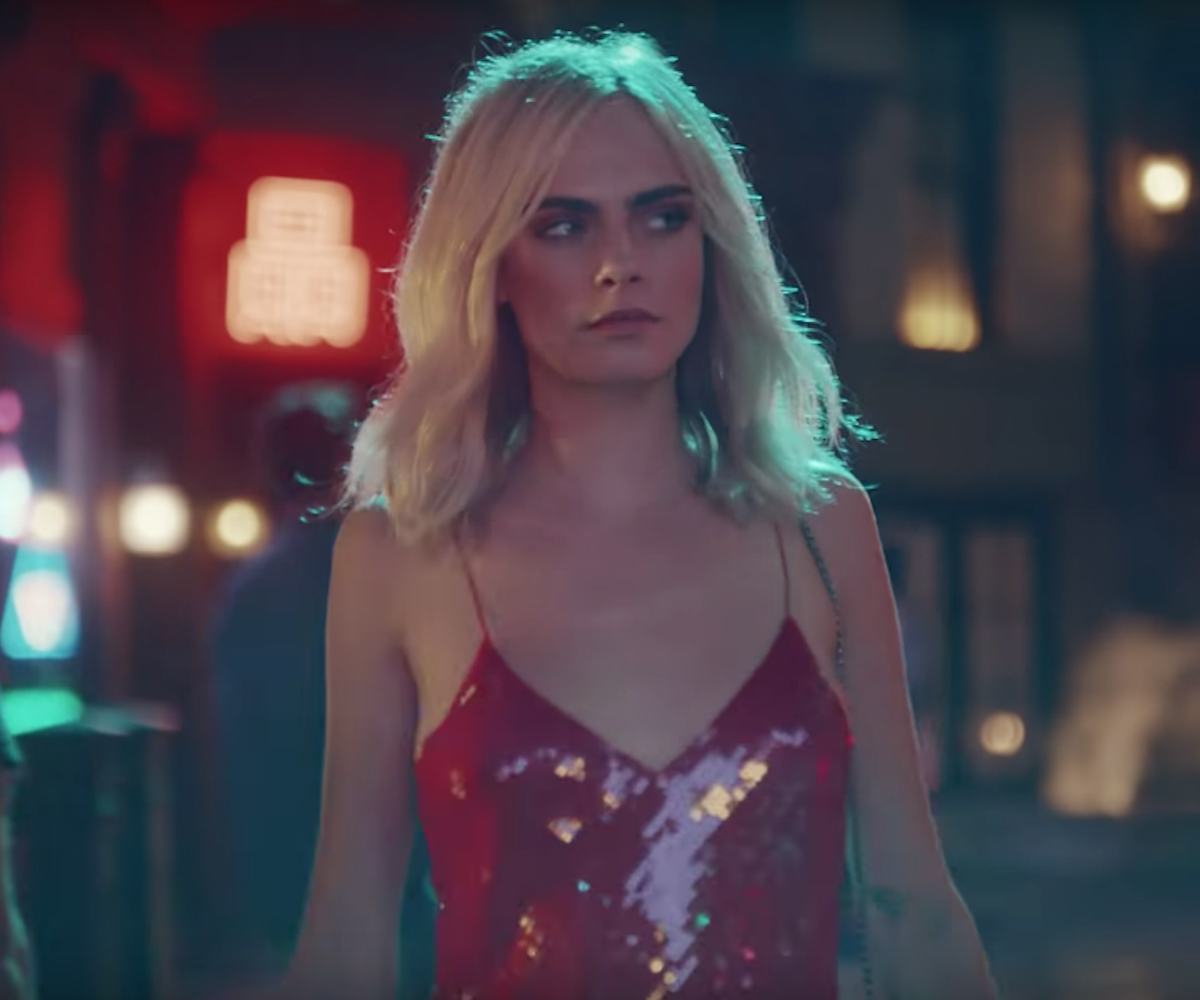 People Aren't Too Happy With This Jimmy Choo Ad
"Perhaps now is not the best moment to run an ad about how cool and sexy catcalling is?"
A Jimmy Choo ad released last month starring Cara Delevingne is getting some new, critical attention.
In the short video, the model is seen walking through the streets of the city dressed in a mini red sequined dress. She and her shoes attract a lot of attention from passersby, including one man who whistles, then says, "Nice shoes, lady." Delevingne smirks and keeps it moving, but many others couldn't look past the all-too-common moment—especially given the recent conversations surrounding sexual harassment.
"Read the room Jimmy Choo. Selling shoes with an ad where a woman is catcalled and ogled while trying to get to where she needs to go is gross," one woman on Twitter wrote. Another pointed out the very poor timing (the ad was released in November, a month after the Harvey Weinstein allegations came to light), writing: "Perhaps now is not the best moment to run an ad about how cool and sexy catcalling is?"
It appears the brand deleted the initial tweet that users were reacting to, but have yet to make an official statement in response to the backlash. Delevingne doesn't appear to have responded, either.
You can check out the ad in question, below.