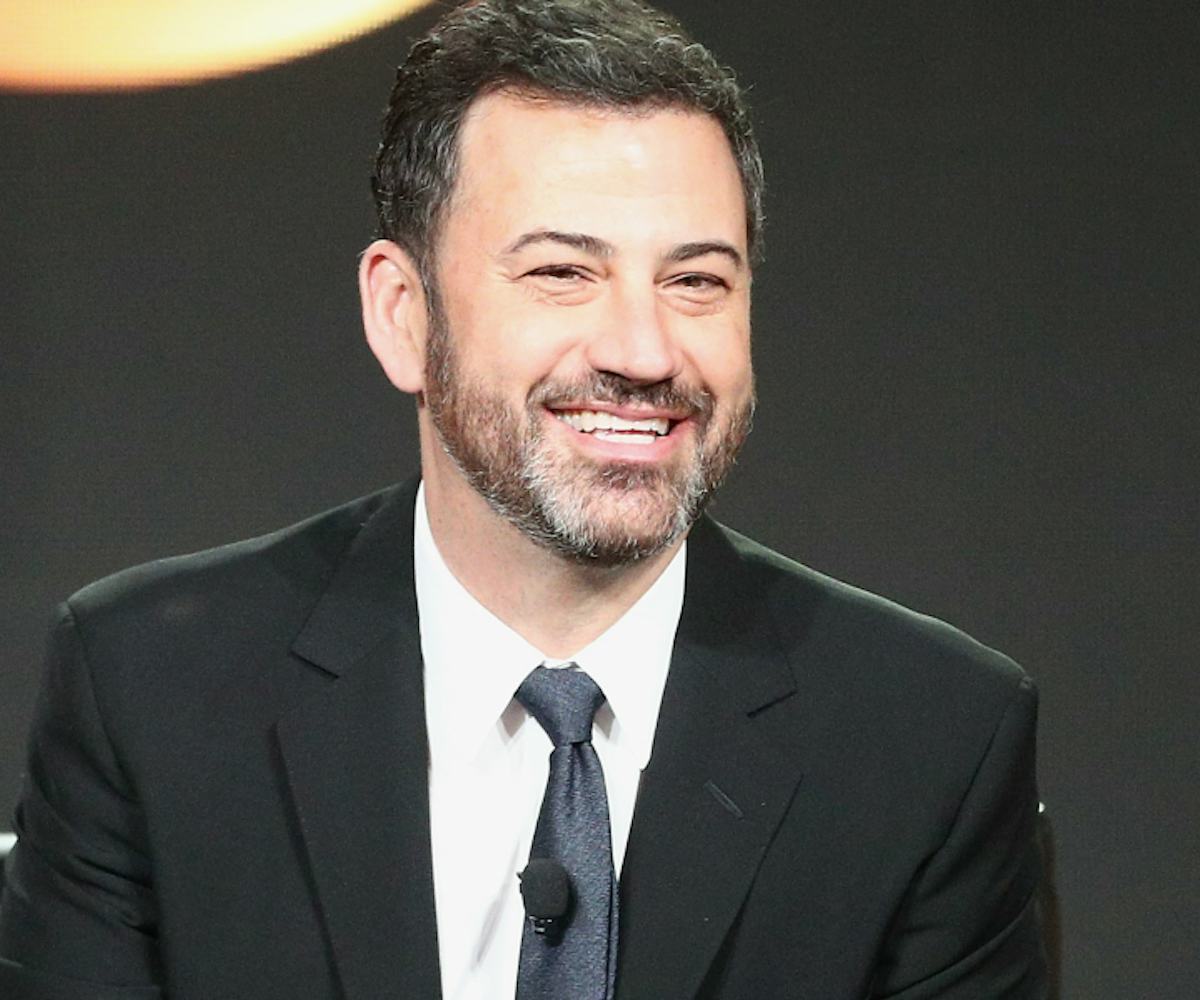 Photo by Frederick M. Brown/Getty Images
Looks Like Jimmy Kimmel Will Address #MeToo At The Oscars After All
He also discussed why it's a challenge
Though it was initially reported that Jimmy Kimmel wasn't going to get political when he hosts the Oscars this year, it seems that he's changed his tune. When asked about addressing Times Up or #MeToo in his monologues, Kimmel initially said he didn't want to make any jokes that would "[relive] people's sexual assaults," adding that he didn't want to "ruin" the show "for people who have been dreaming about maybe winning an Oscar for their whole lives" by "making it unpleasant."
However, in an interview with Vanity Fair this week, Kimmel confirmed that he will indeed be addressing the movements tomorrow night, despite it being a challenge:
I do [have bits prepared about the movements], yes. It's very tricky because when people are scared they don't laugh, and when there's a camera in their face they behave differently than they do in a comedy club or in the audience on a talk show. When you're put in that position, those in the audience become a little bit of a deer in the headlights. That's the part [where] you have to rely on experience and the knowledge of your medium. We all know that what happens during and after the Oscars is that people will take a screengrab of somebody and build a whole story around it. I found myself in a situation at the NBA All-Star game a few weeks ago, during Fergie's national anthem, where I suddenly was on camera and didn't realize I was and, had I known I was on camera, I might not have had a natural reaction, and that's in an arena with 17,000 people.
With Time's Up and #MeToo dominating the industry discussion, it would be a glaring omission for Kimmel to leave it out of his monologue, especially since he's been so vocal about pressing social and political issues in the past. And while making jokes involving #MeToo and Time's Up (in front of millions, no less) is certainly a delicate task, that doesn't mean Kimmel—or any comedian concerned with social change—should dodge it entirely, so long as they do it tastefully. 
However, Kimmel is right about the internet's tendency to blow screengrabs of celeb "reactions" at awards shows a bit out of proportion most of the time. (And it's especially unfair to those of us to suffer from chronic RBF.) Nonetheless, we're looking forward to seeing how Kimmel handles the task, and we'll remember to be a bit more forgiving towards anyone who may be caught on camera at the wrong moment.