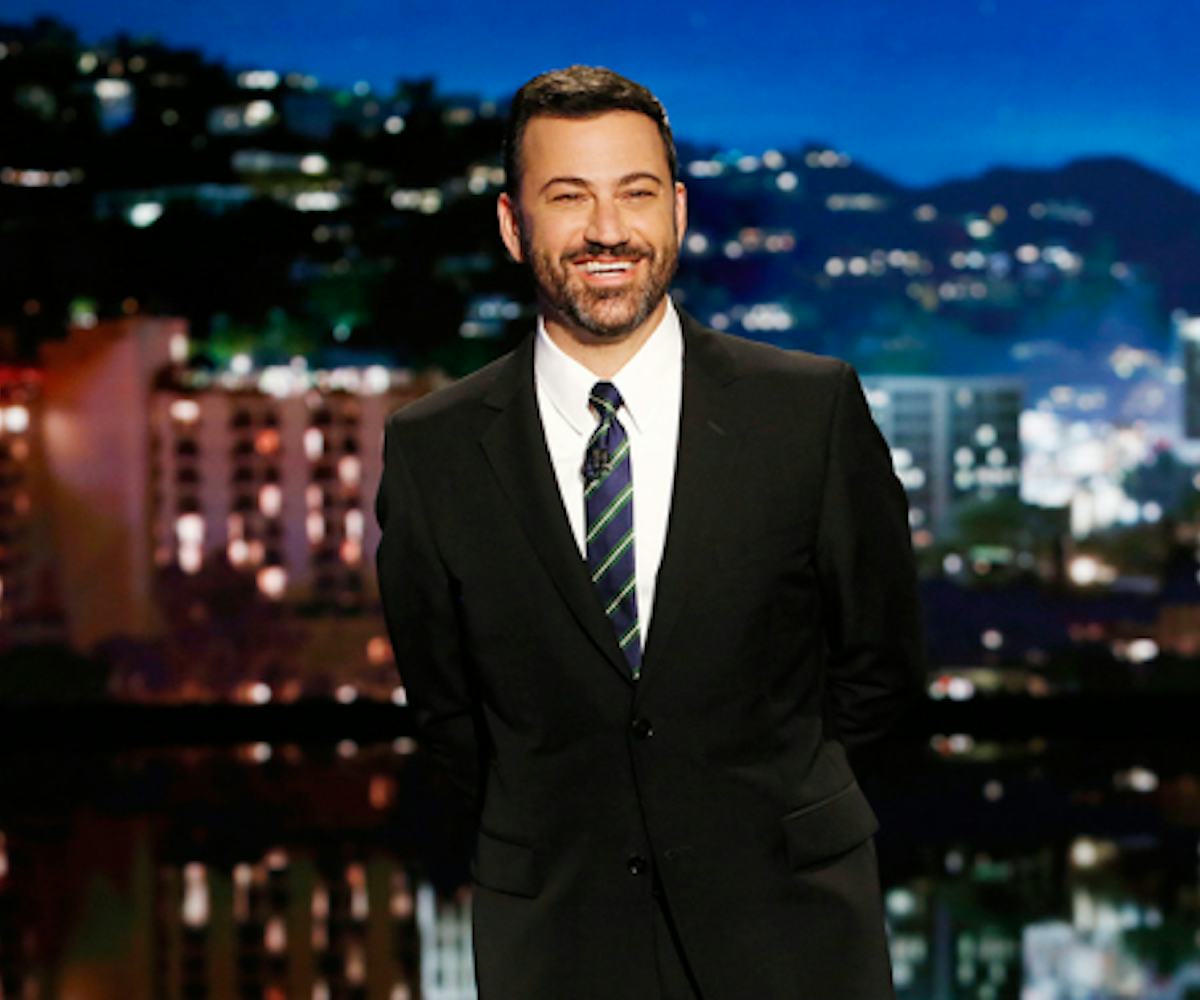 Photo courtesy of ABC
Jimmy Kimmel Revealed Exactly How Much He's Making To Host The Oscars
It's hard to imagine why anyone would agree to host the Oscars. Widely considered the toughest room in show business, many comedy legends have tried and failed to please the celebrities in attendance, not to mention the millions watching around the world at home. It's a delicate balancing act of Hollywood inside jokes and humor broad enough to appeal to the masses, and it ain't easy. Just ask David Letterman. Or Seth Macfarlane. Or James Franco and Anne Hathaway. Or Jon Stewart. Or, well, you get the idea.
Turns out, Oscar hosts aren't exactly breaking the bank either. That much was revealed by this year's master of ceremonies, Jimmy Kimmel. The late-night host appeared on KROQ's The Kevin & Bean Show on Wednesday, where he was asked about how much he's getting paid to host this year's installment of the Oscars. According to Kimmel, he's pocketing a paltry $15,000, which, he said, is the same amount hosts like Chris Rock and Billy Crystal made as well. 
"I think it's illegal to pay nothing," he said about his not-so-impressive (by Hollywood standards) paycheck. "I'm not sure I was supposed to reveal this. But nobody told me not to. I consider this their fault." As for why he got the gig in the first place, Kimmel explained that it was just a matter of geography. 
"The producers and the Academy went through a long list of names, and in the end, they decided that—since I am already right across the street from where they do the show—I was the closest person to host." The show itself is still months away, but it looks like Kimmel is off to a mighty fine start.