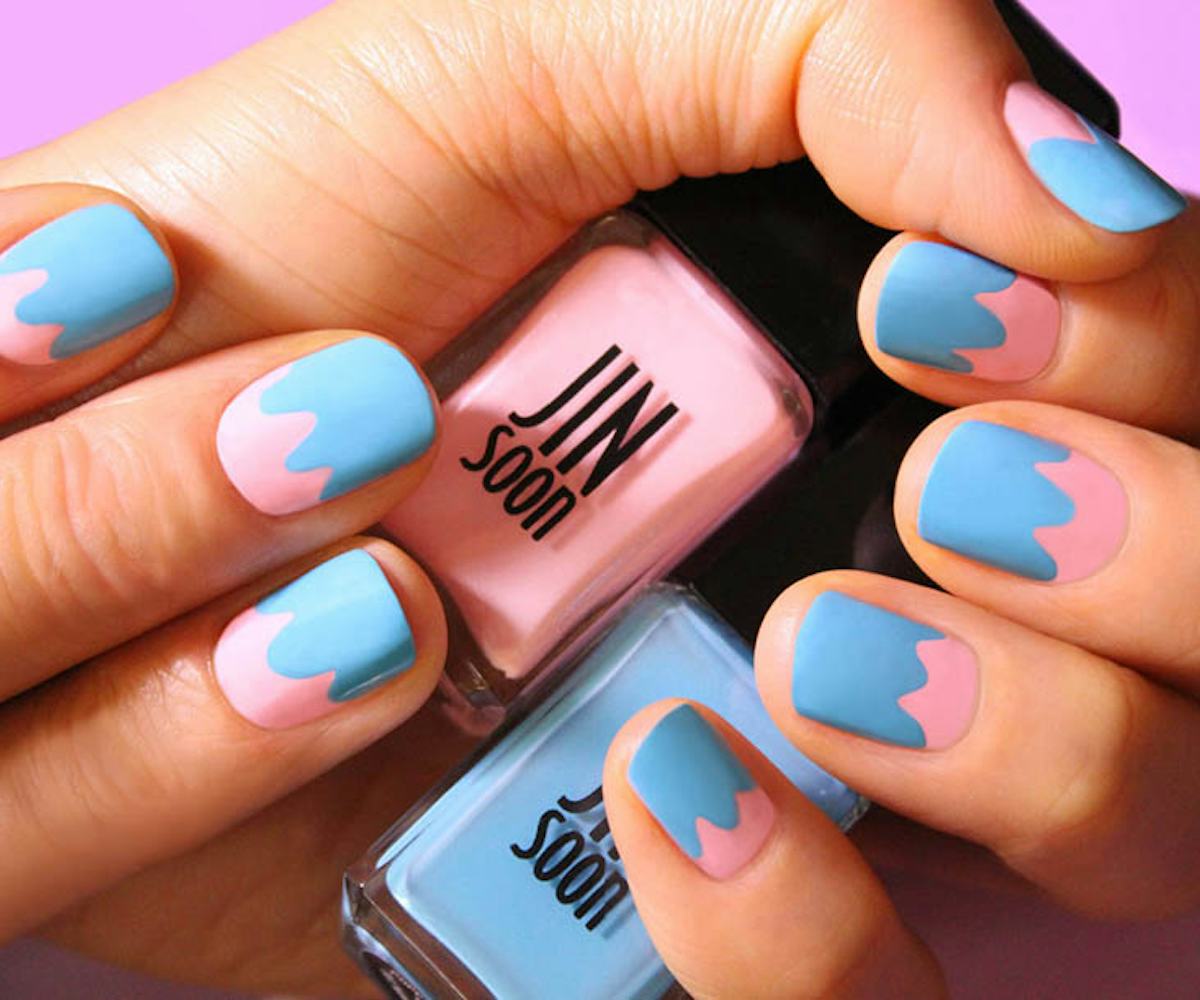 photo courtesy of jin soon
paint it pastel
get the perfect spring nail art from jin soon.
With Easter around the corner, we're thinking it's time to finally dig deep into our vanities and rescue our pastel baby blues and rose pinks from the depths of winter. Yes, you'll most likely be rocking that floral romper this month, but don't forget to also dress best for your nails too! Personally, I'm ready to sentence my vampy oxblood and black polishes to hibernation and instead treat my nails to something sunnier. I'm looking at you, Jin Soon Choi!
Having crafted two adorable Easter Egg-inspired nail looks, Jin Soon Choi, founder of the JINsoon Nail Lacquer line, is schooling us the perfect way to prep our nails for the season of colorful egg hunts and picnic lunches. We're head over heels in love with her fun, pastel-pretty designs, so take a look at how you can re-create your own right at home!
THE MATERIALS
Formula X for Sephora in Seismic
THE STEPS
1. File and shape your nails in a square or round shape. 
2. Apply a base coat, like JINsoon Power Coat. 
3. Begin the first layer of your Easter egg by applying a pastel pink color, like JINsoon "Dolly Pink", on the entire nail bed.
4. Add the next layer by applying a pastel blue like JINsoon "Poppy Blue" about 2/3rds of the way from the top, creating a few curved lines in the process.
5. For a three-toned Easter egg, apply another pastel color on top of the previous color, such as Formula X for Sephora in Seismic. 
6. Finish with a high-shine top coat like JINsoon Top Gloss.