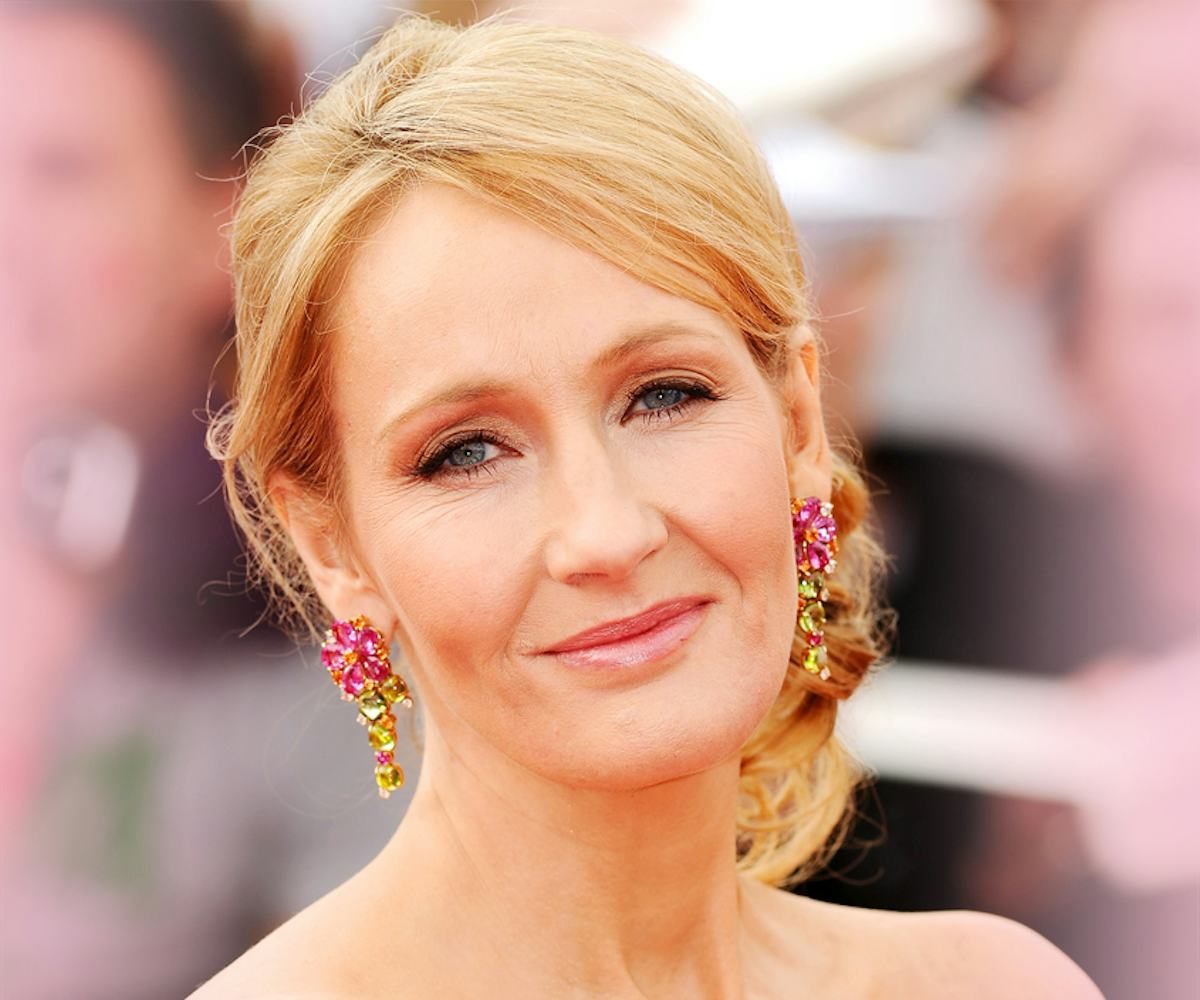 photo via getty images
j.k. rowling's other series will be bbc's next hit show
get ready rowling fanatics.
A 24-year-old blogger may have beat J.K. Rowling's debut novel sales record (yup, that debut novel) last week, but Rowling's still got a heavy hold on the series-to-film market. With her insanely successful boy-wizard movie franchise behind her (as far as we know), Rowling is now moving into the television realm. 
Today, the BBC announced that they will be adapting the Cormoran Strike novels—written by Rowling under the alias "Robert Galbraith"—into a BBC One series. The book series, which debuted in 2013 with The Cuckoo's Calling, followed by The Silkworm, follows crime detective Cormoran Strike and his young assistant Robin Ellacott. Much like Harry Potter, Rowling will be involved in the adaptation and filming process. 
"It's a wonderful coup for BBC Television to be bringing J.K. Rowling's latest books to the screen. With the rich character of Cormoran Strike at their heart, these dramas will be event television across the world," Danny Cohen, Director of BBC Television, said in a statement.
(via Entertainment Weekly)