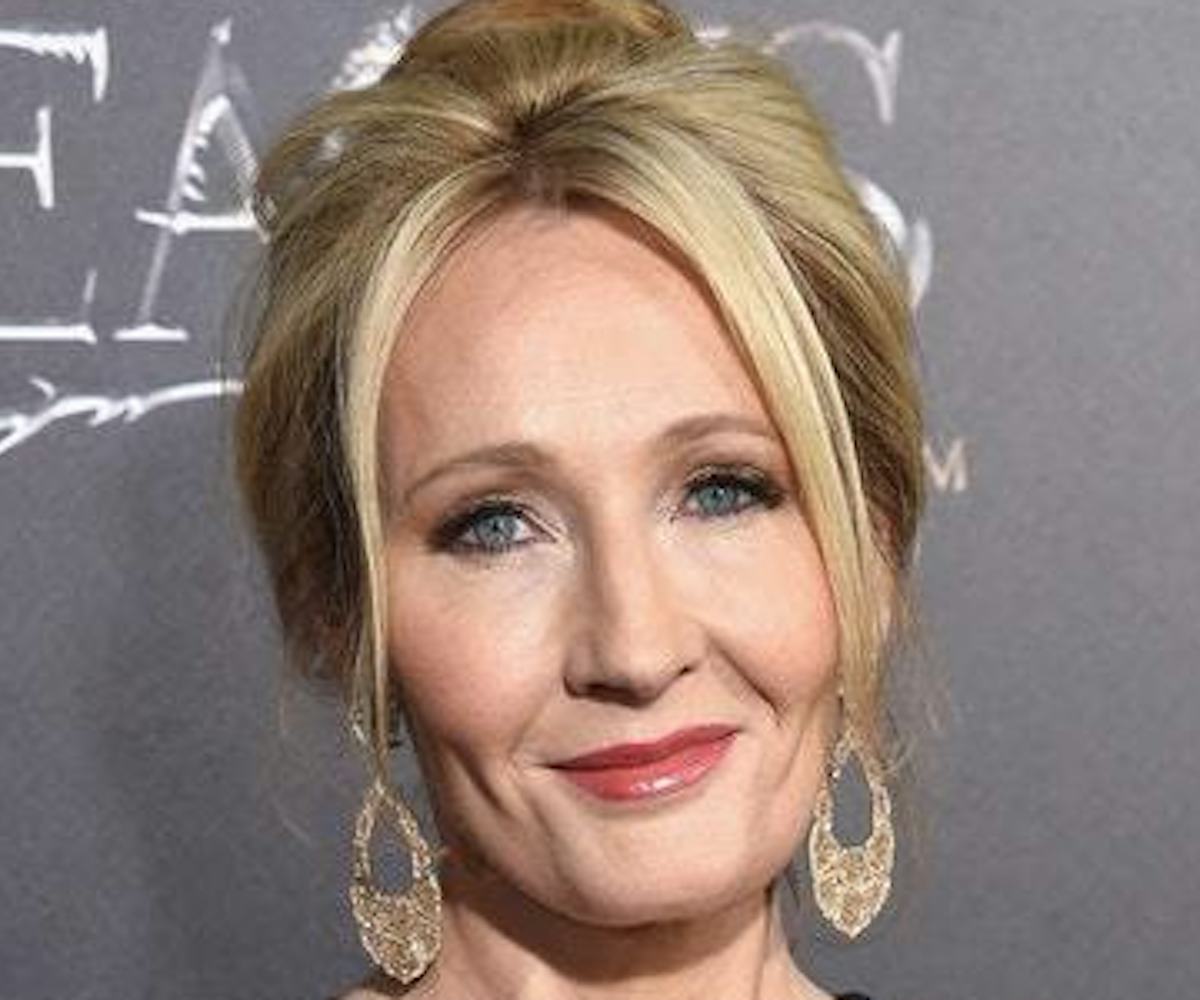 PHOTO COURTESY OF JAMIE MCCARTHY/ GETTY IMAGES.
J.K. Rowling Is "Genuinely Happy" About Johnny Depp's 'Fantastic Beasts' Casting
The author broke her silence in a controversial statement on her website
J.K. Rowling recently broke her silence following the controversy of Johnny Depp's casting in the Fantastic Beasts franchise. The author was met with backlash for remaining quiet on the issue of keeping Depp on the project, who made headlines in 2016 for violently attacking his then-wife, Amber Heard, in the series.
Many fans took to Twitter to call out Rowling and the other filmmakers' decision to keep him on the franchise instead of recasting a different actor, including Twitter user @hobbitlindsey, who was blocked by Rowling last month. 
But today, the author released a controversial statement defending her reasoning for keeping Depp as Grindelwald in the film's upcoming installment. "When Johnny Depp was cast as Grindelwald, I thought he'd be wonderful in the role," she begins. "However, around the time of filming his cameo in the first movie, stories had appeared in the press that deeply concerned me and everyone most closely involved in the franchise." 
She admits that while she and longtime Potter director, David Yates, considered the possibility of recasting, ultimately, "the filmmakers and I are not only comfortable sticking with our original casting, but genuinely happy to have Johnny playing a major character in the movies." She also notes that she understands why fans "have been confused and angry about why that didn't happen" and accepts "that there will be those who are not satisfied with our choice of actor in the title role."
She concludes her statement by stating that she's excited for fans to see The Crimes of Grindelwald and that "conscience isn't governable by committee. Within the fictional world and outside it, we all have to do what we believe to be the right thing." Hmmm.