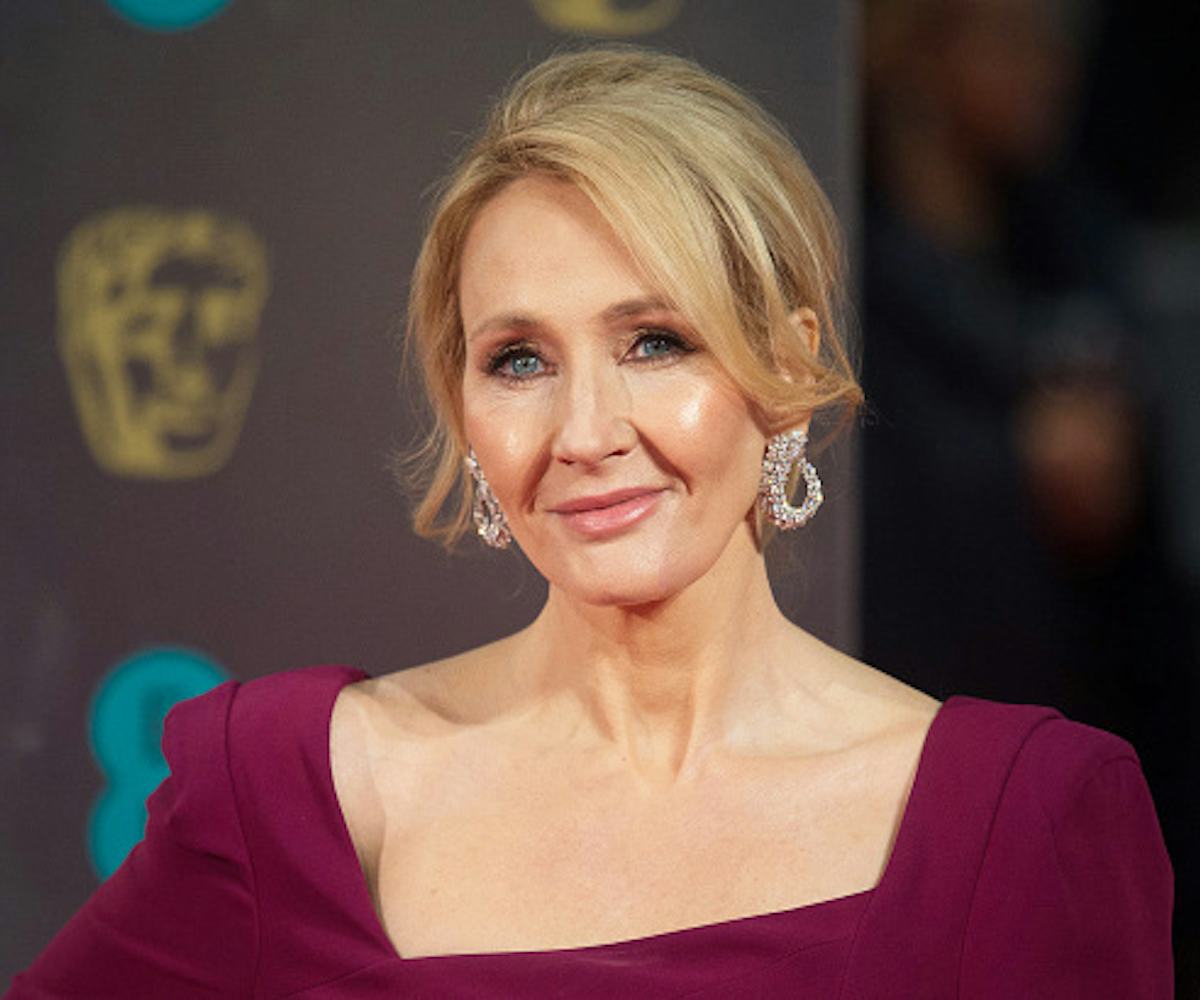 Photo by Samir Hussein/WireImage
Fans React To J.K. Rowling's Celebration Of Harry Potter's 20th Anniversary
"You gave the world a priceless gift"
Earlier today, J.K. Rowling took a break from eviscerating Donald Trump on Twitter to commemorate the 20th anniversary of Harry Potter and the Sorcerer's Stone. "20 years ago today," she wrote, "a world that I had lived in alone was suddenly open to others. It's been wonderful. Thank you."
Immediately, Potterheads all over the internet came out of the woodwork to let Rowling know that it was her that deserved thanks. A lot of people have been sharing stories of how the series impacted their lives using the hashtag #HarryPotter20. 
Many people found inspiration in the fearless bookworm Hermione. 
But, Harry and Ron were equally as inspiring. Be as "funny as Ron, warrior as Harry," someone tweeted. 
There were a ton of uplifting quotes shared from the books, a lot from Albus Dumbledore. "Of course it is happening inside your head, Harry," Dumbledore tells the young wizard in Harry Potter and the Deathly Hollows, "but why on earth should that mean it is not real?" 
People shared quotes from Rowling herself. "Whether you come back by page or by the big screen," Rowling said at the London premiere of the film Harry Potter and the Deathly Hollows: Part 2, "Hogwarts will always be there to welcome you home."
For some people, the Harry Potter books saw them through some really difficult times. "Harry Potter has gotten me through my parent's divorce, bullying, depression, sexual assault and PTSD," one woman wrote. "I have no words to thank you." 
One man shared his story of how Harry Potter got him through the death of his boyfriend. 
Another person compared the fictional world Rowling built to our current political climate. "What would Harry do?" he asked. 
For the most part, a lot of people simply wanted to say "thank you." 
The New York Times resurfaced a review of Harry Potter and the Sorcerer's Stone from 1999, in which the critic wrote of Rowling, "Like Harry Potter, she had wizardry inside." 
Someone also shared an old video of a very young One Direction meeting the Harry Potter cast years ago. 
And then someone remixed Beyonce's "Single Ladies" videos with Harry, Hermione, and Ron, because why not.