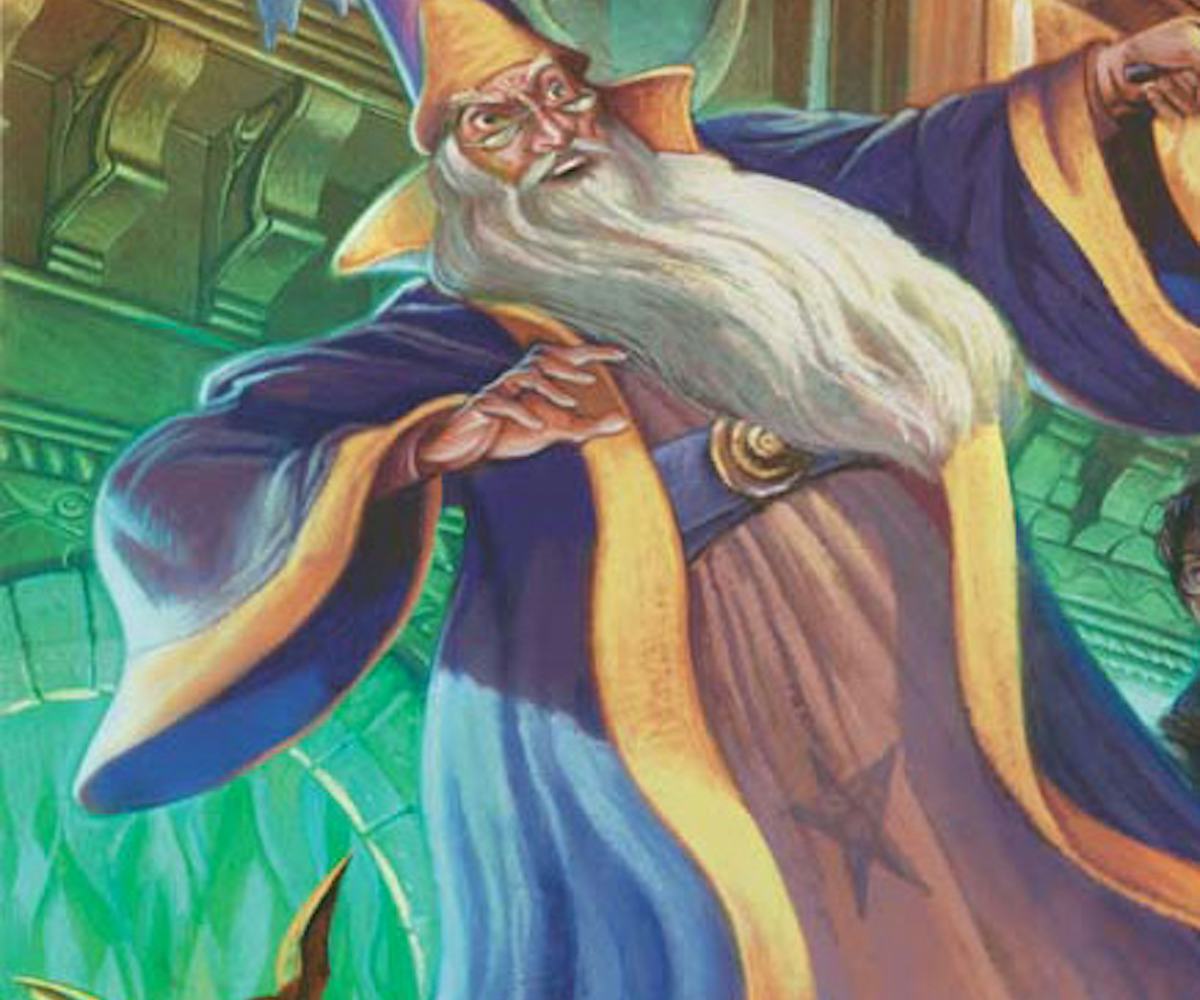 Photo courtesy of Scholastics
J.K. Rowling Debuts New Harry Potter Comic As Tribute To Pulse Nightclub
J.K. Rowling is one of many voices paying tribute to the Pulse nightclub victims. A new 144-page comic anthology book, called Love Is Love, has brought Rowling and famed illustrator Jim Lee together for a poignant piece of work.
Beneath Lee's interpretations of Harry, Ron, Hermione, and Dumbledor is one of the Harry Potter series' most prolific quotes. In Harry Potter and the Goblet of Fire, Dumbledore says, "Differences of habit and language are nothing at all if our aims are identical and our hearts are open." A person's actions, according to Dumbledore, are what we are to judge—not a person's character. In Lee's illustration, Rowling's main characters hold their wands to the sky as a rainbow flag billows around and above them. Rowling, if you recall, has gone on record to say that Dumbledore does, in fact, identify as gay. 
Speaking to The New York Times, Marc Andreyko, the man behind Love Is Love, said pairing Rowling and Lee together was a no-brainer. "If we get the biggest-selling author on the planet," he said, "we need the biggest artist." Among Love Is Love's other contributors are Matt Bomer, Morgan Spurlock, and Patton Oswalt. 
Love Is Love is available for pre-order now. All proceeds will be donated to Equality Florida, a fund set up to support the families and survivors affected by the Pulse nightclub shooting this past June.