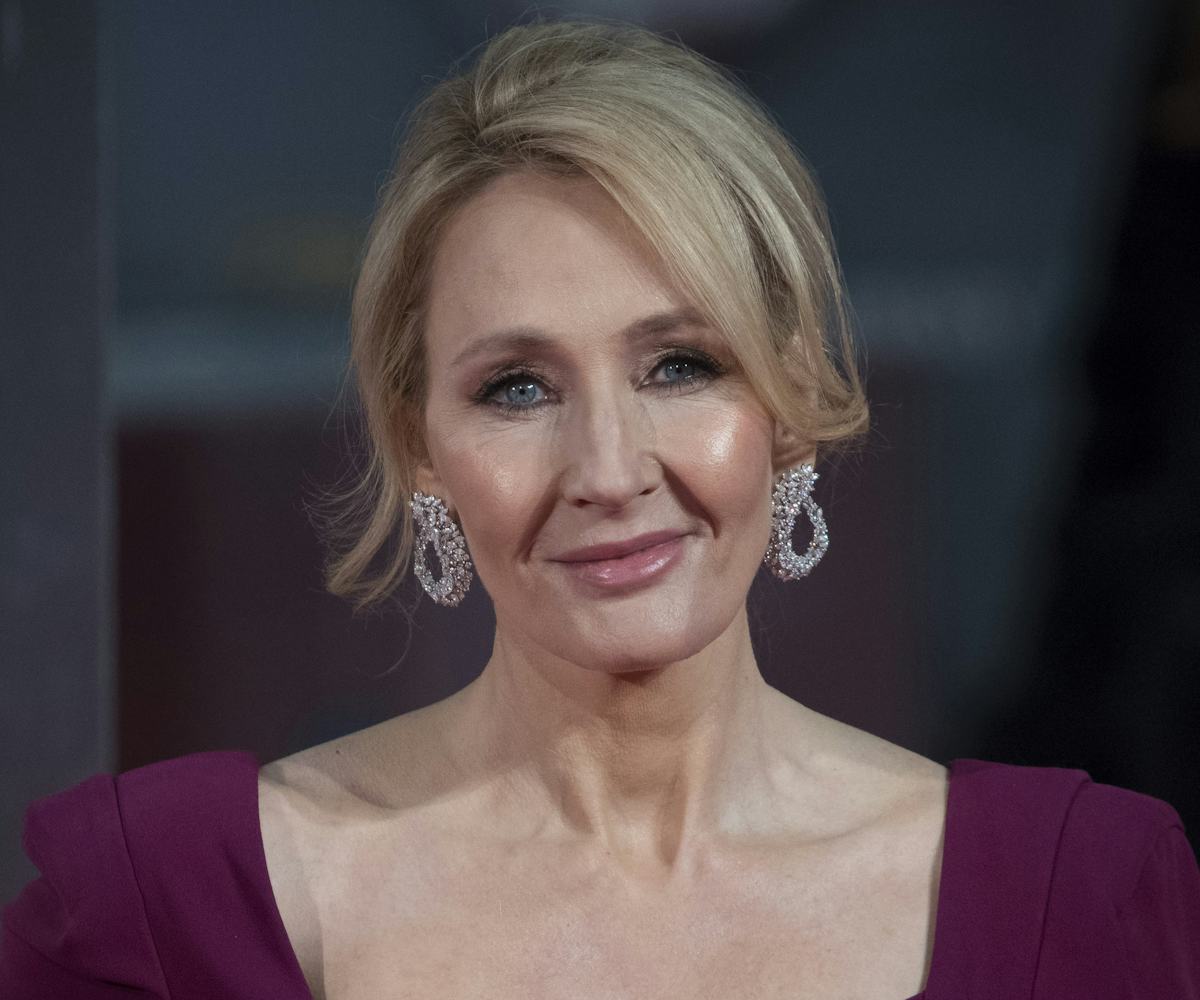 Photo by John Phillips/Getty Images
J.K. Rowling Is Suing Her Former Assistant
The scams keep rolling in: J.K. Rowling is suing her former assistant, Amanda Donaldson, for scamming her out of £23,696.32 ($31,115).
According to a report from the BBC, Donaldson worked as Rowling's personal assistant from February 2014 until March 2017, when she was fired for this misconduct. She was given a credit card for making business purchases while working for Rowling and required to submit monthly statements to her accountants. However, discrepancies in the statements were spotted in February 2017, leading to the uncovering of the thousands in unauthorized personal spending.
Some notable purchases Donaldson allegedly made include £1,482 ($1,941) at candle and perfume company Jo Malone, £1,636 ($2,144) at Starbucks, and £3,629 ($4,755) at cosmetics company Molton Brown. She also bought two cats for a total of £1,200 ($1,572), which is what we personally find the most appalling detail of this story. What kind of person buys cats instead of adopting? Scammers, if we are to believe this report.
On top of that, Rowling claims that Donaldson took Harry Potter memorabilia without her "knowledge or consent." The toys include a motorized Hogwarts Express ($613), a Harry Potter Wizard Collection ($2,925), and a Tales of Beedle The Bard Set ($518). Donaldson also had access to a safe of foreign funds, and Rowling claims she stole £7,742 ($10,146) worth from them.
Donaldson is, as of now, denying the claims against her. But if true, we're concerned about how long it took Rowling to figure out she was being financially drained. Maybe she was too busy making her books more diverse and inclusive post-publication.