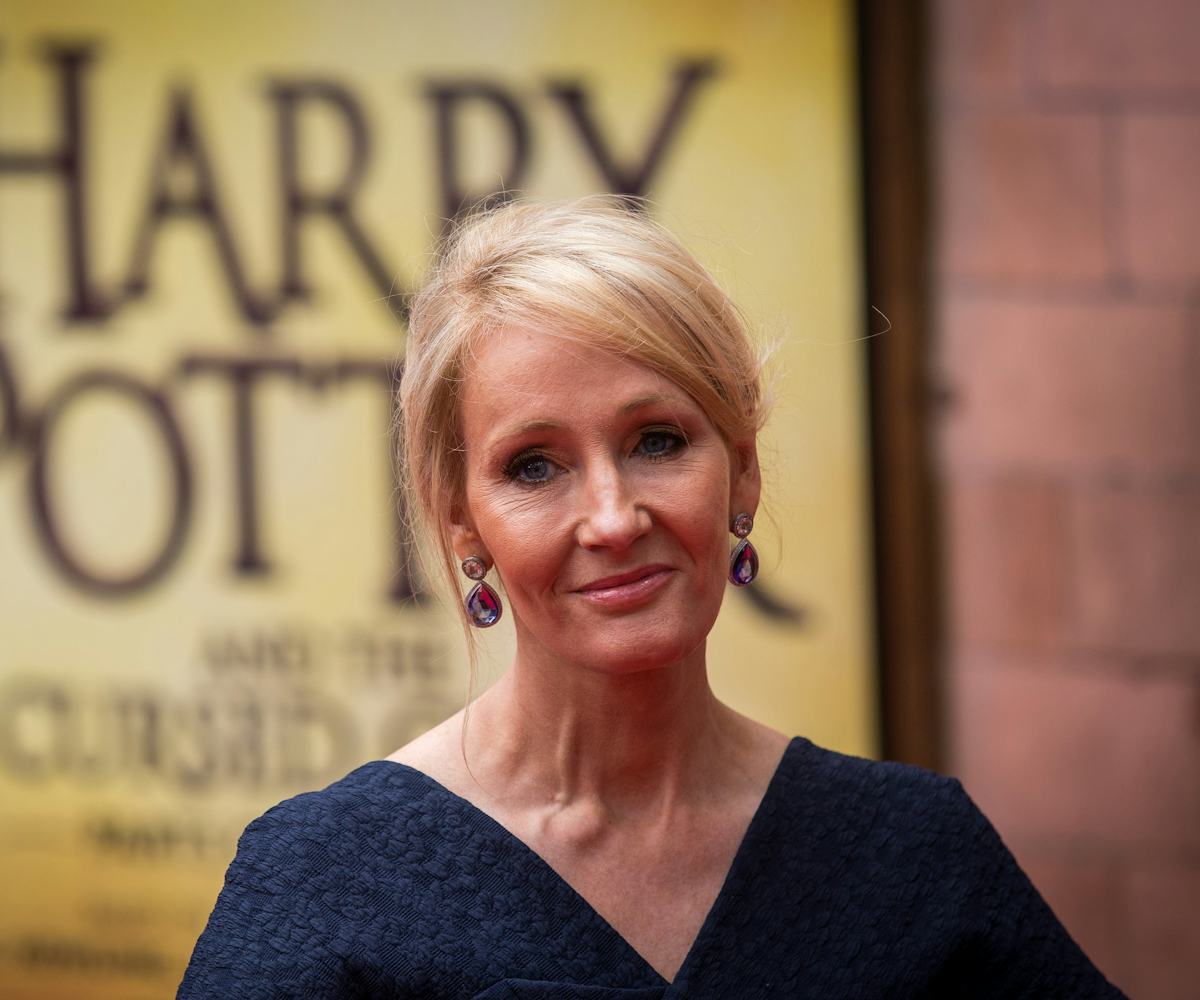 Photo by Rob Stothard / Getty images
J.K. Rowling's 'Cormoran Strike' Crime Books Are Coming To HBO
You know the author as Robert Galbraith
When all is said and done, J.K. Rowling's entertainment empire may be bigger and more expansive than even the massive fictional worlds she's created. The first of five Fantastic Beasts films isn't even out yet, and already Rowling has turned her attention to television, where a series based on her crime books is being adapted as a limited series by HBO. 
Now if your first reaction is, "Wait, J.K. Rowling wrote crime novels?" Well, yes she did, but under the pseudonym "Robert Galbraith." The project will be known as Cormoran Strike and will be split into three separate two-to-three hour event series based on the books The Cuckoo's Calling, The Silkworm, and Career Of Evil. British actor Tom Burke will star as the P.I at the center of Rowling's twisty mystery. 
As for Rowling herself, don't look for her to go on vacation anytime soon. The world's biggest author is hard at work on the Fantastic Beasts scripts while her alter ego, Mr. Galbraith, has a fourth Cormoran Strike book scheduled for sometime next year.
Harry would be proud.