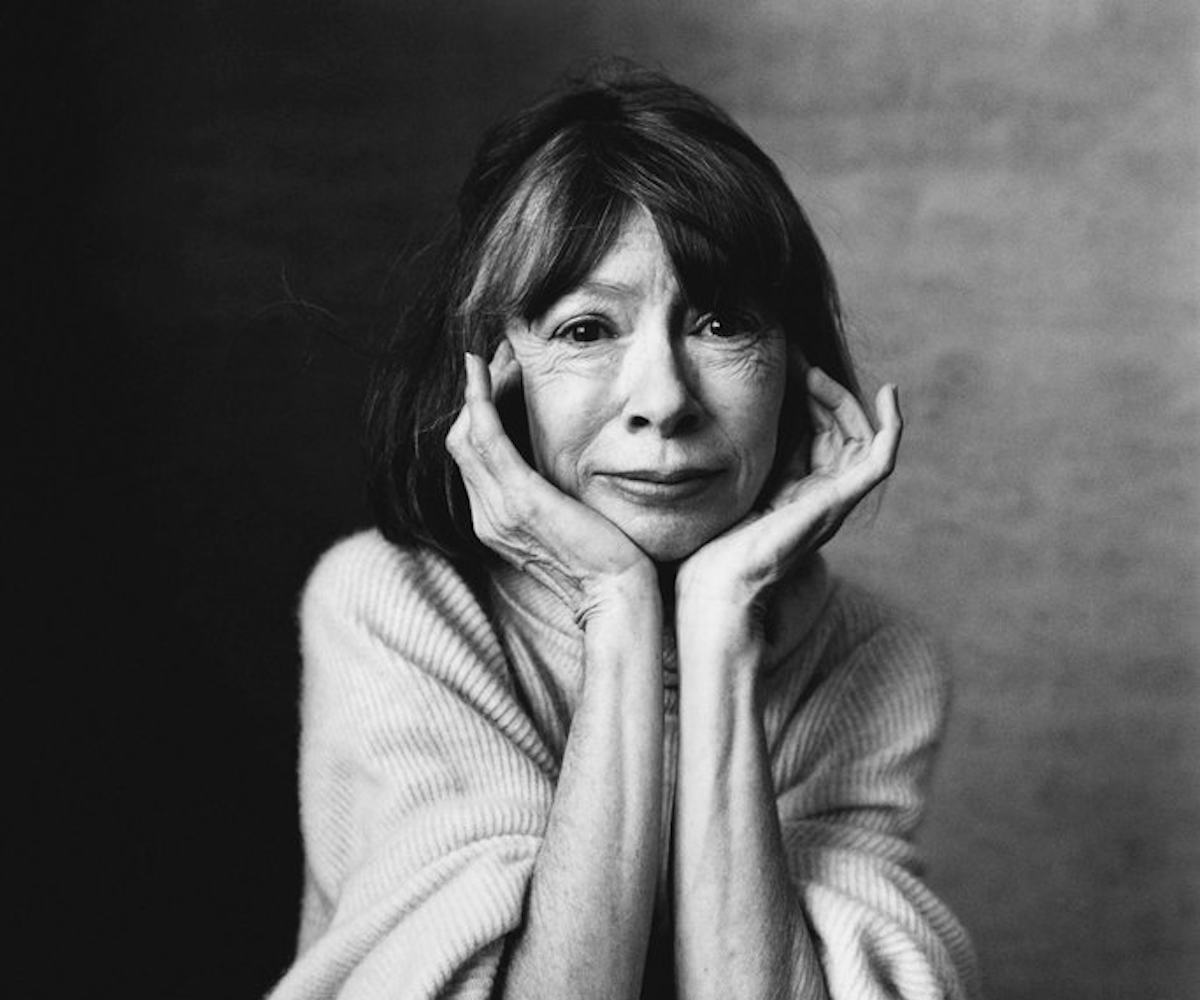 photo via facebook.com/JoanDidionAuthor
A Joan Didion Documentary Is Coming To Netflix
'Joan Didion: The Center Will Not Hold' is slated to release October 27
English majors and literary fanatics everywhere, get ready: Joan Didion is getting her own Netflix documentary. Directed by Griffin Dunne, who also happens to be Didion's nephew, the intimate documentary will follow the icon's life and work over the past 50 years, including her essays, screenplays, novels, and criticisms.
"It is a tremendous honor to have the opportunity to convey the life and work of my aunt, and literary icon, Joan Didion," Dunne tells Variety. "This documentary is a true labor of love and to partner with Netflix, who will help bring this to a global audience, is more than I could have hoped for when I started on this over five years ago."
The film is slated to debut at the 55th New York Film Festival this year and will be available to stream on Netflix in October. The documentary will feature a plethora of archival footage of Didion, including her partying with Janis Joplin, hanging out in a recording studio with Jim Morrison, time with Vogue, and two-decade return to California, and provide insight into the writing of some of her most noteworthy works.
Also on the way is a Netflix documentary with writer Gay Talese, based off of his controversial New Yorker article detailing the story of a Colorado hotel owner who spied on his guests through the ceiling and kept records of their doings for decades. Titled Voyeur, the documentary will also be premiering at NYFF and available on Netflix later this year.