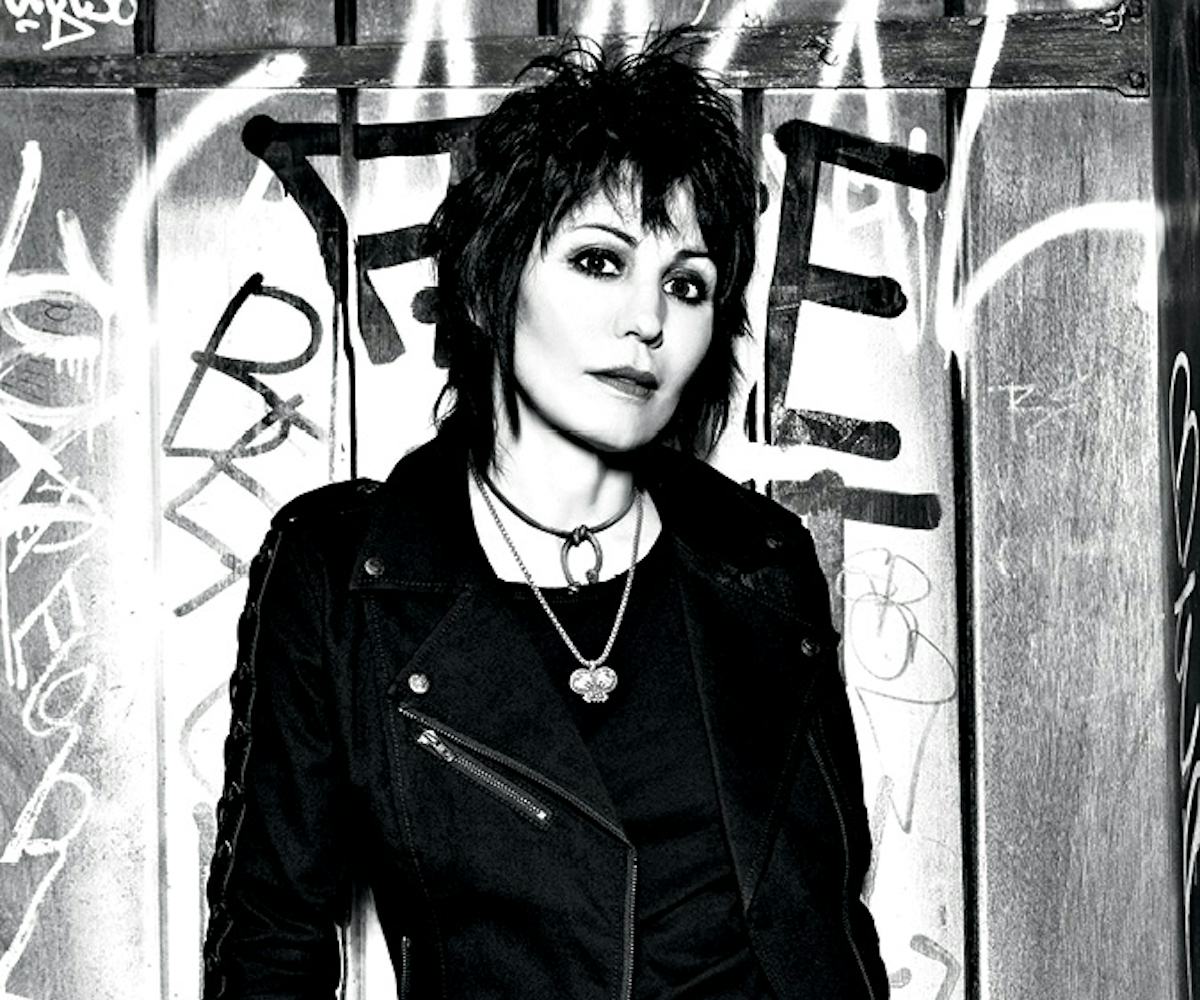 all photos courtesy of hot topic
joan jett is our favorite new rock-star-slash-designer
punk fashion, from the queen herself.
We're convinced that there's no one who loves, or understands, rock 'n roll better than Joan Jett. After all, she founded one of the most influential all-female bands, The Runaways, when she was 15; went on to record with Sex Pistols' Steve Jones and Paul Cook when she was 19; started Blackheart Records with Kenny Laguna at the age of 22, making her the first female to own and operate a record label; and formed Joan Jett and the Blackhearts soon after. Oh, and her version of Arrows' "I Love Rock 'N Roll" is Number 57 on Billboard's All-Time Top 100 Songs. So yeah, even if you disregard her eight platinum and nine gold records and nine Top 40 singles, she would still be the unofficial queen of punk rock. 
So after decades of rocking red leather jumpsuits, black vests, band tees, and some seriously awesome eyeliner, it only makes sense that Jett would create her own clothing line. So for Hot Topic's 25th anniversary, the "loudest store in the mall" teamed up with Jett and Tripp NYC designer Daang Goodman to create a line of eight "rock fashion basics" inspired by Jett's style, music, and, of course, attitude.
"For me, I've taken a look at my style and kind of interpreting that into where we start small and see if people like it," says Jett. "We've got a black skinny jean with pleather insets and zippers, a couple of motorcycle jackets with laceup sleeves—one in black, one in red—a black pleather fitted jacket with zippers. You know, that kind of stuff. I have an asymmetrical lace up tank top with pleather laceup details and a really cool black and red destructed heart sweater, for two layers. And actually, I wear all that stuff, too."
The collection retails for under $65 and will be available at Hot Topic November 4.