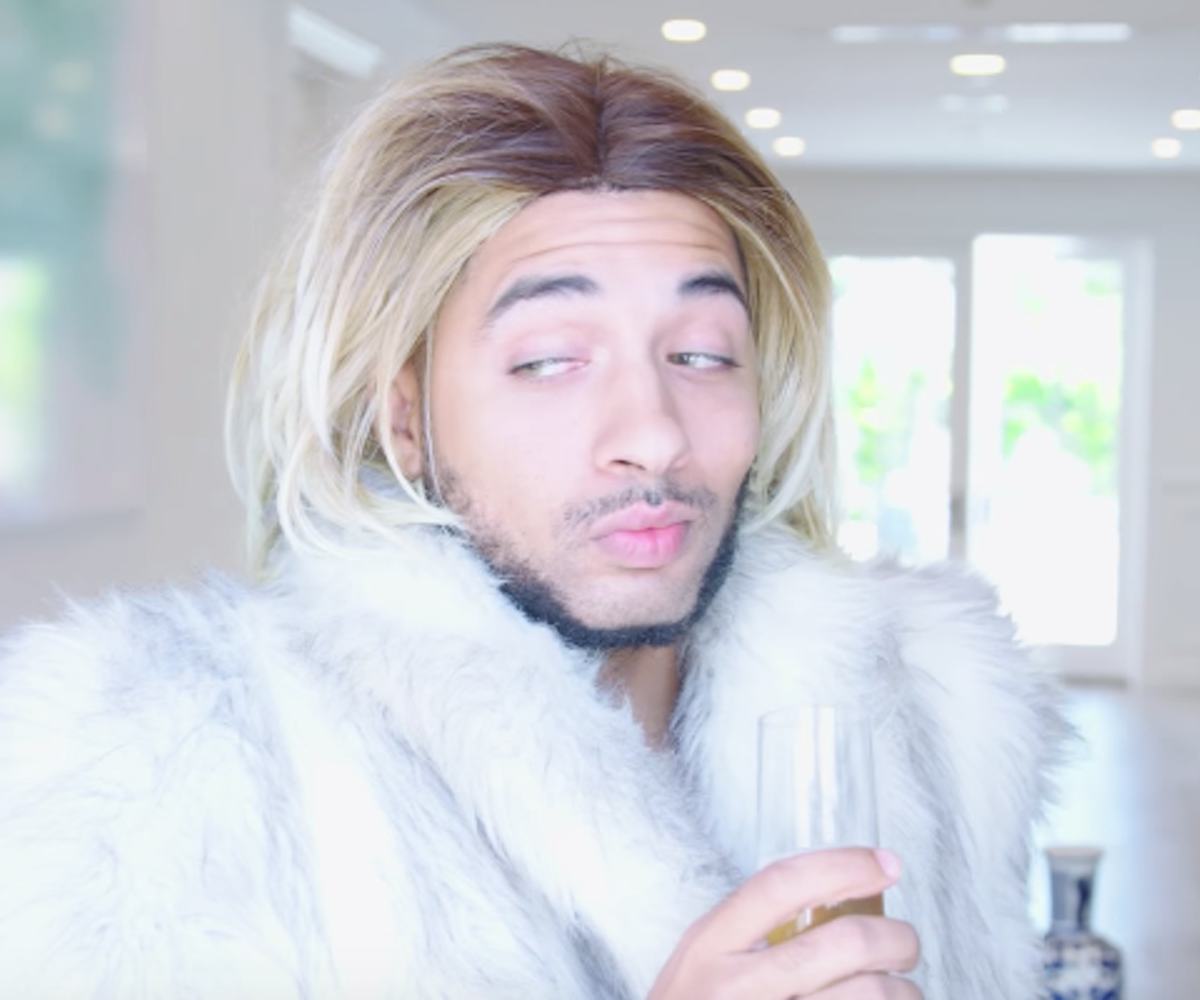 Photo via Super Deluxe/YouTube
Joanne The Scammer Is Getting Her Own TV Show
If you're a messy bitch who lives for drama, you probably revere Joanne the Scammer. She lives out our fantasies of robbing banks and breaking into homes—and doing it all in only the most expensive (and probably shoplifted) designer duds. And if you, like us, love scamming your way to the top, you'll be happy to know that she is getting what she truly deserves—a scripted drama series detailing her escapades.
Branden Miller, the force behind Joanne, is teaming up with comedian and Brooklyn Nine-Nine actress Chelsea Peretti to bring his beloved online character to the small screen. Peretti will act as executive producer for the project, which will be spearheaded by production company Super Deluxe. They have all previously worked together on a short, in which Joanne broke into Peretti's "Caucasian home," so the collaboration shouldn't come as a surprise. The series will be written by Joe Mande, who has previously penned for shows like Parks and Recreation and Master of None.
"If you know Joanne on Instagram, there are little snippets of her life," Miller told Janet Mock in July while appearing on her podcast. "Instagram gives you one minute of that, the show will give you the whole storyline." While this doesn't tell us too much about the plot of the show, we can rest assured that it will live up to our pettiest dreams.
As of yet, no network is attached to the show, but we're not all that worried about it getting picked up. With a comedy dream team like Peretti and Miller working together, nothing can go wrong—unless it's part of the plot.