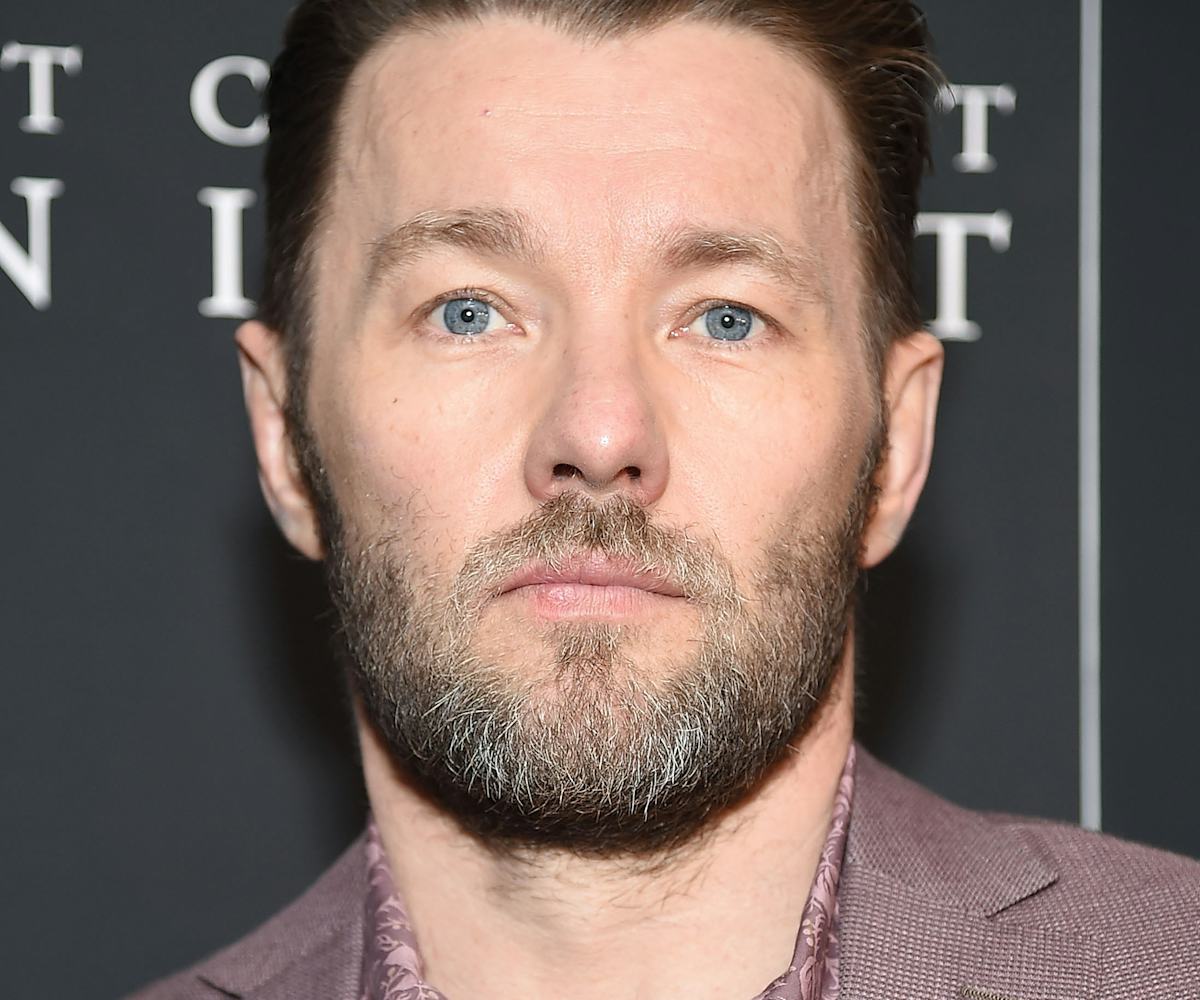 Photo by Michael Loccisano / Getty Images
Joel Edgerton On 'It Comes At Night' And Why He Avoids Franchises
"The second and third movie in a franchise just becomes a money-making process."
As far as leading men go, Joel Edgerton has maintained a relatively low profile. Despite starring in cinematic touchstones like Zero Dark Thirty and The Great Gatsby, the 42-year-old Australian has avoided the spotlight shared by some of his contemporaries. According to Edgerton, that's been somewhat by design. For the most part, Edgerton has avoided the double-edged sword of franchise moviemaking, which raises an actor's profile while locking them up in long-term contracts. Instead, Edgerton, who found his own success as a director with 2015's The Gift, has opted to appear in more adventurous, auteur-driven work, like last year's Midnight Special and Loving, both directed by Jeff Nichols. 
Edgerton's latest project, Trey Edward Shults' bleak psychological thriller It Comes At Night, echoes this pattern. As a husband and father whose only purpose is protecting his family after a mysterious plague wipes out much of humanity, Edgerton's performance is incredibly controlled, even as a couple (Riley Keough and Christopher Abbott) threatens his family's survival. We spoke to Edgerton last week about whether or not It Comes At Night is a horror movie, why the streaming era is bittersweet, and why he's stayed away from franchises. 
Do you think marketing this a horror film does a disservice to it?
I wouldn't categorize it as a horror movie. It has horror elements and I think whether or not the marketing of a movie does a disservice is an interesting question, because the marketing campaign for this movie I don't feel is deceptive, but at the same time it's not the full picture. But if you have a movie that you coax people to see through marketing that gives them an experience that goes beyond their expectations, then I think it's fine. And I hope that the audience [who] goes to this goes, "That was better than I thought it would be, and it gave me more to chew on than the average scary movie."
As someone who's played in the same sandbox as Trey, were you able to learn something from him from a filmmaking perspective?  
Absolutely. His ability just to kind of shoot and move on with confidence. I was like, "Wow. I've got to be more trusting of what I have and recognize that it's okay to move on." He had such brass confidence. I don't know if I'll ever have that kind of confidence. I also love, as a filmmaker, what he did with $35,000 on Krisha. The whole M.O. of his shooting didn't change once he had more money. He stuck with his own kind of interesting, disturbing sort of use of camera. It wasn't like, "Now I have more money so I'll get a crane."
Were you taken aback by the success of The Gift? What do you attribute that success to, and do you think this movie can break out in a similar way?
I was surprised by the success of The Gift. It was all a new experience for me. As many movies as I've made, I'd never directed one. Once we put the movie together, I was surprised that we were going to go out on as many screens as we did, because I thought I'd written a movie that was going to be a platform release. I was f*cking nervous. It was like 2,500 screens. Now we're testing the movie to see how audiences respond and I was like, "This is bigger than I thought." And then it came out and it over-performed based on the expectation. Then I was just thrilled that we were reviewed well and that people got what I was trying to do with the movie, as in, make a genre movie but subvert it a little as well. And this is exactly what Trey has done. I know this movie is not going to be for everyone but I think they will get something different and more out of the movie than they expect. Some people might be like, "Aw, I wanted to see more of just a regular cabin-in-the-woods, stack-up-the-bodies kind of movie." But I suspect a smart person will go out of the movie going, "Wow, actually that movie was something more than I expected." Hopefully it will do really well. 
How did you like being part of an A24 film?
They've obviously got a bit of a classy brand. When my brother and I were growing up we'd go see films based on certain logos, particularly when it was Miramax, because they'd done Reservoir Dogs and they were doing all these cool movies. I think A24 has definitely put that stamp on movies. I think it's important to know what your brand is. And sometimes the best way to produce a movie also is to hire someone creatively good and stay out of their way and just be there on the fringe to offer opinion if they ask. I hate when studios hire a puppet and then manipulate it and say, "Please direct the movie," but they're not really directing the movie, they're just told what to do. A24, once they pick their directors, they just go, "Do your own thing. We'll tell you what we think, but we're not going to tell you what to do."
You're in a Will Smith movie that's going straight to Netflix. What do you think about the streaming revolution? 
I literally have a notepad that has a line down the middle with the pros and cons of it, because I'm weighing all that stuff. When do movies as an actor, or stuff that I'm planning to make, where do I put it and how do I put it out in the world? The pros are definitely that a movie that would only get seen by "x" amount of people can now get immediately to 193 territories. I'm still a cinephile though, and being a child of the '70s, I think I'm a couple of decades too early to just embrace the idea wholeheartedly. Now I understand my parents' generation going, "It's so sad the drive-in is going to get shut down." I was like, "Who cares about the drive-in?" So these days, I think kids have a 'Who cares about the drive-in?' attitude towards the movie theater. Personally, I'd rather my movie be seen at the theater first. It's always going to end up on TV in some form. But just to put it straight there makes me a little nervous. I'm excited about how fucking awesome Netflix and Amazon are, because Bright was an excellent experience and I'm sure there's niche ways of getting it out there on the screen.
You haven't really dove into franchise movies. Is that a purposeful decision?
Yeah. Acting to me is like university. Every time I do a movie I'm learning more about myself as an actor, and adding more tricks to the bag. It's also a university of just life and history in general, so each movie is like a new thing to discover, and I feel like if I was doing the same movie again and again or sequels—and this may seem a little narrow—but I think the second and third movie in a franchise just becomes a money-making process. As an actor, what do you get from it? That's the question I ask myself.