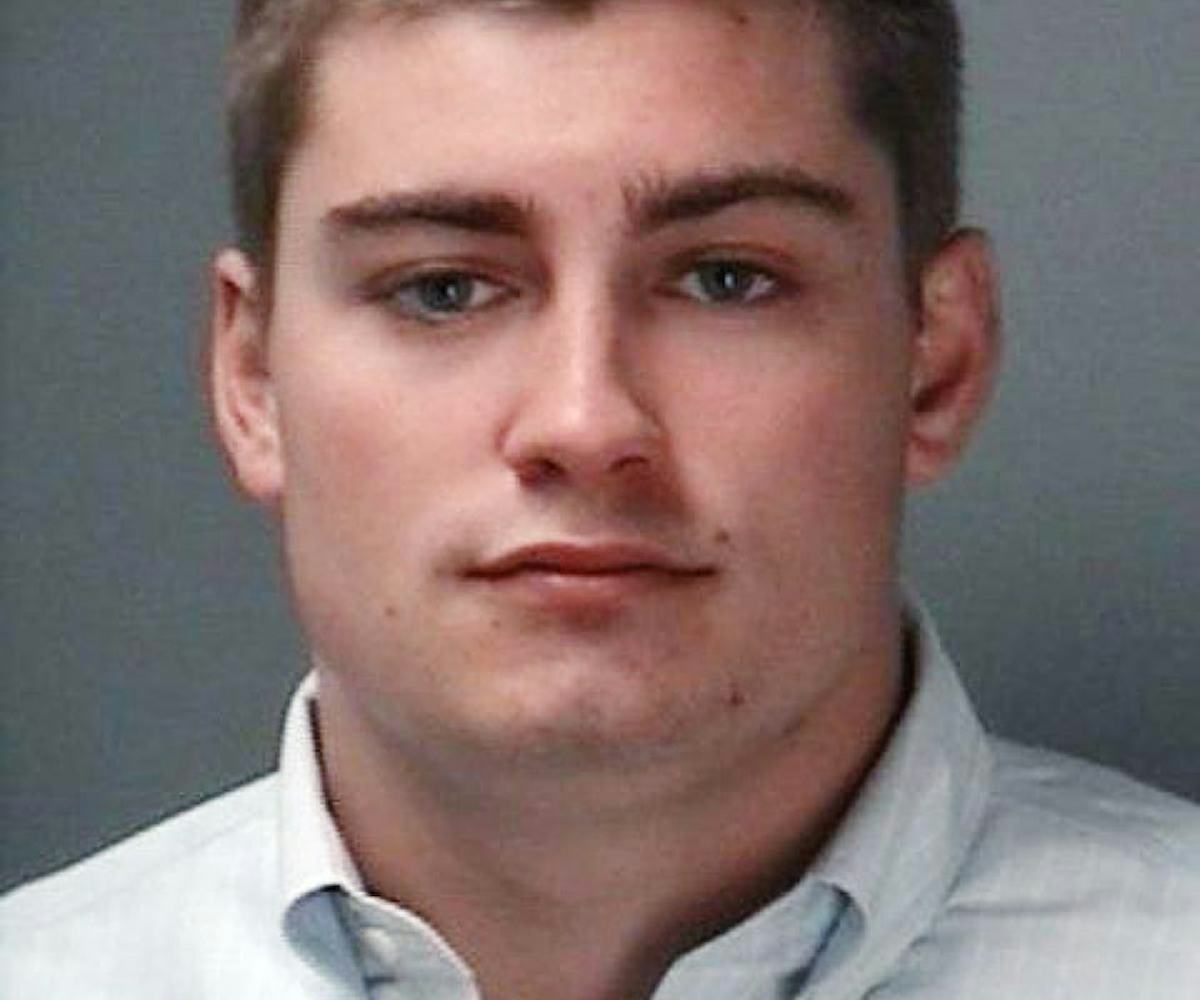 Photo via Monroe County Jail
A Former Indiana University Frat Member Avoids Jail After Pleading Guilty To Two Rape Cases
He will serve a single year of probation
After pleading guilty to two rape cases charged against him, a former Indiana University Bloomington student named John Enochs has been sentenced to just one year of probation and no jail time.
One of the allegations against Enochs was brought up in April 2015. The victim came forward, testifying that she had been raped in Indiana University's Delta Tau Delta fraternity house: She was held down by her attacker after telling him to stop, but she wasn't sure of his identity until video footage revealed Enochs entering the room with her the night of the attack. The victim suffered genital lacerations.
Although Enochs's LinkedIn page shows that he was set to graduate in 2016, after the charge was made, a university spokesman said that he was no longer a student at the school. 
Prosecutors also brought forward a similar charge against Enochs from 2013. DNA taken from the victim of this attack matched Enochs', and eyewitnesses supported this second charge of rape against the former student.
Court records show that in spite of the fact that Enochs has pled guilty, he only spent one night in jail and will serve probation for just one year, in spite of the fact that rape is a level 3 felony in Indiana—and upon conviction, can result in up to 16 years of prison. This court decision came on the tail end of the Brock Turner case, in which it was decided that the former Stanford student will spend just six months in jail for raping a student.
Sexual assault on college campuses remains a dire problem in the country, and retribution, as well as prevention, is crucial for making students safe again. It's time to stop victim blaming and begin actually placing responsibility for these terrible, heinous acts on the real aggressors of these situations: the rapists.
And yet, from the Brock Turner case, it's apparent that sympathies extend far more often to rapists than they do to their victims. Turner's mother wrote an open letter in which she failed to mention the victim once. "He will be damaged forever and I fear he would be a major target. Stanford boy, college kid, college athlete, all the publicity… this would be a death sentence for him. His dreams have been shattered by this," she wrote, focusing wholly on how the stimga of being a rapist would eat Turner alive. However, she neglects to point out one thing: none of this would have happened to her son if he didn't rape.
A new law in California is attempting to close loopholes that can arise when rape victims are intoxicated, and therefore unable to fully recount their attacks—often leading others to place the blame on them instead of their attackers. Additionally, Indiana University currently has three open Title IX cases against it, which goes to show that even if institutions are not currently handling cases of sexual assault correctly, at the very least, there are people working to change that.
The Brock Turner and now the John Enochs case show that there is a pattern of relative forgiveness for rapists, particularly when they are college boys who gain sympathy for their priviledge as white, heterosexual men of moderate means. If anything is clear, it's that these patterns of forgiveness need to stop, rapists must be punished, and America's college campuses must be safe places for all.