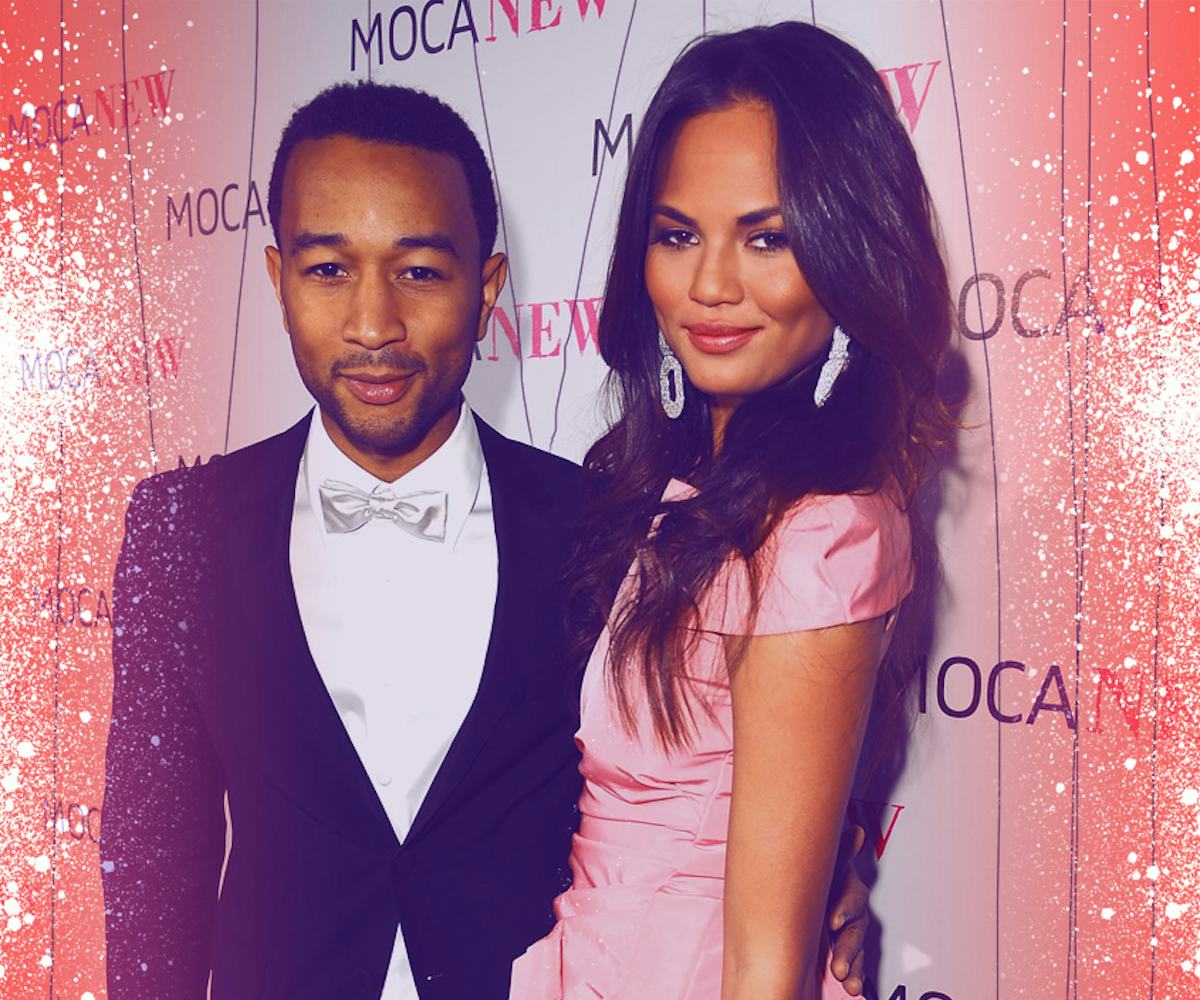 photo via getty images
chrissy teigen and john legend show support for protesters in nyc
A few months ago, John Legend fired back at a Twitter user who claimed that Legend was "proliferating misinformation" about Ferguson. Since then, the singer-songwriter has been vocal about the issues happening on the ground in Ferguson. And although he and his wife, Chrissy Teigen, were unable to join protests in New York City this weekend, the couple offered their support in another way: by sending food trucks to feed protesters in Lincoln Square. While it may seem like a small action, it's important to remember that any support goes a long way—whether it's a blog post, a letter to your local congressman, a tweet, or a warm meal. 
Recently, Legend co-wrote a song, "Glory," for the upcoming film Selma—which follows the three 1965 marches that helped pass the 1965 Voting Rights Act—with Common. The track is framed around the lyrics, "Now the war is not over / Victory isn't won / And we'll fight on to the finish," and directly references Ferguson: "That's why Rosa sat on the bus / That's why we walk through Ferguson with our hands up."
Legend and Teigen aren't the only celebrities to lend their support and social reach to the people of Ferguson: Lena Dunham tweeted, "Sending love and support to the citizens of Ferguson, who are in pain and asking for change"; Solange has been extremely outspoken on the matter, delaying the launch of her PUMA sneaker line and tweeting fervently; Rihanna instagrammed a photo of a protest sign; and Missy Elliot tweeted, "This has been an ongoing issue for years but the ppl are coming together with Ferguson so all voices will be heard."
Find out how you can help the people of Ferguson, Missouri here.
(via Vanity Fair)