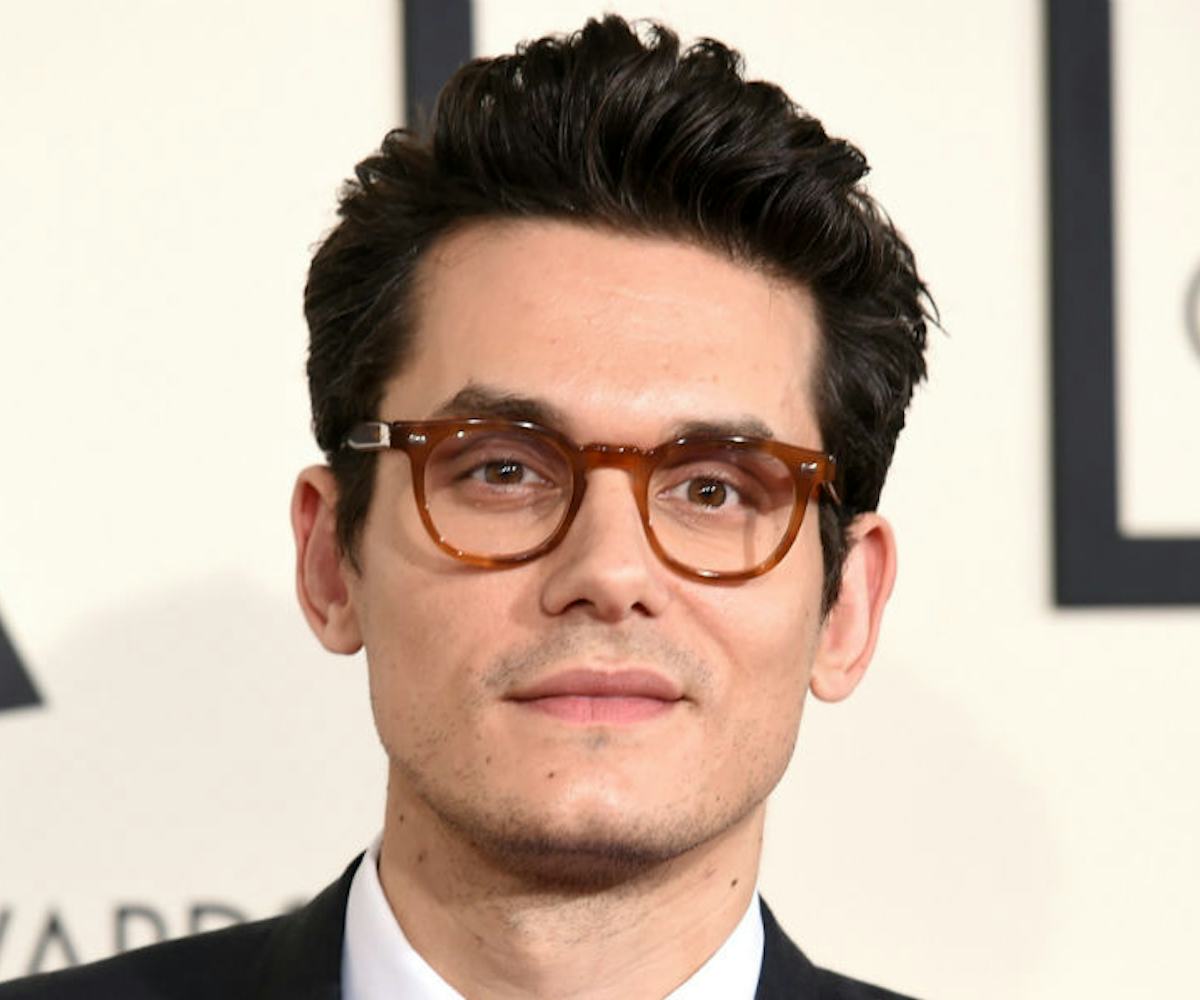 Photo by Jason Merritt/Getty Images.
The Secret To John Mayer's Great Skin Is Never Loving Anybody
John Mayer the beauty vlogger is back, and wow, we haven't missed him at all, but are perfectly fine with having him back anyway.
To recap, back in 2016, the singer took to Snapchat to go through the (expensive!) skin-care products that help him keep his face silky smooth. Some include Proactiv wash and a Natura Bissé moisturizer which, he noted, "is mostly used by people in their sixties and seventies," and also happens to cost more than $600. We loved it, the people loved it, and we've remained obsessed with people's beauty rituals ever since.
Fast-forward to 2018, and Mayer, maybe catching wind of the conversations surrounding skin care being a con, has taken up his old vlogging ways. This weekend, the singer found himself examining his largely wrinkle-free face in the mirror. "Good genes or good docs?" he typed out on his Instagram story. In the following post, he posited a different question: "How is my skin so smooth?" He answers his own question, stating: "I don't smoke and I don't drink anymore and I don't go out in the sun and I don't eat and I don't love anybody and I don't..." he says, right before the video cuts out.
Well, there you have it, folks. Screw your five-star lactic acid reviews, the way to flawless skin is loneliness. Happy early Me-Day to you and you.