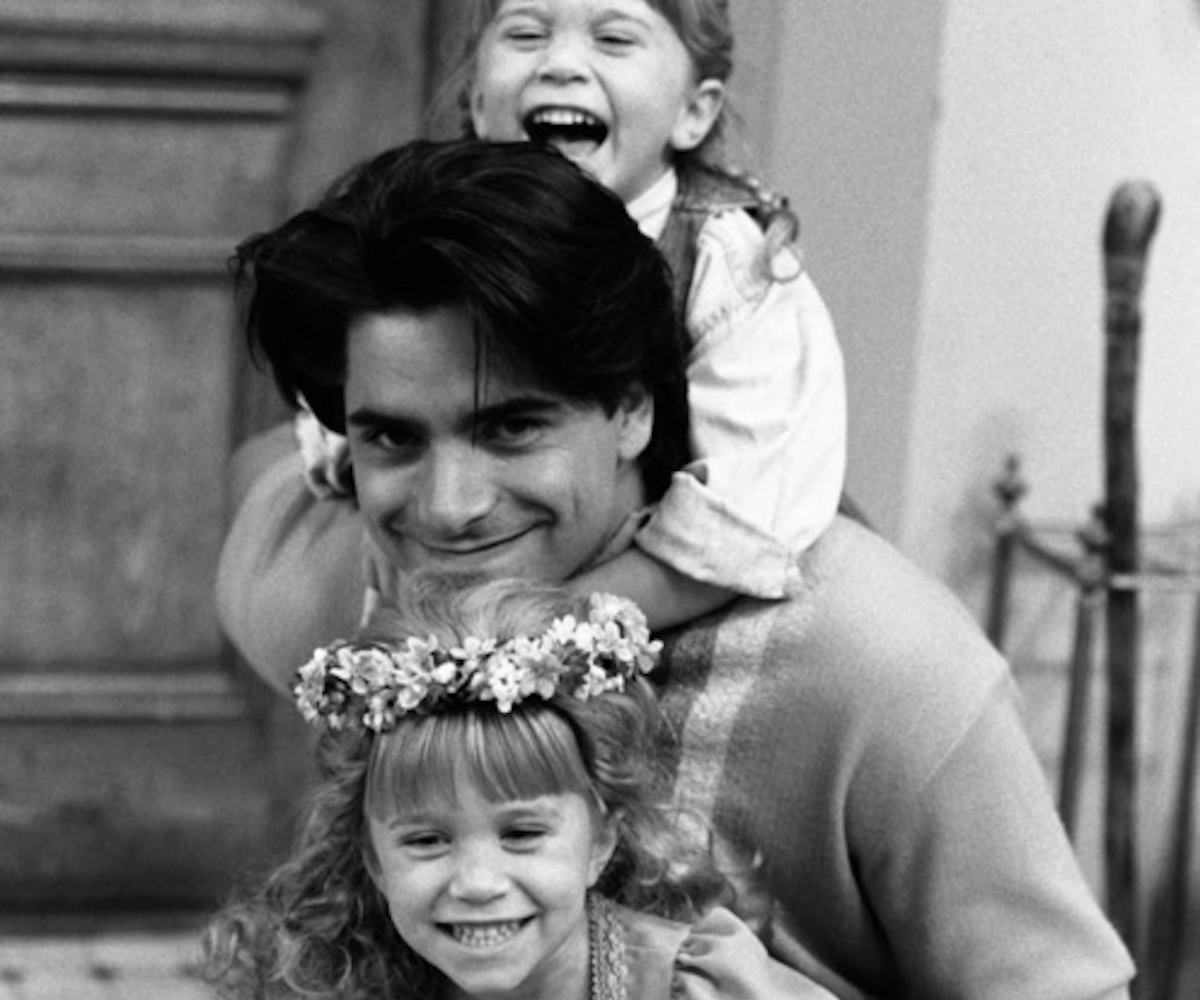 Photo courtesy of ABC studios
John Stamos' Home Video Will Get You Excited For 'Fuller House'
today's dose of nostalgia brought to you by Jesse Katsopolis
Attention, '90s kids: If you weren't already feeling some heavy nostalgia from the first look at upcoming reboot Fuller House, mullet heartthrob John Stamos is here to help you out. The 52-year-old actor just posted a throwback Instagram video of himself playing with the infantile Olsen twins during a Hawaiian vacation, which just followed the debut of original sitcom Full House nearly 30 years ago. Boy, oh boy. They grow up so fast, don't they?
The short video, shot on August 14, 1989 (remember when home vids had giant time stamps?), shows Uncle Jesse in bright green shorts scooping up the identically clad Mary-Kate and Ashley off the grass. The twins give him a big hug and kiss, and just for a moment, everything feels right in the world. If you can't wait to have that idyllic, after-school special perfection back on evening TV screens, don't worry. Fuller House is waiting just around the bend.
Watch the adorable clip, below!