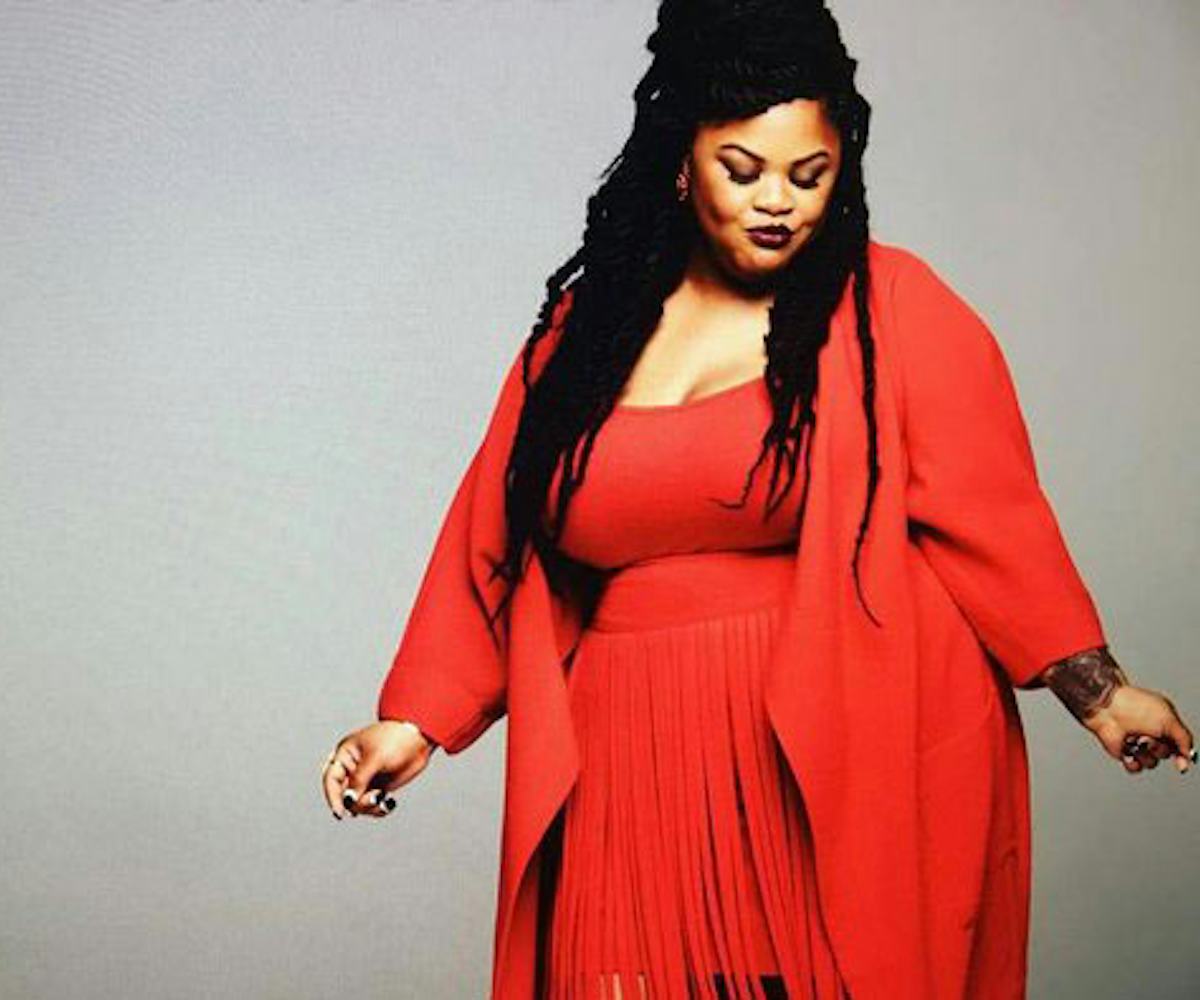 Photo via @Nettaaaaaaaa/Twitter
Black Lives Matter Activist Johnetta Elzie Covers 'Essence'
introducing the #blackgirlmagic class of 2016
As reported by Twitter, #BlackLivesMatter was the most popular hashtag of 2015. IRL, it became a powerful force to be reckoned with. This month, Essence took note of that in a big way by featuring civil rights activist Johnetta Elzie on one of three covers for their February issue. Elzie initially got involved with the Black Lives Matter movement following the death of Michael Brown in Ferguson in August 2014. From there, she co-founded the group We The Protesters in an effort to stay dedicated to racial justice and protesting against police brutality. The Root recognized her for her efforts in organizing Campaign Zero, which served as a list of policy demands regarding criminal justice reform. 
In addition to Elzie, the radiant faces of actresses Teyonah Parris (Chi-raq) and Yara Shahidi (black-ish) shine on the other #BlackGirlMagic Class of 2016 covers. Sheroes like Bree Newsome—the brave woman who climbed up the pole of the South Carolina Statehouse to take down the Confederate Flag—and EMILY's List state strategies manager Jessica Byrd are also included in the magazine's "On Our Radar" section.
And in case you forgot, February is Black History Month. This issue serves as a special way to honor phenomenal black women that are shaping our future right here, right now. Read Elzie's inspiring cover story here.