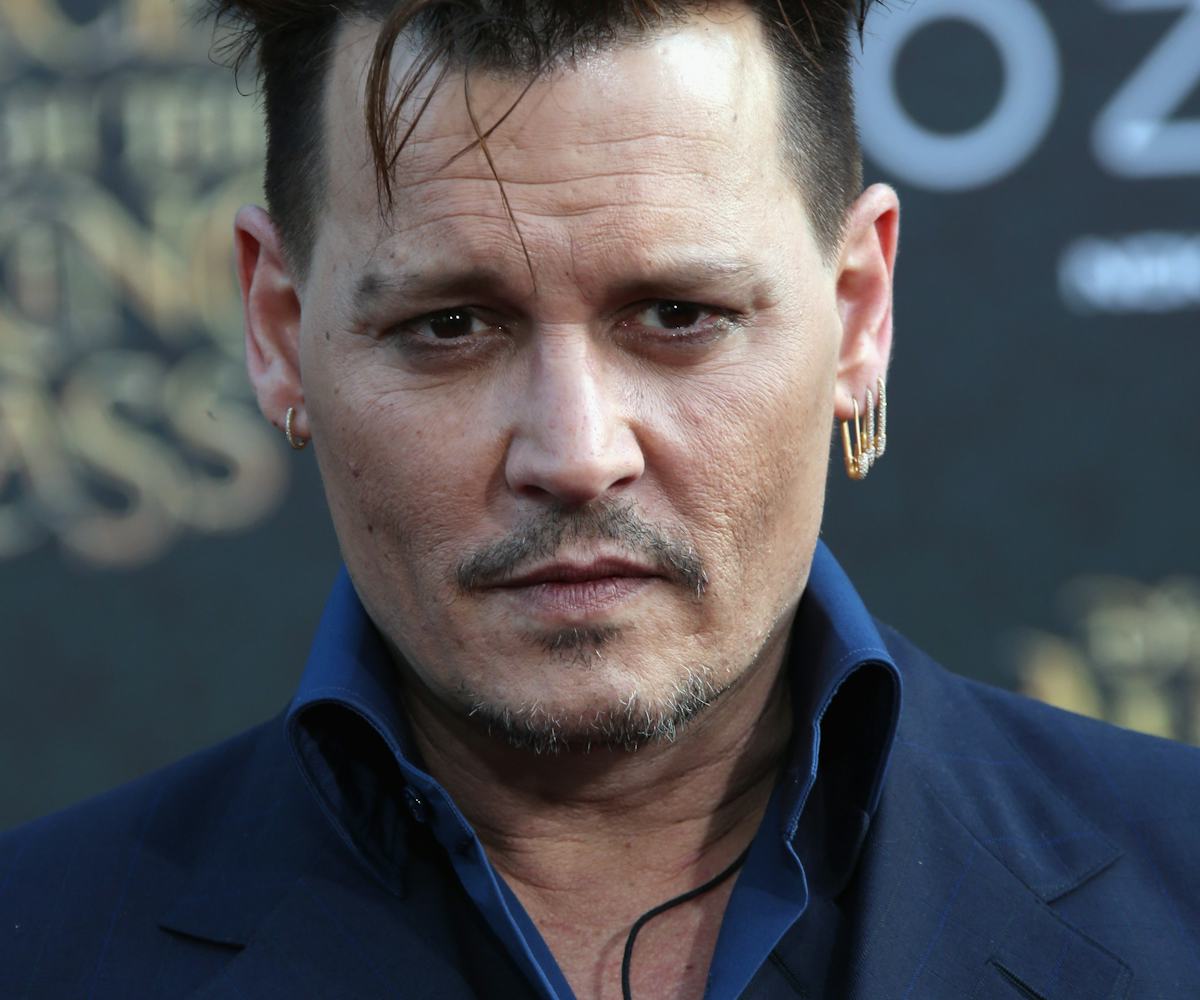 Photo by Frederick M. Brown / Getty images
Johnny Depp Finally Joins The 'Harry Potter' Universe With A Role In The 'Fantastic Beasts' Sequel
He'll also have a cameo in the franchise's upcoming first installment
Johnny Depp is finally joining the world of Harry Potter. After lending his talents to fantasy franchises like Disney's Alice and Pirates of The Caribbean movies, the actor has officially joined the sequel to the upcoming Potter spin-off, Fantastic Beasts and Where to Find Them. And though his role in the film is currently under lock and key, Depp is also said to make a tiny cameo in the first installment, which means all will soon be revealed. Fantastic Beasts soars into theaters on November 18. 
In it, Eddie Redmayne stars as Newt Scamander, a magizoologist who's having the worst day ever, when his unruly pets escape from his suitcase and run rampant all over 1920s New York City. And though the film's Harry Potter ties run deep—Scamander was the author of a popular textbook in Hogwarts and J.K. Rowling wrote the film's script—the events of Fantastic Beasts happen 70 years before we meet Harry, Ron, and Hermione. 
Could Depp be playing a descendant of Harry's? Any connection to the beloved books would be good news for Warner Bros., who have high hopes for the first of a planned five films. The bad news is, early reports show Fantastic Beasts tracking poorly at the box office, which means news that it'll feature one of the biggest movie stars in the world may have come in the nick of time. Fantastic Beasts and Where to Find Them soars into theaters on November 18.