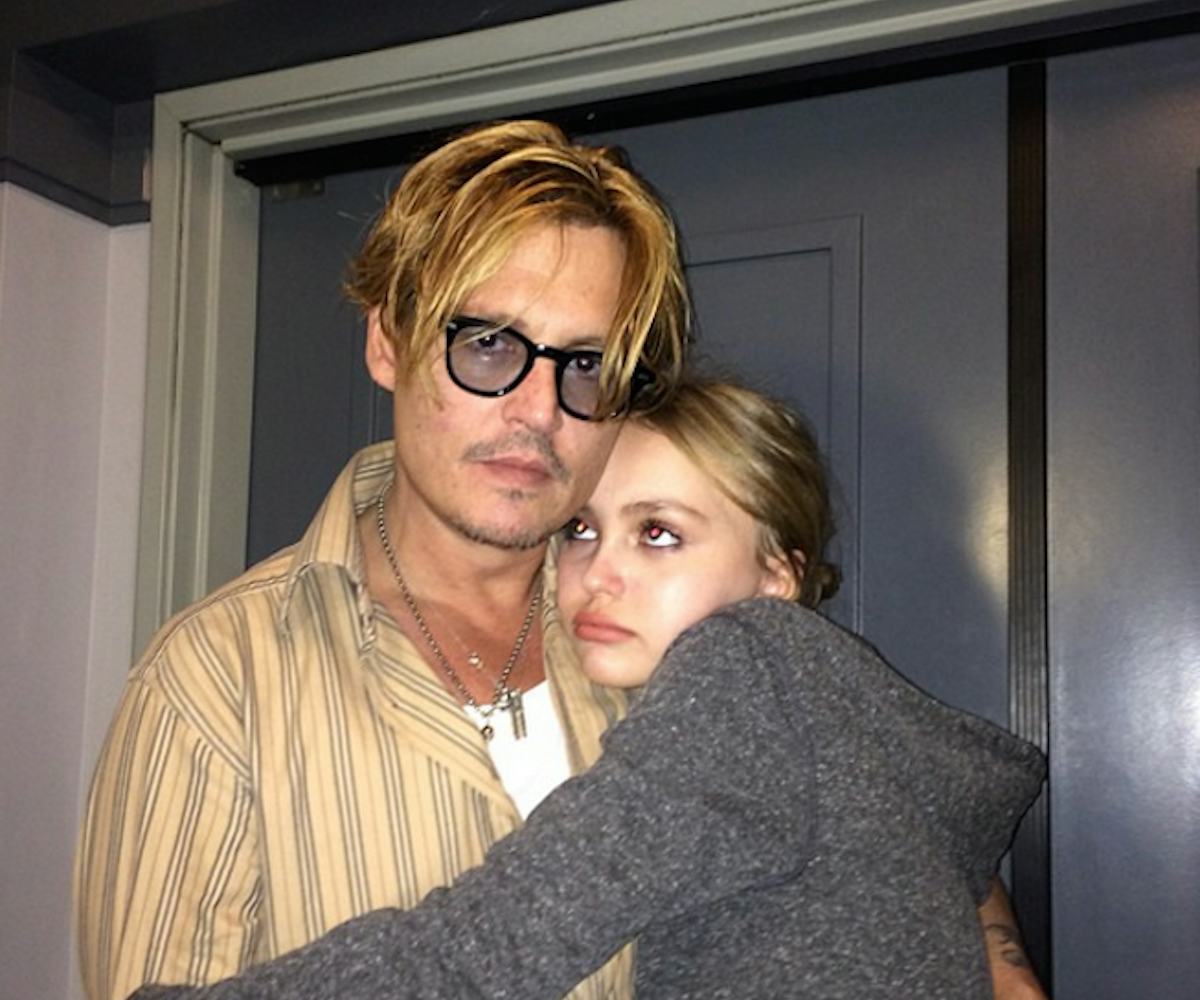 Photo via @lilyrosedepp on Instagram
Johnny Depp Is Concerned About Lily-Rose's Rise to Fame
but he's still supportive
At just 16-years-old, Lily-Rose Depp is taking both the acting and modeling worlds by storm, with her own spread in Vogue, an appearance in the Chanel show, and a handful of impressive film roles. So, despite the fact that she was raised by entertainment royalty, it's understandable that her parents Johnny Depp and Vanessa Paradis might be feeling a little protective.
Depp opened up to Germany's Gala magazine about his only daughter's budding career, saying, "To be honest, I'm quite worried. I wasn't expecting all this to happen to Lily-Rose, especially not at this age. But it's her passion and she's having fun."
With decades of experience in the industry, Depp certainly understands the pressures and stresses that his daughter could face in the future. But he is still supportive of her decision to pursue both acting and modeling. "She knows I'm always there for her," he said. Based on her talent and maturity, we're sure that Lily-Rose is on the right path, especially with parental guidance to help her navigate her life in the spotlight—and we can't wait to see what projects she will take on next.
(via Hello magazine)