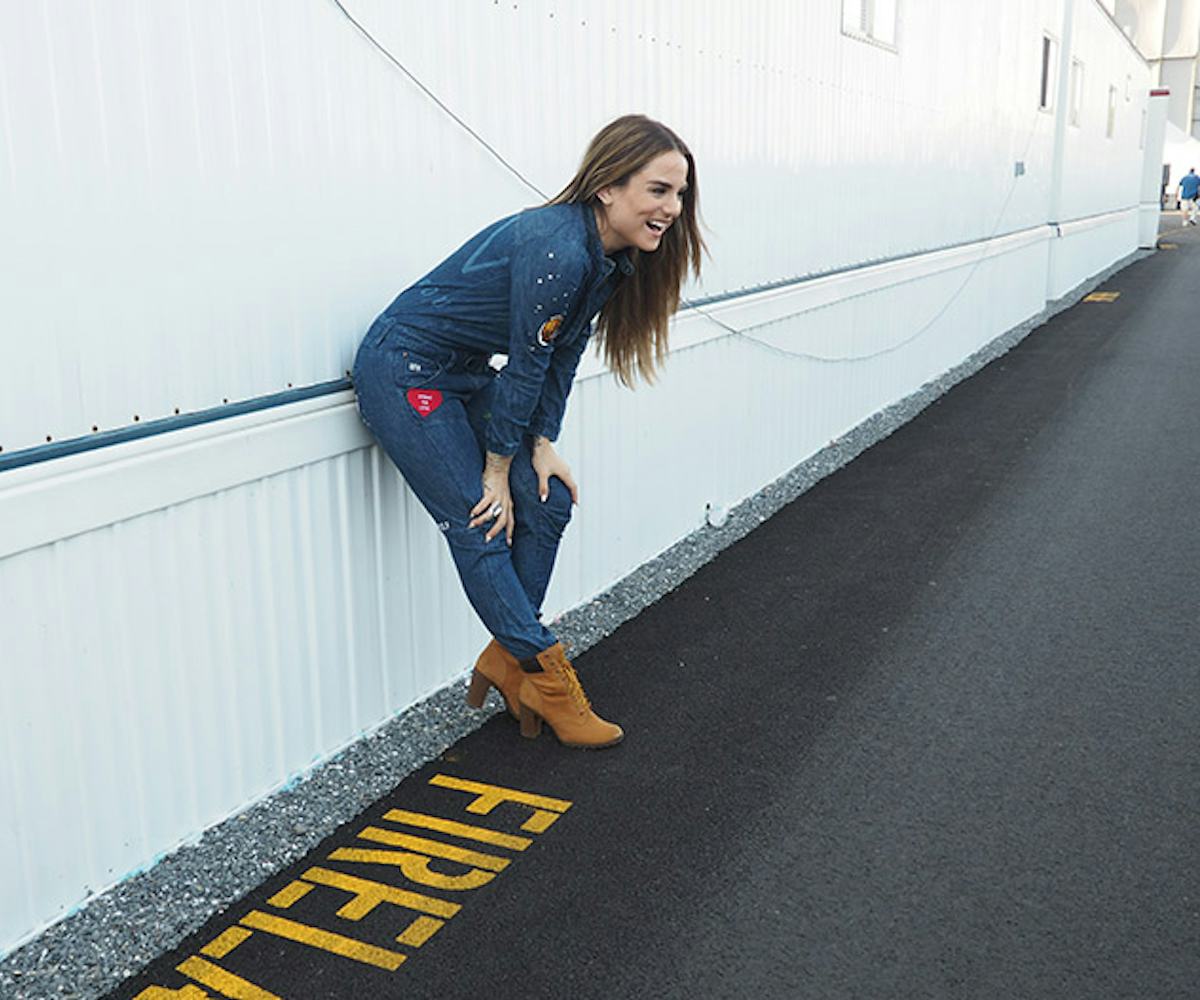 Photo courtesy of JoJo
JoJo's Got Mad Love For That Tour Life
"Dressing inappropriately for the hot summer months since 2004"
Life is pretty sweet when you get to do what you love for a living. After a storied experience with a former record label, JoJo is doing just that. She's riding the high of last year's outstanding III — Single, which boasted three songs. Her most recent song, "Fuck Apologies," finds the Boston-bred singer more confident than ever.
With her new album, MAD LOVE, due out this October, JoJo has hopped on tour with Fifth Harmony. She's bringing her passion, drive, and unadulterated honesty to the stage and readying the world for what's shaping up to be a fabulous return to form. Here, JoJo's taking us behind the scenes of that tour life. Check out some sweet on-the-road moments (including rare quiet times) and plenty of stage outfits a normal person wouldn't dare rock in the heat come to life in the gallery below. Sure, it's not all rock 'n' roll, but JoJo's in her element and thriving. We're ready for MAD LOVE.
"Coffee before soundcheck. V. important."
"Vampin' around after my set."
"Reflective."
"Sweaty lil' girl."
"I'm a leprechaun."
"New album MAD LOVE out October 14, 2016."
"Get down with it."
"Kumbaya."
"Dressing inappropriately for the hot summer months since 2004."
"In my element."
"Happy to have found a top that will hold onto my boobs while I'm bouncing around onstage."
"I laaaahve to siiiiing!"