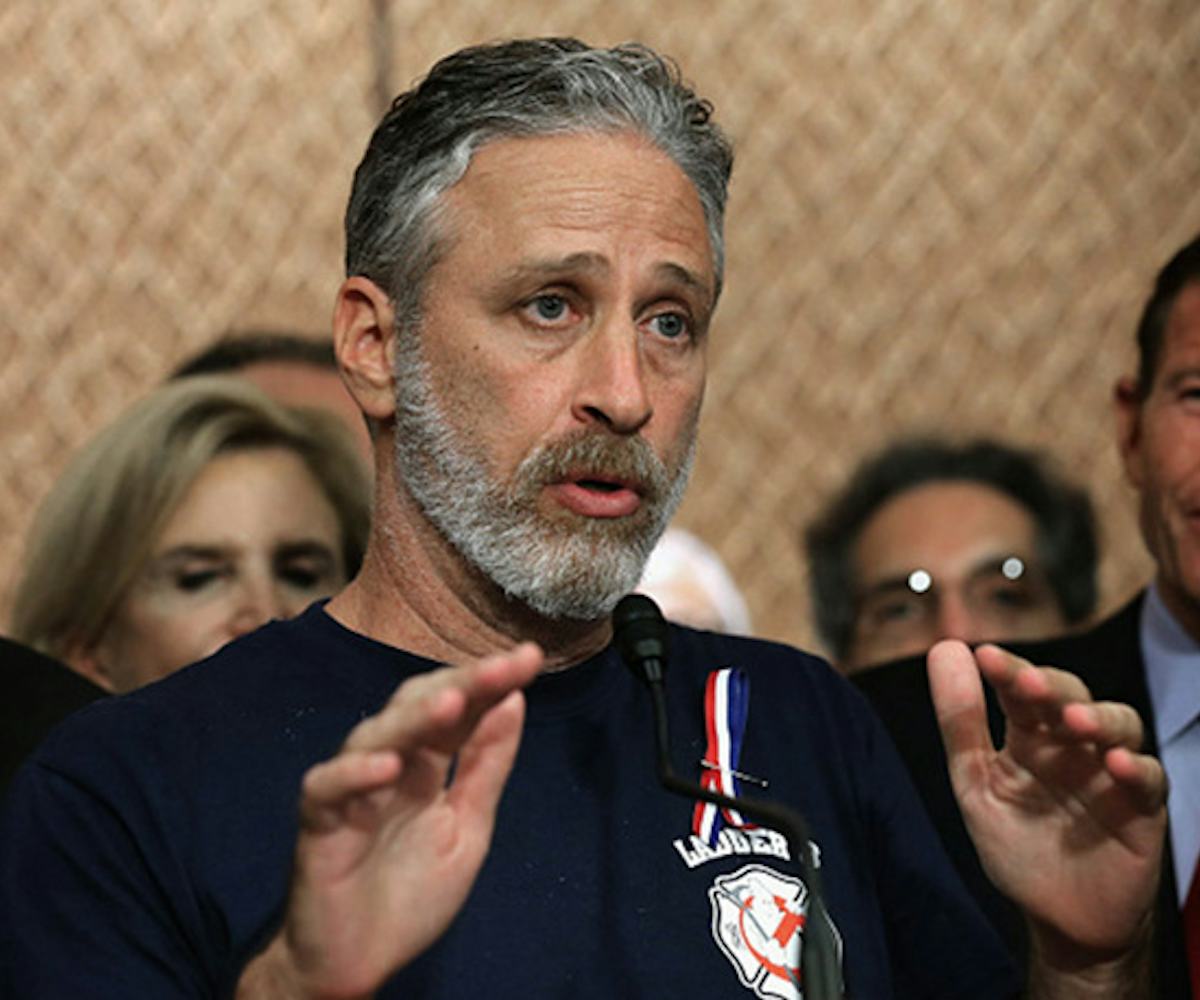 Photo by Chip Somodevilla/Getty Images
Jon Stewart Talks Trump And White Supremacy On Dave Chappelle's Radio City Show
"Everybody who is a Nazi sure does seem to like him"
On Thursday night, Jon Stewart took a break from his peaceful life of opening animal sanctuaries and growing facial hair post-Daily Show to join Dave Chappelle at his Radio City Music Hall residency. During the show, the topic of Trump came up, and Stewart didn't hold back. 
He rehashed their Twitter feud years ago, during which Trump made it a point to call out Stewart by his real name, Leibowitz. "I think this guy is trying to let people know I'm a Jew," Stewart said of the exchange.  
On Chappelle's show, Stewart also responded to Trump's support of neo-Nazis holding a rally in Charlottesville, Virginia. He goes on to describe a segment he watched on Fox News, where the reporter addresses white supremacists as "fellas" and politely asks where they're heading. He said the newsman acted like "if they handed him a tiki torch, he'd be in." 
"This is—I don't even know what the fuck to say about a situation like this," Stewart said. "I knew it would be bad because, and in the president's defense, he is a terrible person. I don't think everybody who likes him is a Nazi, but everybody who is a Nazi sure does seem to like him." 
You can read Stewart's portion of the show, transcribed by New York Times reporter Sopan Deb, below.