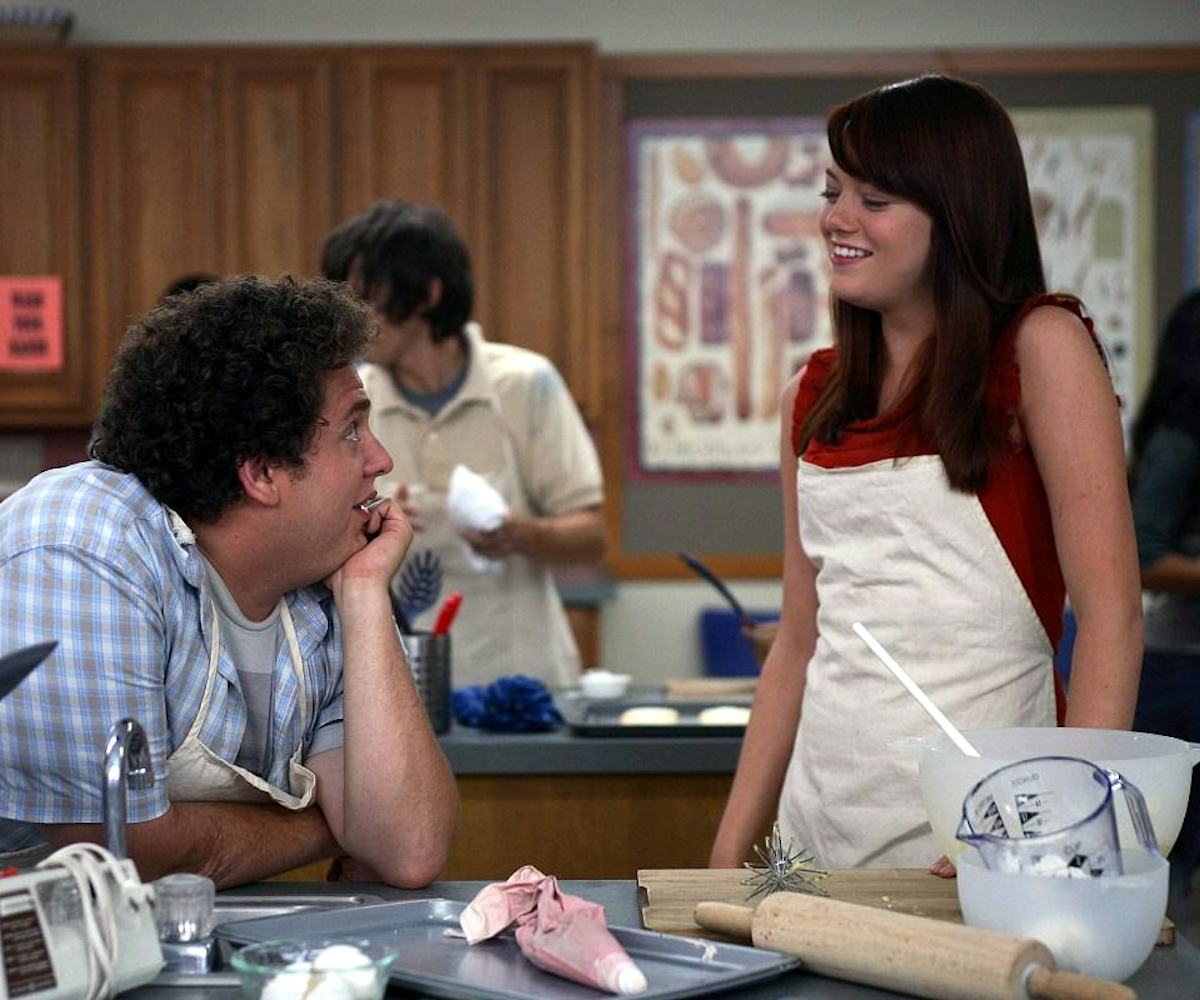 Photo courtesy of Columbia Pictures
'Superbad's' Jonah Hill + Emma Stone Are Reuniting For A Pitch-Black Comedy Called 'Maniac'
A Superbad reunion is officially on the way. According to Entertainment Weekly, Emma Stone and Jonah Hill are on the verge of signing on to an exciting new series. Why is it so exciting, you ask? For starters, fans of the first season of True Detective will recognize the name Cary Fukunaga, the young auteur who helmed the first season of HBO's groundbreaking show True Detective. He'll direct Stone and Hill in Maniac, a pitch-black comedy about a man who ditches all sense of reality in favor of something far more surreal during his stay at a psychiatric home.
Upon first glance, it feels like an odd choice for both Hill and Stone, whose film careers are both flourishing. But, in the current television landscape, the line between big screen and small hasn't just been blurred—it's been eliminated. That's especially true when an elite talent like Fukunaga is involved.
As of now, no network has leapt on the show—which is based on a popular Norwegian series—but our money's on Netflix, who premiered Fukunaga's latest effort, Beasts of No Nation, and who's also making a habit of handing out TV shows faster than you can say, "What happened to Michael Cera?"