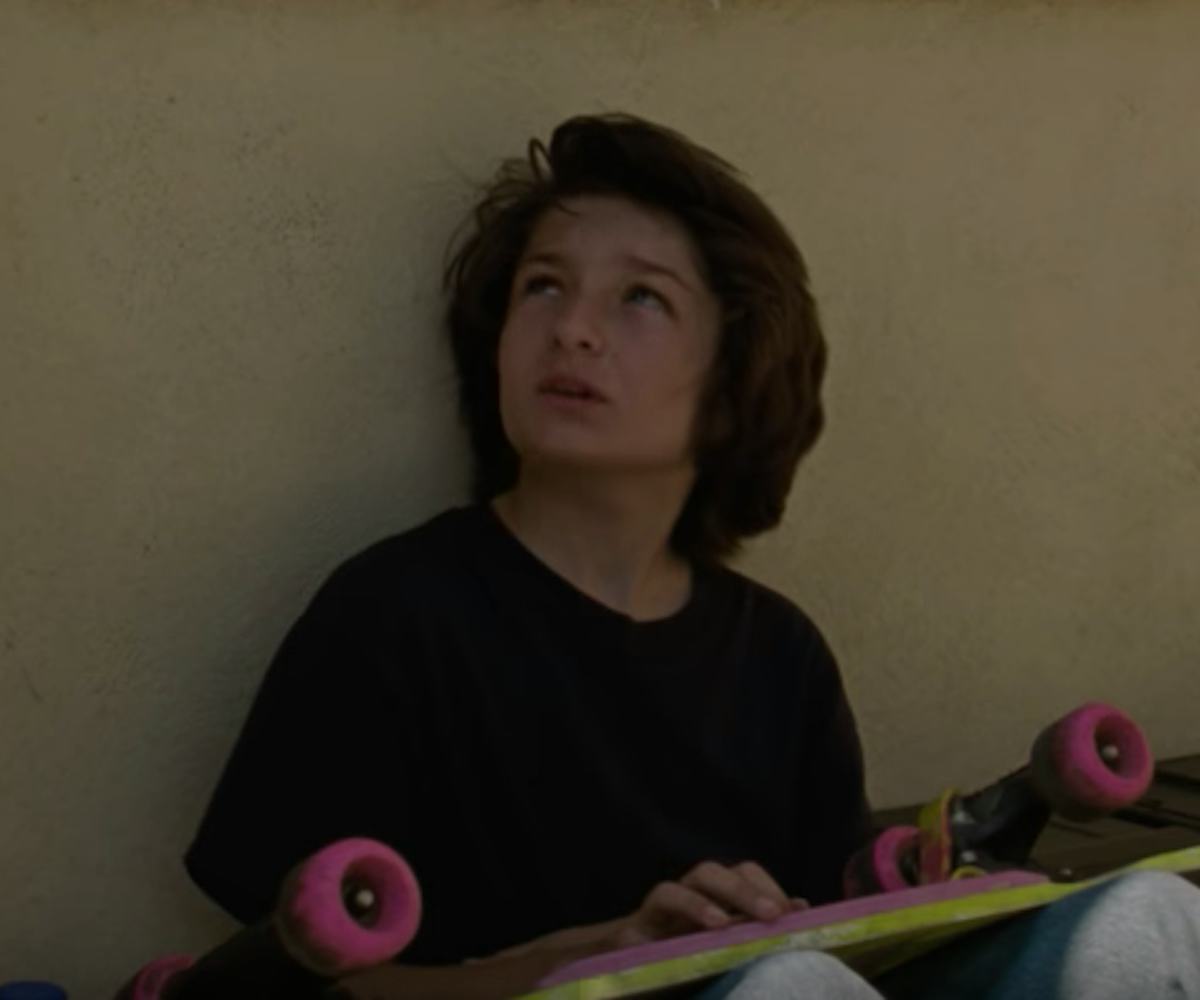 Photo courtesy of A24
Jonah Hill Is Now A Film Director
Watch the trailer for 'Mid90s' starring Lucas Hedges and Sunny Suljic
Turns out, actor and accidental style icon Jonah Hill also moonlights as a film director—and his first directorial feature, titled Mid90s, is coming to theaters this fall. But if you expected a comedy from the actor who starred in classics like 21 Jump Street, Superbad, and Knocked Up, think again.
Mid90s stars Sunny Suljic as Stevie, a 13-year-old boy living in Los Angeles and coming of age during, yes, the '90s. As Stevie goes through his less-than-ideal home life, that includes an abusive older brother  (played by Lucas Hedges), he is adopted into the friend group of older, rowdy skateboarders. And while the film focuses on the harder aspects of Stevie's life, and the social impact of growing up in a low-income area, there are some funny moments in the film for sure.
Mid90s comes out on October 19. Watch the first trailer, below.