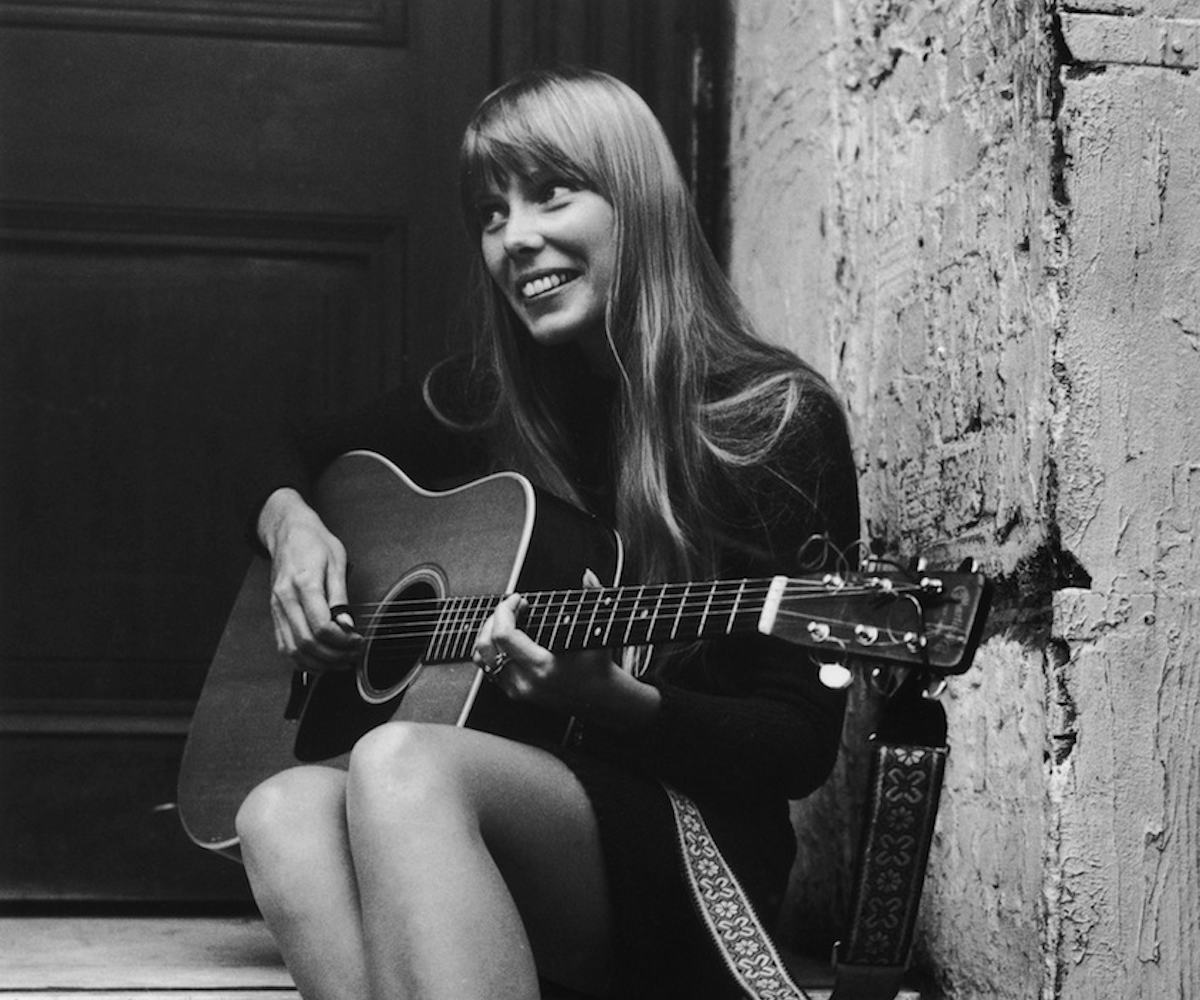 happy birthday, joni mitchell!
here's how to channel the '70s folk goddess.
Today marks the 70th birthday of Joni Mitchell, iconic folk singer and the star at least partially responsible for all of that free-spirited, boho chicness we see today. So obviously, we have to celebrate! This is a lady who's an admirable multi-tasker, from singing and songwriting to visual arts (she's an accomplished painter), to unintentional fashion icon, and she's still going strong in all of these fields today.
With her long, stick-straight hair and affinity for flowing dresses and no makeup (like, actually no makeup--not fake "no makeup") beauty routine, Mitchell is the coolest kind of stylesetter-- the one who doesn't really care. Just look at the current generation of indie darlings who've adopted this bohemian aesthetic: Beach House's Victoria LeGrand, Joanna Newsom, and Fiona Apple have all donned Mitchell's signature style of floor-length frocks, bare faces, and an unbrushed mane. 
Oh, and even though the film about her life is no longer happening, that's ok. There are still plenty of ways to channel Mitchell's amazingness right this second, starting with blasting our favorite songs and then later flipping through fashion inspiration below. Today might be her birthday, but who says we can't dress like her the other 364 days of the year, too?!
The Reformation Villa Dress- $258
Paul Smith Annie Stitched Hat--$151
Gap Cable Boyfriend Sweater--$59.95
Josie Maran Model Citizen All-Natural Hair Serum--$30