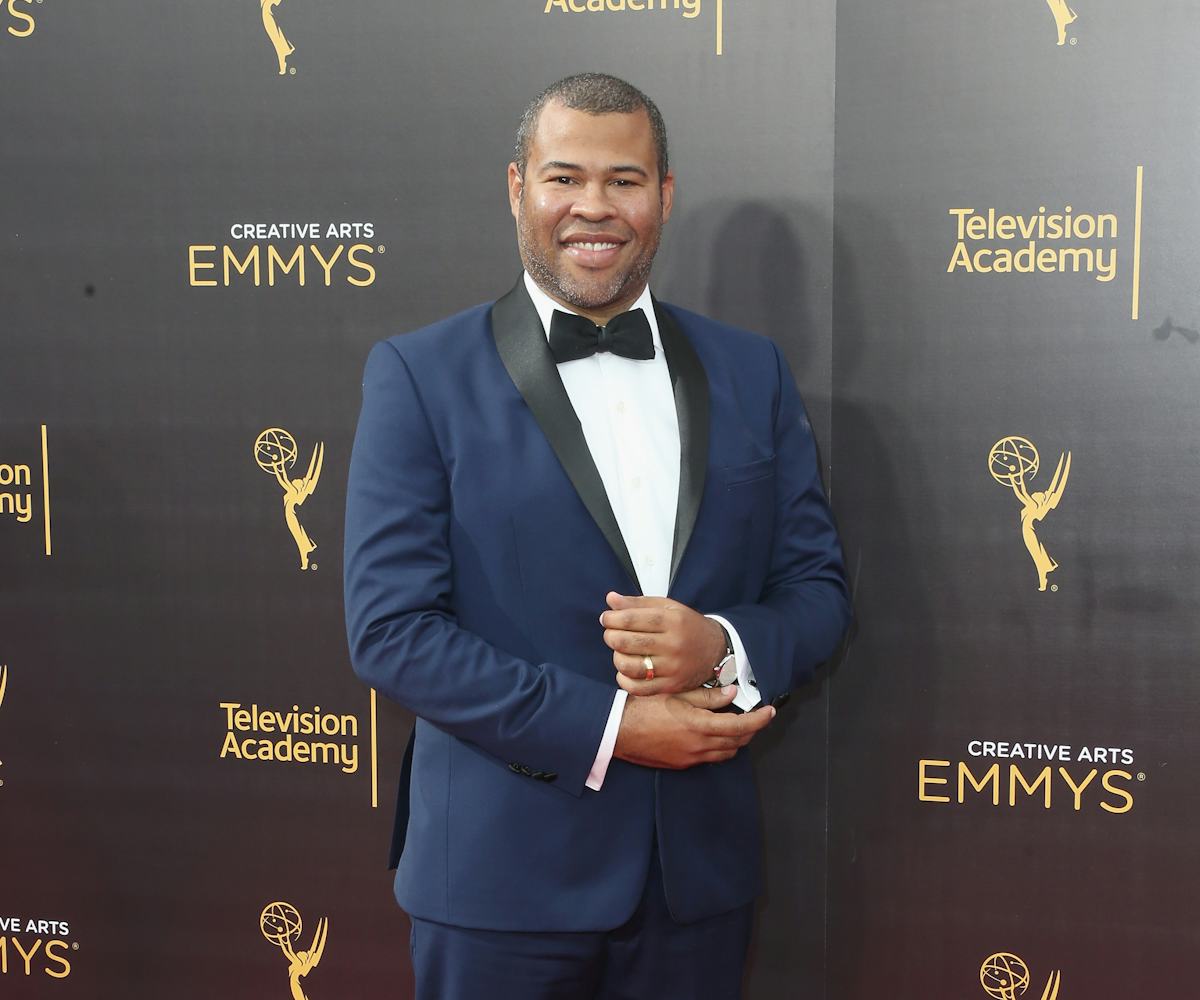 Photo by Frederick M. Brown / Getty Images
Jordan Peele Signed A Deal With Universal For His Next Social Thriller
Can he exceed the studio's expectations after the runaway success of 'Get Out?'
The almost unprecedented success of Jordan Peele's Get Out stunned industry experts and broke international records. Almost single-handedly, the hyper-political horror movie invented a new (sub)genre, dubbed the "social thriller." Peele had hinted that he had at least four more similarly minded movies in his back pocket for whenever a studio was ready to get them going. Now, according to Deadline, Universal has signed a deal with the director, and the first of these films is underway.
More specifically, Peele's company, Monkeypaw Productions, has entered into a first-look production agreement with Universal. That means that Universal will be developing the next, as-of-yet-untitled film, which Peele will be writing, directing, and producing based on a wholly original premise. Peele will also be continuing to work as a producer on a handful of other projects including some "micro-budgeted" films alongside his partner from Get Out, Jason Blum.
Get Out was Peele's directorial debut, and marked a departure for the creator more associated with comedy than horror. The film beat The Blair Witch Project to become the highest-grossing debut for a writer-director based on an original screenplay, after grossing more than $140 million. Peele also became the first African-American writer-director to earn more than $100 million for a debut film. Along with being beyond commercially successful, Get Out earned the praise of critics and garnered an incredibly rare 99 percent approval rating on Rotten Tomatoes. 
Before that, Peele had earned an Emmy for his work on the sketch comedy show, Key and Peele, alongside Keegan-Michael Key and had appeared in Fargo and MADtv (where he had picked up another Emmy for best songwriting). He started Monkeypaw Productions in 2012 with the aim of giving a voice to those often ignored by the mainstream entertainment industry.
Hollywood Reporter adds that the upcoming Peele flick will have five times the budget that Get Out did, meaning Universal is putting a lot of faith into this emerging talent.
"Through extraordinary imagination and fearless humor, Jordan has proven himself to be a game-changer who is driven to tell stories that are as commercially entertaining as they are disruptive and provocative," said Universal chairman Donna Langley. "The entire Universal family takes great pride in his incomparable filmmaking debut, and feel fortunate that this studio will be Jordan's home for many years to come."
"I am thrilled to continue the work we started together on Get Out — pushing the boundaries of storytelling, not only on the next film but with all of Monkeypaw's future projects," added Peele himself.