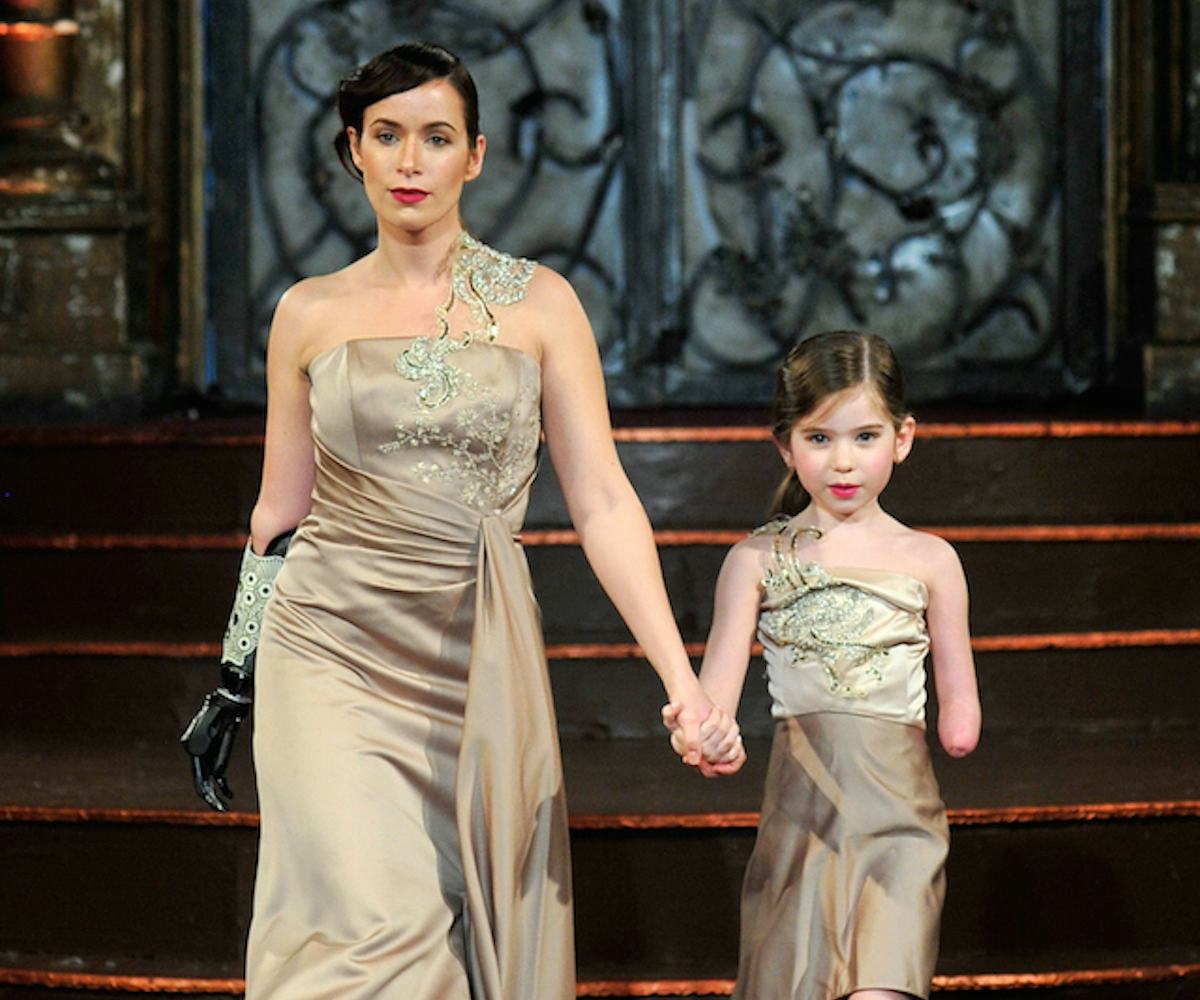 Photo Kris Connor/Stringer
See Two Amputees Take To The Runway And Win Our Hearts
something we all need to see
Generally speaking, Fashion Week really isn't a celebration of diversity or body positivity. It's true. Sorry 'bout that. Things are slowly shifting, however, if two shows this week were any indication. We've already told you about the fact that out of the 46 models Zac Posen contracted for his catwalk, 40 were people of color. Good stuff. In addition to that, we have this presentation from FTL Moda that was equally worthy.
To present designs by Josefa Da Silva on Monday, producers at FTL Moda chose two amputee models—the 29-year-old Rebekah Marine, a runway veteran who has a prosthetic right arm, and the beautiful 6-year-old Gianna Schiavone who currently doesn't have a left arm. Both look gorgeous, almost to the point of overpowering the show itself. Da Silva's prosthetic is truly something we would want for ourselves should we ever need it and Schiavone, making her catwalk debut, proved that people need not conform to the norm in order to be adorable. It was, as they say in the business, a true moment. 
Also on hand was Shaholly Ayers, who was born without a right hand, Fausto Di Pino, a cancer survivor, and Madeline Stuart, the teen with Down Syndrome who has been tearing up the catwalks on Fashion Week since last year. Claps all around, everyone. These are the kind of shows we need to punctuate NYFW and get us out on the streets smiling and happy to be a part of fashion. 
(via Mic)
Click through to see all the models in action.