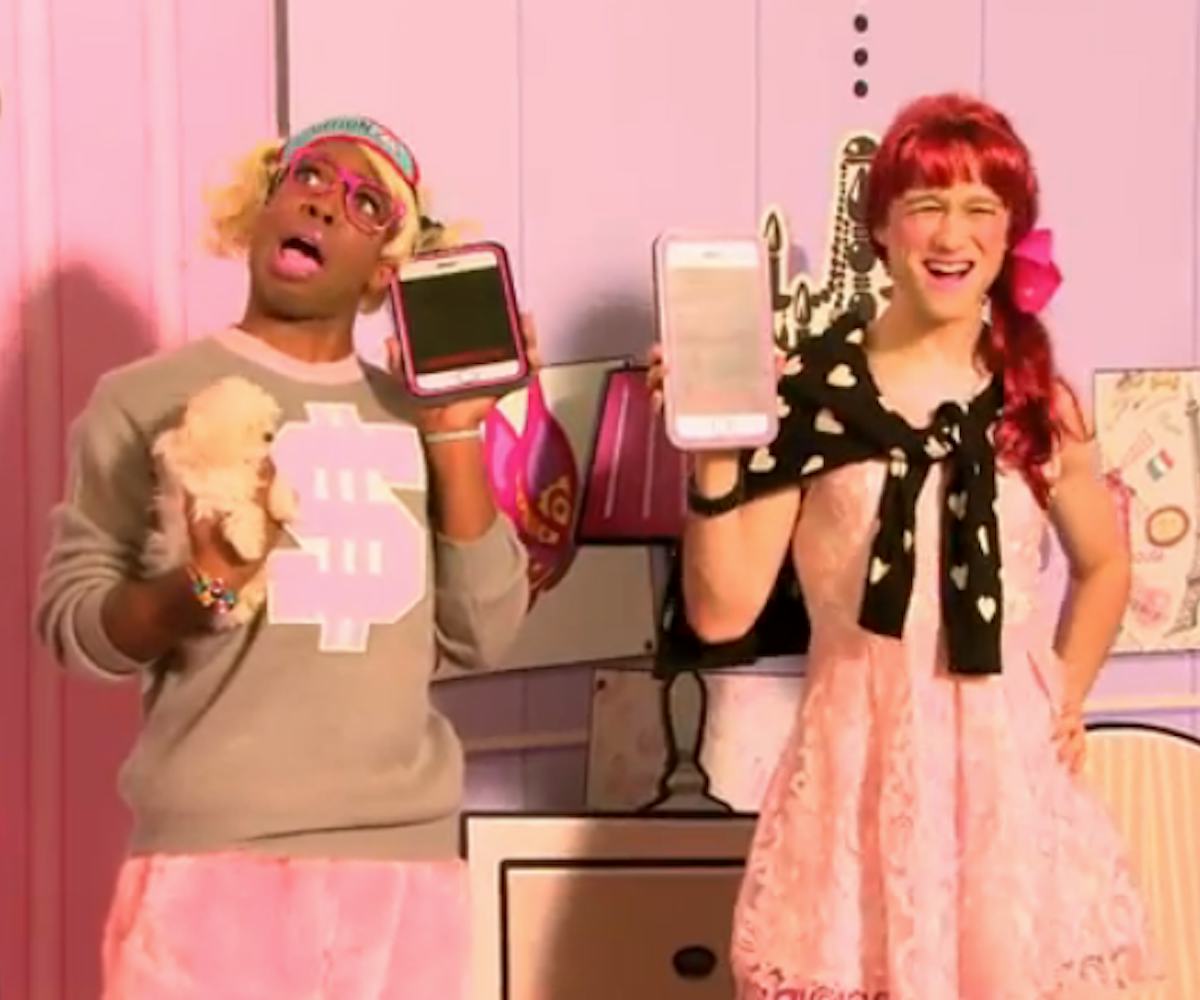 Photo via People
Joseph Gordon-Levitt and Todrick Hall Are Social Media-Obsessed Tween Girls
Joseph Gordon-Levitt seems to be one of the most genuinely sweet celebrities out there, but in a preview for tonight's episode of Todrick, he is showing off his mean-girl side. Dressed in outfits seemingly pulled straight from the pages of an old Limited Too catalogue, JGL and Todrick Hall have adopted the personas of middle school It-girls—and they're singing about their boyfriends unfollowing them on social media.
Set in a bubblegum-pink dream of a tween girl's bedroom, the music video (put together in just six hours) shows Gordon-Levitt showing off his dancing skills and serious acting versatility. The (500) Days of Summer heartthrob definitely knows how to jam out like the queen of the seventh grade (a character not unlike Jimmy Fallon's "Ew!" persona). In this behind-the-scenes footage, JGL goes wild—so much so that the set itself breaks just a little.
Watch the preview for what may be Gordon-Levitt's best role yet, and catch the full music video tonight on Todrick.
(via Huffington Post)