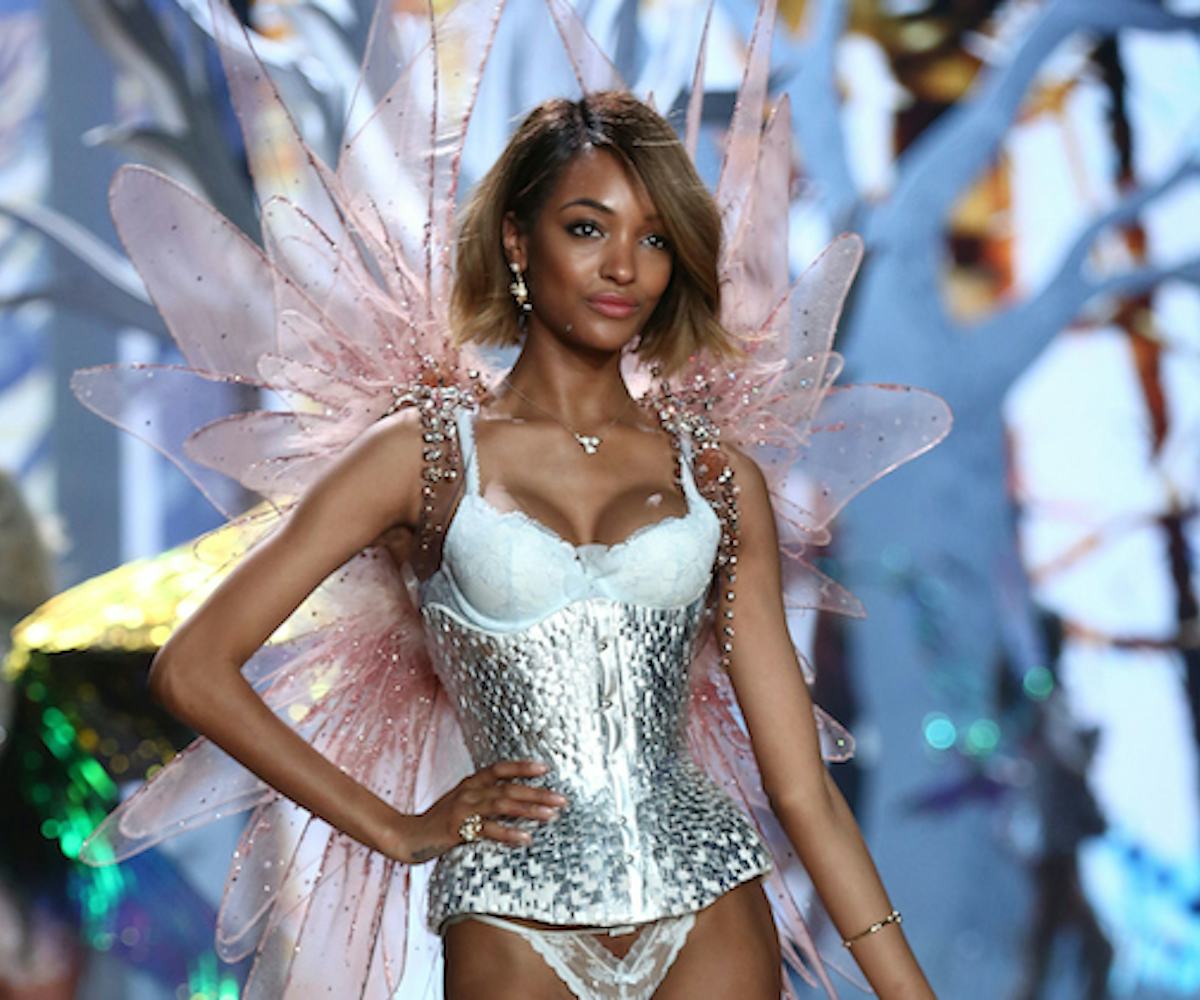 Photo Tim P. Whitby/Getty Images Entertainment
Jourdan Dunn Just SLAMMED The Victoria's Secret Runway Show
sounds like some draaamaa
Reports have come out that Jourdan Dunn—certified supermodel and, apparently, former Victoria's Secret Runway Show participant—just unloaded on the lingerie company via everyone's favorite emotional pressure release, Twitter. In an almost immediately deleted Tweet, Dunn wrote, "Feeling so much better about not doing BS...sorry I mean VS now that Rihanna isn't doing it also," according to The Daily Mail. Nice punning there.
Dunn was referencing the fact that Rihanna, originally slotted to perform on the annual televised celebration of diamond-encrusted bra straps and normative beauty standards, had left the production. When Rihanna opted out—to be replaced by Ellie Goulding—her people claimed that her recording schedule was to blame. (We personally blame Adele. Well, not Adele herself per se, but her blockbuster 25, which has other singers scrambling to push back, or move up, their releases.)
For her part, Dunn did indeed walk for VS from 2012 through last year, though she was not participating in December's show. There's no stated reason as to why she's not in this year's edition, but some have pointed out that recent stars Karlie Kloss and Doutzen Kroes included have also recently departed. 
Over the years, some have criticized Victoria's Secret for a lack of ethnic inclusiveness and low salaries. Dunn has been outspoken on both issues and their effect in the modeling industry in the past. We'll just leave that there for you.
Last week, Victoria's Secret announced that Gigi Hadid would be walking this year and confirmed today that Kendall Jenner would also be onstage, two models who have had truly meteoric rises.
(Via The Daily Mail)