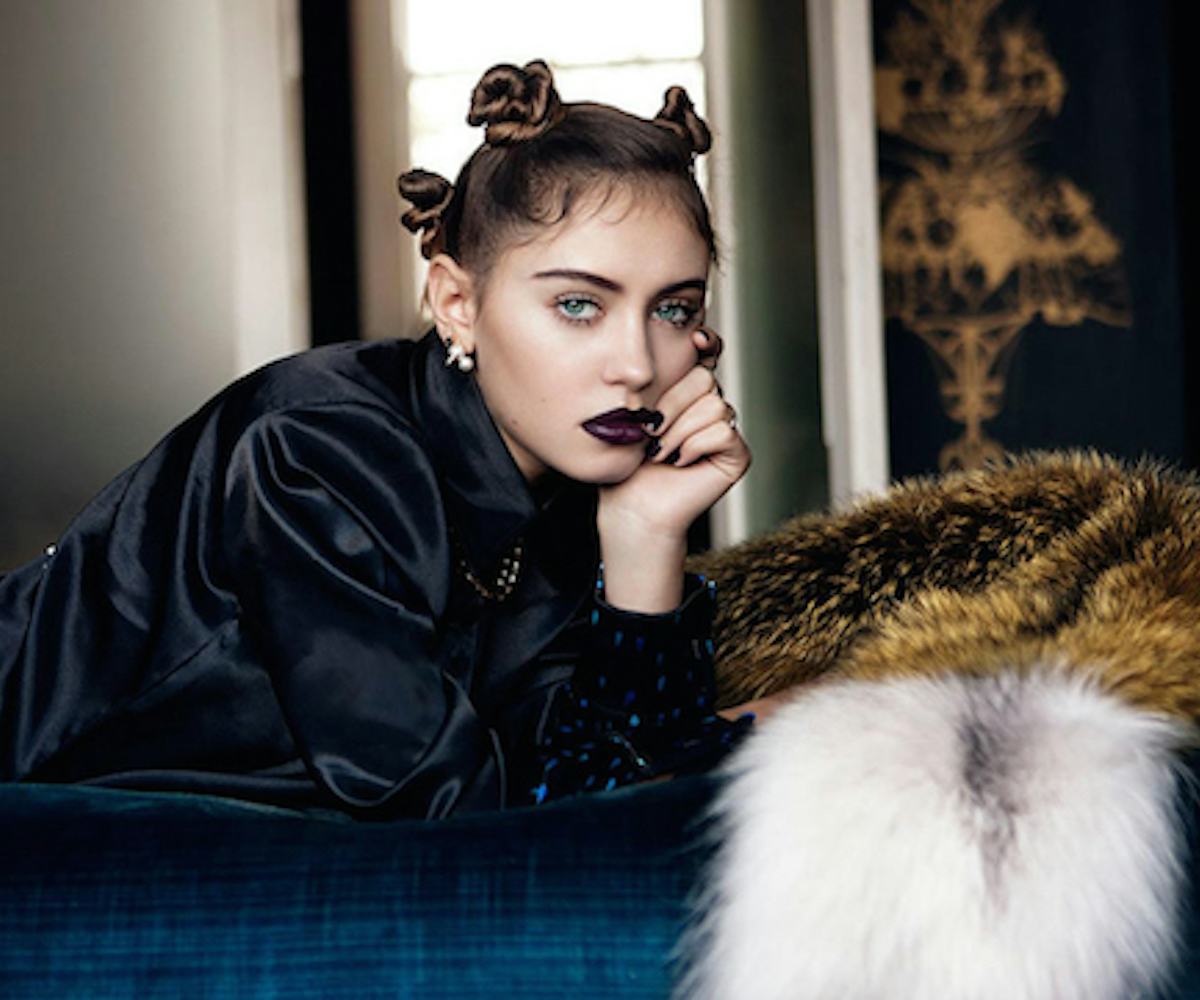 Image via Illustrated Peoples
This Celeb Daughter's Modeling Debut Just Opened Our Eyes So, So Wide
Now, who's that looking like a goth Internet girl who listens to Miley in the new lookbook for Illustrated People x Violetta Fancies? Who's this new standout face with the drowsy-yet-confrontational eyes and dark lipstick? Turns out it's a celeb daughter who, silly us, was not on our radar.
Iris Law, the young daughter of actors Jude Law and Sadie Frost, just dropped into the game (and just dropped our jaws) while sporting pajamas and a perfect attitude. By the by, these are about the most fashionable ol' sets of silk PJs we've ever seen. Gotta get some.
Law, who follows her brother Rafferty into the spotlight, is a mere 15 years old, so she's either in the right spot to start a full-fledged modeling career (most in the industry embark at about that age) or to make a one-shot appearance and go on to other things. Frankly, though, she seems to have that special something required to go beyond mere celeb-kid novelty, so we're going to keep an eye out for her. No more sleeping for us on Iris Law. We are woke. 
Image Via Illustrated Peoples