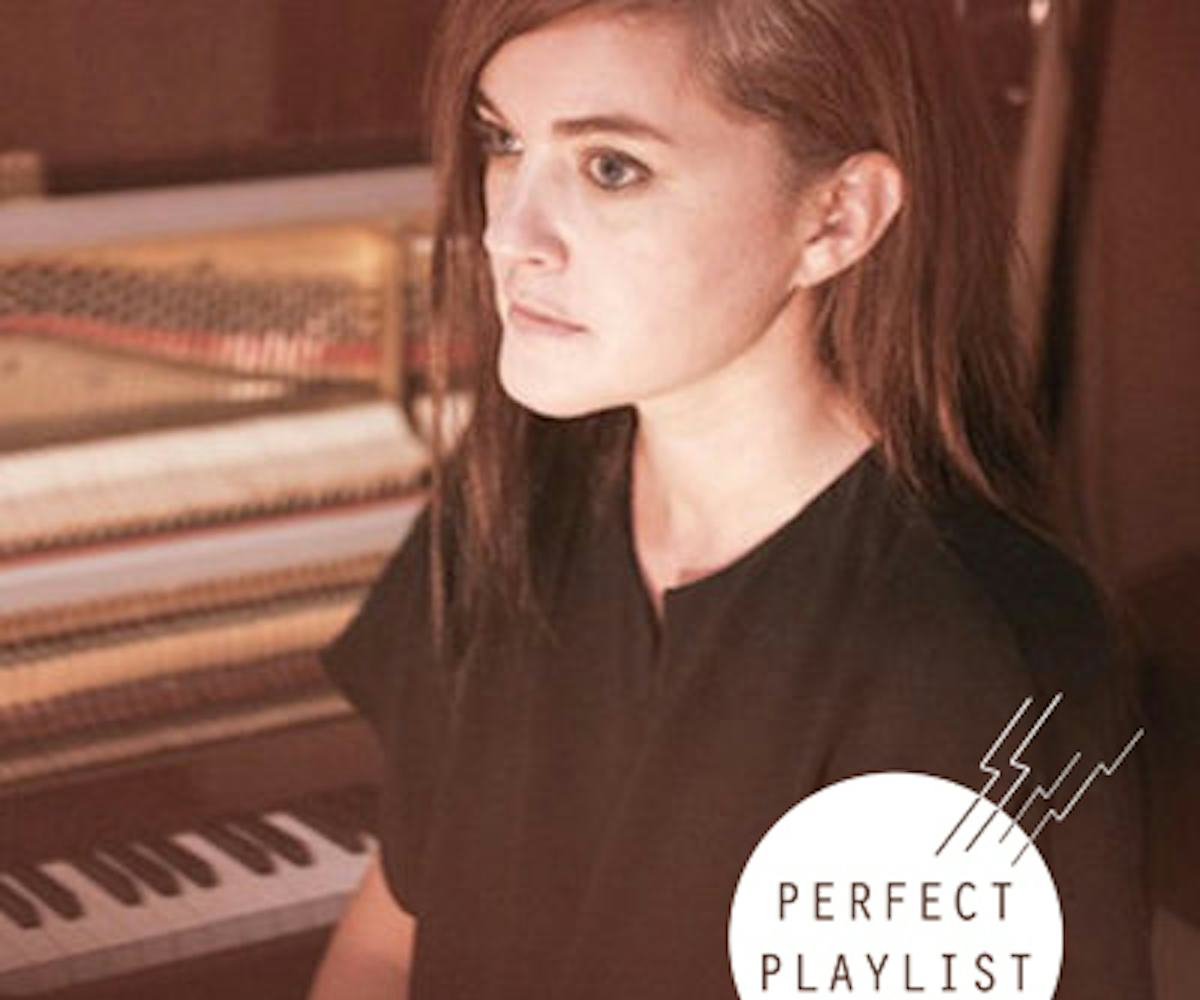 Julianna Barwick Made The Perfect Playlist To Celebrate Lady Love
10 songs from her best friends, to yours
Love is in the air this spring. We don't necessarily mean romance—that's nice, but played out this time of year. We're talking about the kind of adoration and appreciation that comes from deep within ourselves; the empowerment that grows strong through years of mutual support and understanding: friend love, self-love, feminine love.
There is no woman more ideal to craft a playlist around this idea than Julianna Barwick, the ambient musician whose looping vocals play with the heartstrings of many (ourselves included). In 2010, she made her debut on Sufjan Stevens' record label Asthmatic Kitty and she's been on our radar ever since. For this playlist, she chose to exclusively feature other female musicians who have significantly impacted her own life.
"I wanted to showcase some songs from some ladies I know," she said. "Most of them I have played with or seen play live, and I'm lucky enough to call most of them friends. Let their heavenly voices take you away."
Still can't get enough of Barwick? Catch her on tour, and pre-order her forthcoming full-length album, Will before it drops on May 6 via Dead Oceans.
"Feel You"- Julia Holter
"Don't Wanna Be Your Girl"- Wet
"Murmurs"- Hundred Waters
"Heaven"- Jenny Hval
"Jimmy V"- Mary Lattimore
"Flatlands"- Chelsea Wolfe
"Life Of His Own"- Sharron Van Etten
"Windows"- Angel Olsen
"Holding"- Grouper