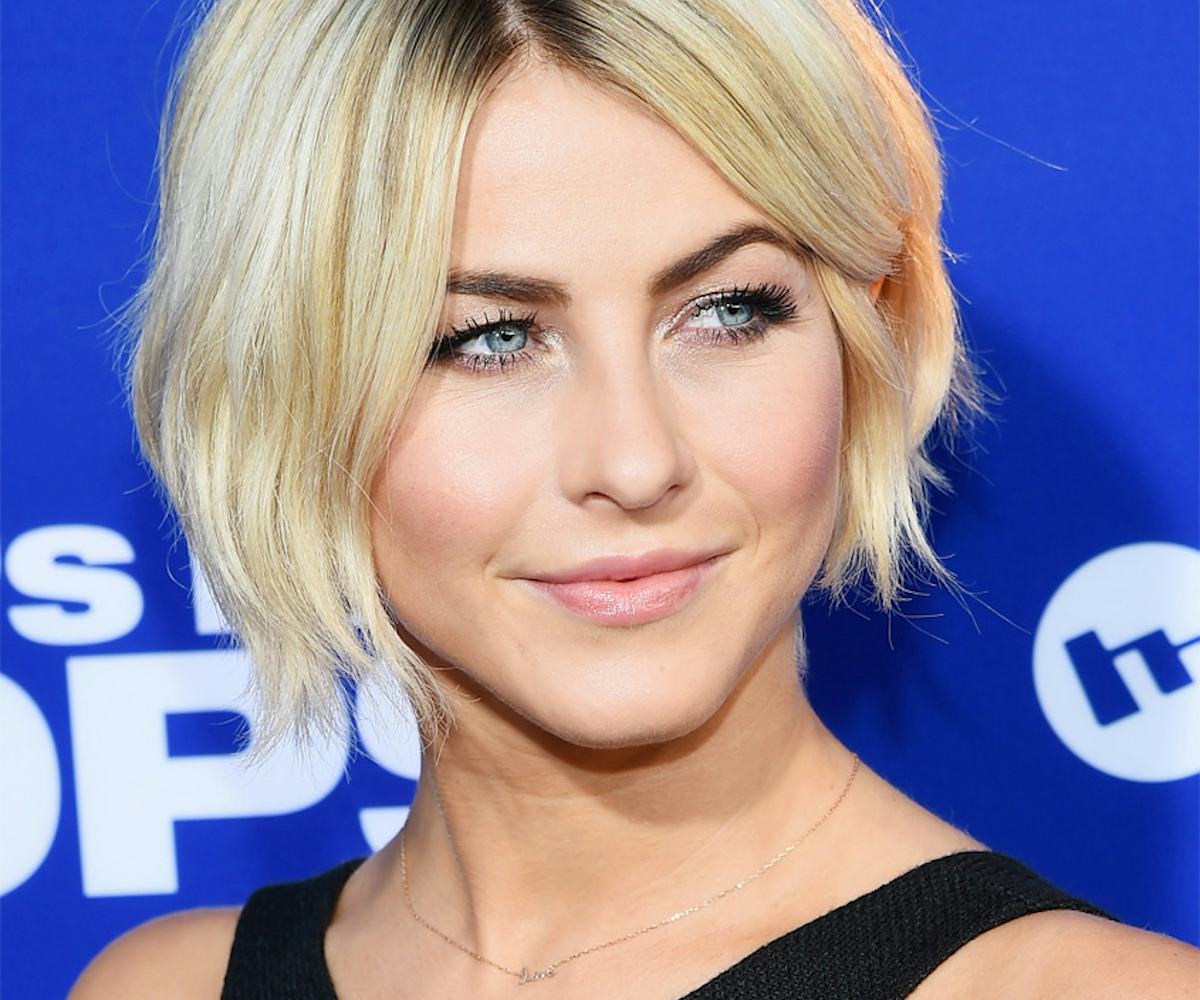 Photo by Kevin Winter / Getty Images
julianne hough's new pink hair is amazing
It seems like just about every celebrity is dyeing their hair a crazy (read: amazing) color: First, January Jones tinted hers a pale pink, then Hilary Duff went for a mermaid green/blue, and now Julianne Hough has gone for a bright, Bazooka pink. As announced on her website, she wrote, "It was time to shake things up. So I went…PINK!!! I love to experiment with my looks by way of beauty products, styling tools, and sometimes even taking things a step further."
The dancer-turned-actress decided to adopt pink tresses because "pink is the color of kindness," and looked to her "beauty coach" Riawna Capri for advice. Capri layed out three important questions everyone should follow when making a drastic hair color change: How committed are you, what's your hair style, and which color is right for you? To find the right shade, "The first things to consider are your skin tone, eye color and complexion... Something about purple hair and green eyes always works. Blue eyes can pull off pink so well," Capri advised. "With brown eyes it really depends on skin tone, but they have the most potential to pull off all colors. A side note for you au natural ladies: you may feel the need to wear more makeup than usual with rainbow colored hair. Very few unicorns are able to pull off the undone/natural look."
With that in mind, we say go for it. The summer is the right time to make a fun, bright change to your beauty look. We think Hough would agree.